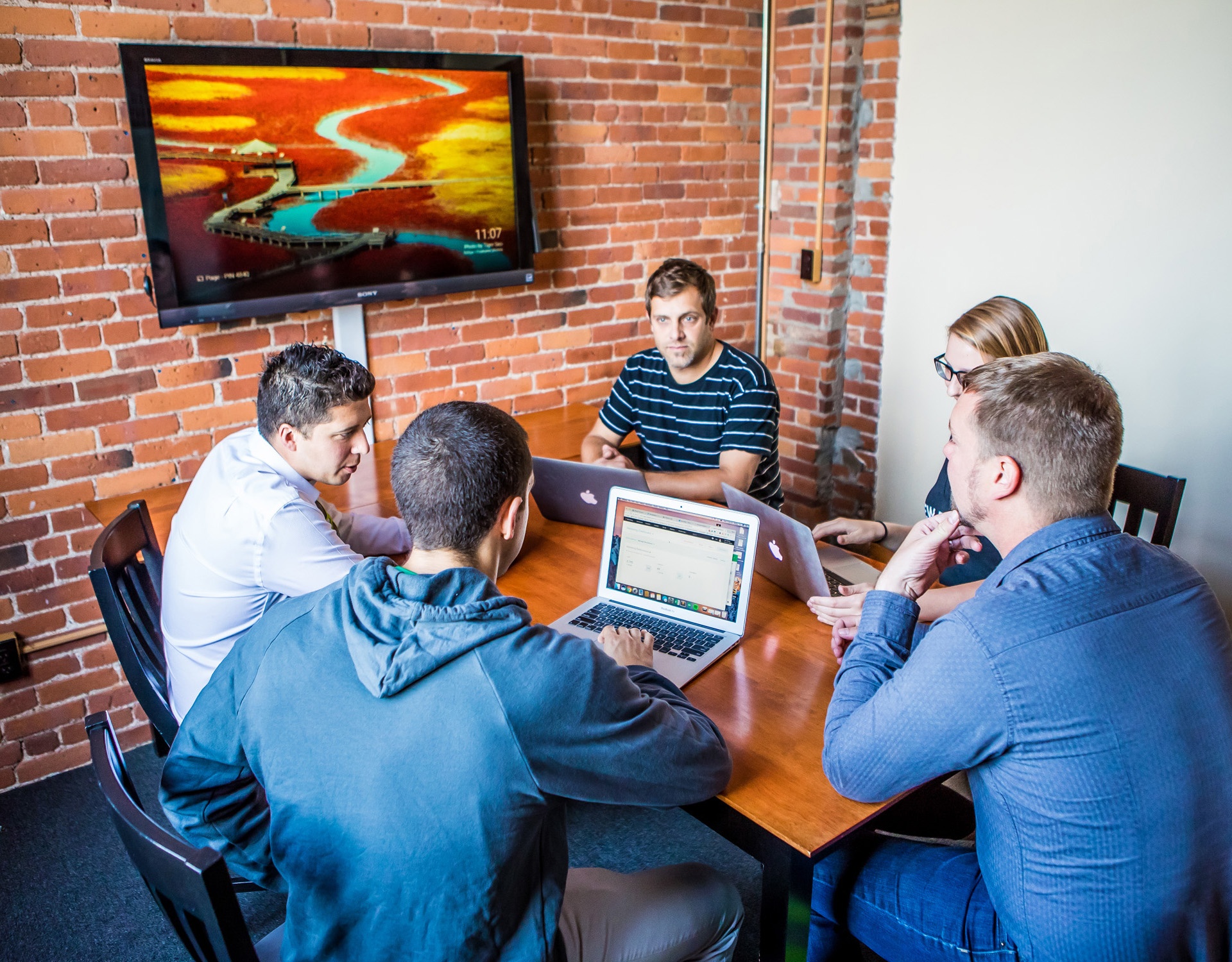 Businesses today are armed with the latest technology and software to help generate leads and close deals.
However, behind every great business is a group of phenomenal employees. In the service delivery industry where your product is your people, it's important to create a workplace that fosters employee satisfaction so that your employees are engaged, your clients are satisfied, your top talent is retained and the public knows about it.
1. Employee Engagement
Satisfied employees translate into engaged employees. Having engaged employees produces a trickle-effect for the company. Engagement can be found through your employees' roles, teams, company and community. When an employee is satisfied, they are invested at all four of these levels.
Employee engagement drives performance. Engaged employees better understand what their role is, how they fit within the team and the impact they have within your company and the community. Cultivating an environment that promotes engagement allows companies to outperform their competition when it comes to growth and innovation.
Creating top performers who are excited about their roles will drive better talent for your company. Their dedication transforms your team members into evangelists — helping to spread their positive experiences and encouraging other top performers to apply.
2. Client/Customer Satisfaction
When you are working with clients in an industry where your product is your people, employee satisfaction is an essential aspect of customer relations.
Forbes refers to employee engagement as the "wonder drug for customer satisfaction." In a B2B setting, building long-term meaningful relationships drives client success and happiness. It's important that the point-of-contact (POC) is satisfied in their current position. This transfers into a more engaged employee that is more passionate and enthusiastic in their interactions with client. They want to create scalable long-term partnerships with clients who in turn see their POC as an extension of their own business.
3. Employee Retention
Attracting top performers is essential for growing your company, but you should also foster your employee's passion for their work and your company.
Consider an employee's lifetime value to the company: in the onboarding process, a new employee is a high investment. You are taking the time to help the employee understand the company's values, culture, processes, in addition to their own individual role. Sometimes it can take weeks, even months, before an employee is able to work autonomously. However, once that transition occurs, the employee shifts from a high investment to a low investment and their value to the company rises. The employee is then able to contribute at more of a fixed rate long term.
The goal of employee retention is to attract and create top performers that are able to contribute and make an impact at a lower fixed investment.
4. Public Acknowledgement
Employee satisfaction helps to create evangelists for your company. Evangelists are people who are passionate about the work they do and the company they work for. They are publicly open about their experiences and share them across social channels.
Evangelists also take the time to engage with the company by leaving positive reviews on websites like Glassdoor and Comparably. Their experiences can also translate into awards. For examples, New Breed was named as one of Vermont's Best Places to Work in 2019 after employees took the time to complete a series of workplace surveys. These types of awards and reviews helps to attract top performers to your company as you grow your team.
The Takeaway
Investing in employee satisfaction translates into growth and profitability. By fostering an environment that cultivates and retains talent, you not only improve your employees' engagement but also improve your clients' satisfaction and the public perception of your company.
So, how do you prioritize employee satisfaction? Here at New Breed, we take advantage of technology such as TINYpulse that helps us evaluate where our employees stand. It's important to provide anonymous employee satisfaction surveys. This will help your company identify where you can improve and provide a way for employees to share their experiences of working with the company. We also can't emphasize enough how crucial it is to take the time and build out a culture code to help guide your company in promoting employee satisfaction.
Graham is a Talent Strategist at New Breed.
Connect with the author