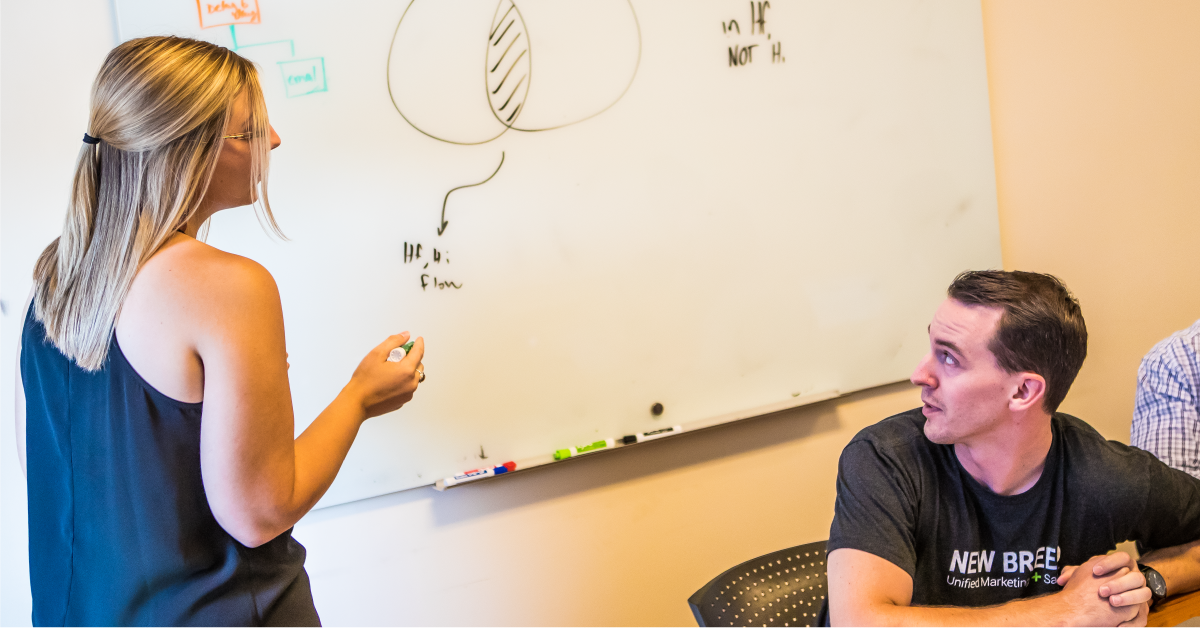 Every company wants to grow and be successful. In order to do that in a customer-centric way, you should tie your company's desired outcomes to your clients' desired outcomes.
Customer success playbooks enable you to align those two sets of goals.
What is a Customer Success Playbook?
"[Customer success] playbooks are a series of actions that are meant to be executed by customer-facing team members to achieve a desired outcome for your customer as well as your business," says Luke Owen, Principal Customer Success Specialist at SaaSWorks.
For example, if your company is working to decrease churn, you could create a playbook that helps near-churning customers gain more value from your product. By helping your customers achieve a desired outcome, you'd also be working toward reaching your own goal.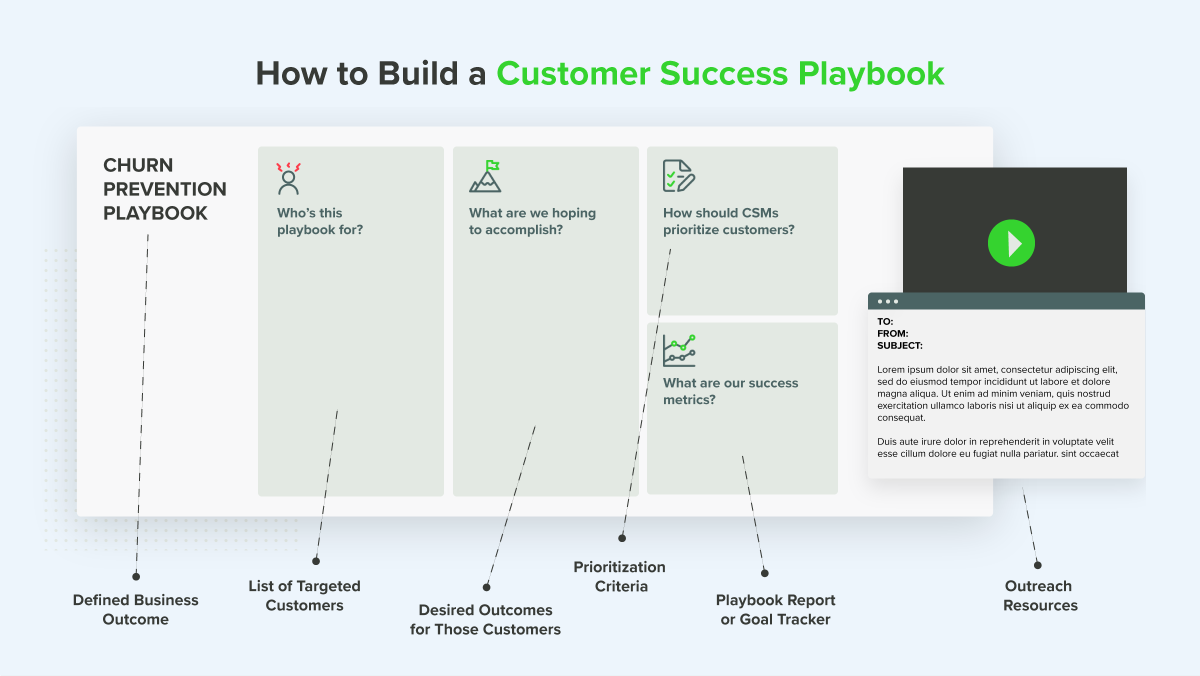 The components of a customer success playbook include:
A defined business outcome
A list of customers who your playbook will target
The desired outcome of each targeted customer
Prioritization criteria that guides how a CSM will work through that customer list
A communication plan including assets such as email templates, phone scripts, meeting decks, communication sequences and supporting content collateral
Playbook report or goal tracker
When a customer success team starts running a new playbook, the first step is training all the CSMs on its goal and assets. Then each CSM will receive a specific group of customers to run the playbook on, and it's up to them to prioritize based on their knowledge of the accounts and the overarching goal.
In terms of actually running playbooks, there are many ways companies can organize how the set of actions are presented and documented. You can use something as simple as a spreadsheet or use a sequencing tool like Outreach.io or a project management tool like Taskray.
"You can kind of think of a playbook as an internal project that you're tracking," Luke says. "What it looks like as a CSM varies depending on what their organization decided to use."
The Benefits of Customer Success Playbooks
Accountability
"I always like to use the comparison between success and sales because there are a lot of similarities. The thing about sales is that it's been around for many, many years, so people have figured out how to track and keep people accountable," Luke says. "Success is weird because there are a lot of moving parts. There are lots of variables that go on in terms of how somebody becomes a successful client over time."
Sales accountability is wrapped up in a rep's quota. There are leading indicators like touches with leads, meetings booked and pipeline, but the ultimate signal of whether or not a sales rep is doing their job is if they've hit their quota.
For post-sale customer teams, such as customer success, the most common metric that compares to a sales quota is churn (though Luke argues net revenue retention is more effective). Unfortunately, by not implementing the additional layers of accountability that most sales teams have figured out, their system of measurement will still not match the success of a sales team's. A sales rep doesn't just have a sales quota goal, they have forecasting goals, outreach goals, demo goals, follow-up goals, etc. Playbooks help introduce this critical layer of accountability to managing your established customer base.
Structure
"Playbooks give guidance and direction to your [CSMs]. They give them a goal," Luke says.
Companies can't afford to have a one-to-one ratio of CSMs to customers, and in many SaaS companies, a single CSM is overseeing over 100 accounts.
Leaving them entirely to their own devices without guidance about what they should be working toward or who they should be working with can lead to chaos and unproductivity — and that's not good for your customers or your company.
Playbooks align your customer success team around what your company goals are and how they can help achieve them.
Reporting and visibility
In addition to helping you achieve your business goals by laying out the tactics you need to execute, playbooks also make your efforts measurable so you can understand if they're effective.
While your playbooks should be informed by data and analysis, they still are often hypotheses. You think they'll have the desired outcome but the only way to know for sure is to run them.
By analyzing the impact your playbooks have, you can gain an understanding of how effective different communications and tactics are which can lead to you improving your customer success function as a whole.
Quinn is a writer and copyeditor whose work ranges from journalism to travel writing to inbound marketing content.