Guest blogging is an effective tactic that helps your business's inbound marketing efforts in more ways than one. Not only does it help you build authority as a thought leader within your industry, but also (and more importantly) it's a powerful way to boost your website's performance and get your content ranking on search engines like Google.
Finding websites that accept guest blog authors can take a lot of time and energy. On top of that, you want to find the right opportunities to make sure it's worth your while.
Luckily there's a list of things you can do to find ripe opportunities as opposed to guessing and hoping for the best.
1. Define your niche.
Make it a habit to write for websites relevant to your industry. This is important for two reasons:
It ensures you'll reach a target audience that you want to get in front of;
And building links from external websites to your site will be more valuable if they're related.
Let's assume your business sells financial planning services. In this case, writing for a fashion blog might not be the most effective approach. However, that doesn't mean you can't identify opportunities that exist outside your market. There's definitely a way to get creative and find overlap between two semi-related niches.
For example, your financial planning company could write for a home improvement website by creating a post on "financial planning tips for your upcoming home renovation."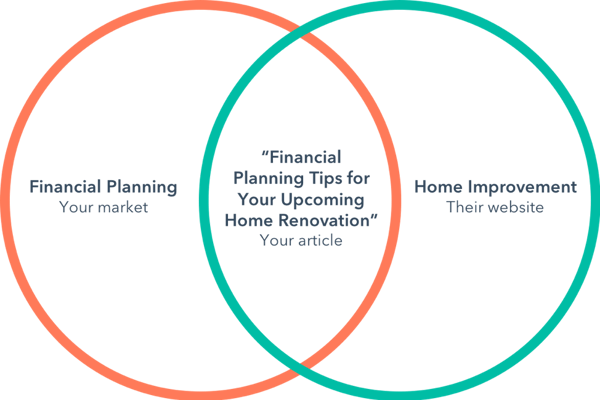 With this approach, you can strategize opportunities that come your way and justify whether or not they're beneficial for you. But remember, don't stray too far off the path. The more relevant your website is to the site you want to write for, the better from an SEO perspective.
2. Find relevant websites that allow guest authors.
There are multiple ways you can approach this. Let's review each in depth.
First, do research on Google.
Perform a series of search queries on Google. To make it easier for you, consider using a formula, like [your market] + "guest post." But don't just limit it to one search — get creative and exhaust your options, like [your market] + "contributing writer" or "submit content" or "writers wanted" and so on.
Going back to our financial planning example, this is what a sample search engine result page looks like: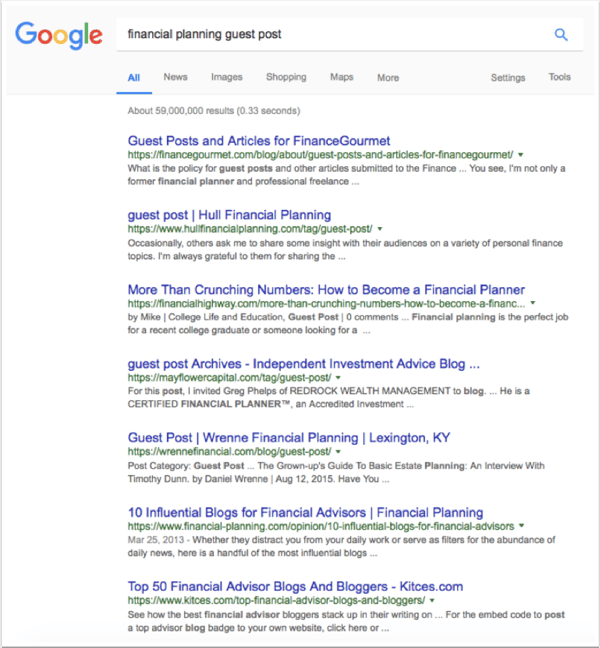 There's a wealth of opportunity in here to get you started. You can see specific websites as well as a lists of websites that may offer guest blogging opportunities with just one search. You'll even notice there are specific guest bloggers in the industry mentioned, which brings me to my second suggestion: Research potential influencers.
Are there names of influencers in your industry who keep you informed and up to date? If so, then research them and learn about their guest authoring opportunities.
You can do this by doing a search on Google with [their name] + "blog." If they've written for multiple websites, then Google will find them.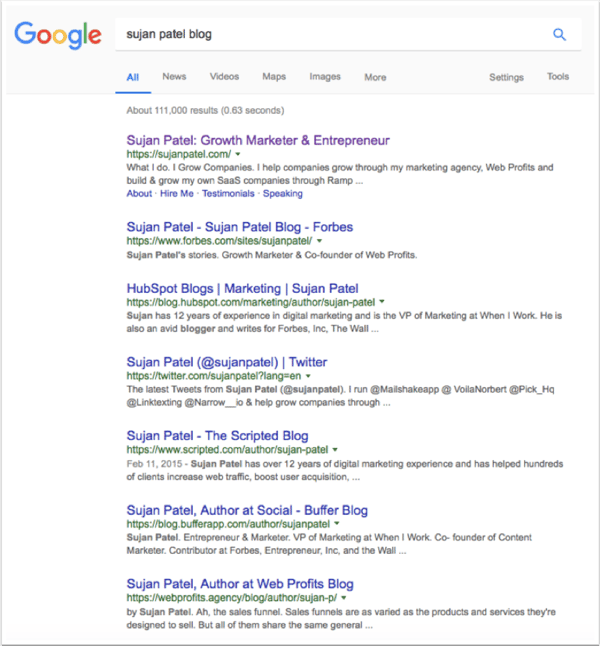 To take it a step further, you could copy and paste the first sentence in their author bio and use that to do another search query on Google. This could help you find more blogs they've written for.

3. Do research on Twitter.
Using the same logic as doing research on Google, go to Twitter and type in a formula like [your market] + "guest blog." This approach can help you find new influencers to research as well as websites that allow guest blogging.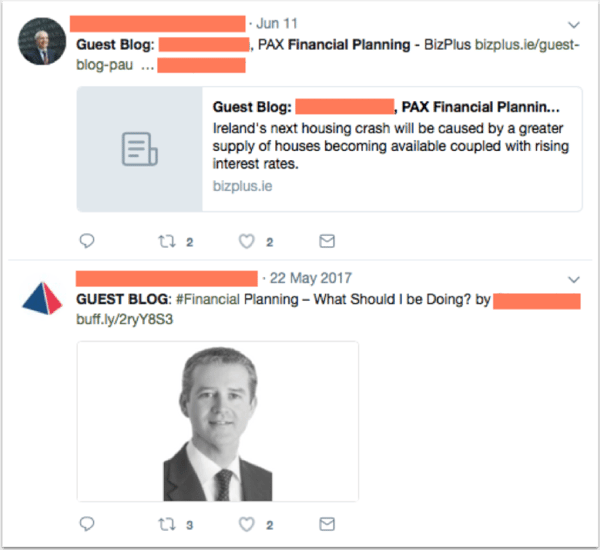 4. Prioritize outreach to websites based on domain authority.
Websites with high domain authority will provide more value in regard to building inbound links. My recommendation: Focus on websites with a domain authority of 70 or below.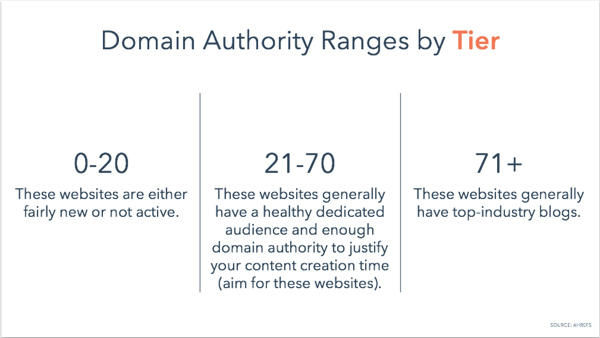 Do your research and make a list of websites you want to pitch with a guest blog idea and document their domain authority. This will help you better strategize your approach on who to reach out to first. If you're just getting started, then maybe consider getting your feet wet with lower domain authority opportunities that are easier to secure.
Then once you start building a portfolio of work, as well as build up your confidence for a guest blogging process, then you can approach the top-industry websites with a domain authority of 71 and above.
And there you have it — four ways to take your inbound marketing strategy to the next level by sourcing high-quality guest blogging opportunities. If you're looking for a place to start, here's a list of 200 sites that are looking for guest bloggers. Get to it.
Justin Champion is the author of Inbound Content, Principal Content Professor for HubSpot, Adjunct Lecturer for the University of Florida, and one half of Wild We Wander. Justin created HubSpot Academy's Content Marketing Course, which has awarded over 30,000 certifications to professionals across the globe since...