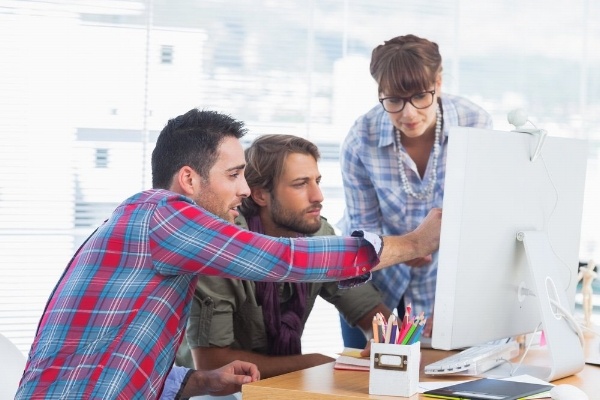 Developers can maneuver wireframes, CSS, API and plugins to create beautiful sites that meet the functional requirements of your brand. But no website — no matter how current —should be static. As your needs evolve, it's important to have the flexibility to quickly make small changes and updates to your site without overhauling its underlying framework month-over-month.
With the help of the right tools, it's easier than ever for marketers to make small tweaks to their website that free-up developers for more technical projects. We've laid out five simple updates that can have a big impact on your conversion rates that don't require a background in design and development in order to implement.
1. Change navigation items and links
A simple way to ensure prospects are moving through your site as you intended is to check that your navigation architecture and conversion points are sound. If you find that visitors are disengaging after visiting specific pages or are not following your intended engagement pathways, make sure that your conversion links are accurate and not sending visitors to 404 error pages.
Updating existing URLs for accuracy and legibility can also help search engines catalog your pages and direct more organic traffic to your site. Long URLs are known to negatively impact a page's responsiveness, so when you're adding top-level links be sure to keep URL names concise.
2. Quickly update hero copy and imagery
Updating the content on your site is one of the easiest ways to make sure your messaging is relevant and accurately reflects your current product/service offerings. With the help of platforms like HubSpot, replacing copy and images on your website shouldn't require you to alter a page's code.
Pictures uploaded to HubSpot's File Manager can be easily resized and swapped with existing images. Header and body copy can be edited on the page itself using the "edit page" toggle. When adding additional copy, keep the dimensions and layout of the page in mind so that you don't run into formatting issues that require additional templates.
3. Create new CTAs
Your developers should have created a default CTA style template that you can use to create new CTAs on your site without worrying about compatibility. Whenever you create a new content resource, a new CTA should be created in order direct readers to the new asset via relevant content. The ability to create and update CTAs can also help you hone your conversion strategy, allowing you to A/B test what CTAs are seeing the most engagement and determine what parts of your funnel are garnering conversion rates.
4. Integrate tracking code scripts for Hotjar and Google Analytics with your site
If your site is hosted on a platform like HubSpot, adding Hotjar and Google Analytics code into your marketing platform is quick and easy with huge potential payoffs. By integrating these analytics platforms with your site, you'll be able to accurately track web traffic, better monitor site engagement behavior and silo data into a central location to streamline reporting.
To integrate Hotjar and Google Analytics with your HubSpot marketing hub, login to your respective accounts to obtain necessary tracking IDs, then simply copy and paste your ID into the appropriate boxes in the HubSpot tool.
5. Clone existing templates to rearrange or remove modules or add a new page
While attempting to develop a new module from scratch isn't advisable without design and development expertise, cloning existing modules is a great work-around if you're looking to make simple page changes or additions. By cloning a pre-developed page, you can easily create an identical template to populate with new copy. Using a cloned template will also allow you to execute simple customization, like eliminating or adding pre-developed modules to fit your goals and content needs. Be wary of playing with larger site changes beyond cloning, as these could have negative ripple effects across your site if not implemented correctly. For more ambitious redesign projects, consult a developer to make sure your intended changes are possible and pertinent.
Meryl is a former New Breeder.
Connect with the author