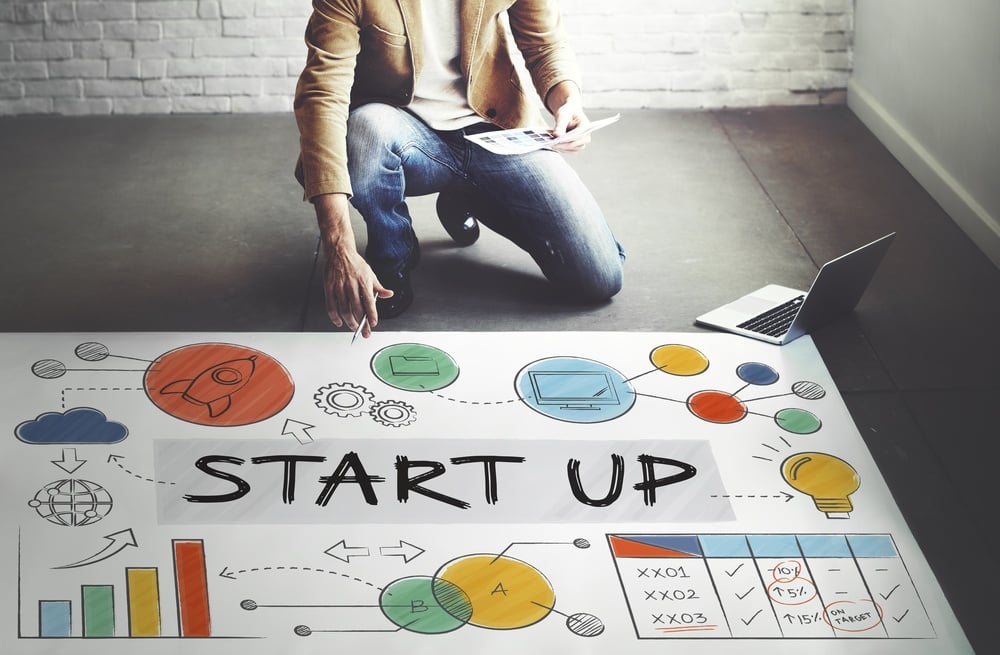 A startup and a scaleup are not the same type of organization. Where a startup is in the early stages of getting their product into the right hands and securing funding, a scaleup has already established their product in the marketplace and is on their way to accelerating growth. So how do you bridge the gap between startup and scaleup? We've laid out five ways you can transition your startup organization into a scaleup and prepare your business for successful growth.
1. Establish Product-Market Fit
In short, product-market fit is achieved when your product meets your ideal customer's needs and does it better than their alternative options. If you're still in startup mode, you're still experimenting with this fit by refining your buyer personas, developing your true value proposition, finalizing your product or service offering and establishing a baseline for your key business metrics. A company in scaleup mode has mastered all of this to the point of being able to confidently execute everything on a larger scale without sacrificing their current niche for the sake of growth.
2. Secure Funding and Generate a Steady Revenue Stream
The stereotypical startup is known for being cash poor and money tight. In the SaaS industry, a startup either hasn't yet received any outside funding or they're still in the early rounds (Seed round or Series A). Since they're still building a solid product-market fit and a steady revenue stream, startups are almost entirely dependent on some sort of outside funding — whether it be gifted from a venture capital firm or a bank.
On the other hand, scaleups have made it into later rounds of VC funding (Series B and later) and have started generating their own revenue streams. With product-market fit established and solid funding, scaleups can shift to a bigger operation while knowing their expected return on this new investment.
3. Clearly Define Roles and Hierarchy
In the beginning, startups can't afford an entire staff, so their small team is forced to work within many roles instead of digging into a single, focused position. As your startup begins to generate more revenue and bring on new employees, it's time to start transitioning away from this model. If you want to scale successfully, you need each person to be fully dedicated to one job — and one job only. It will be confusing and unproductive if members of your team are still juggling multiple roles, which will only slow your growth. Start planning for the future and separate these positions now. At the very least, document what this change will look like when you can make it happen.
At the same time, the founders or current leadership team can only lead so many people without it taking over their entire job. When you start planning the switch to specific roles, think about additional levels of management and an overall organizational hierarchy. This initiative can feel intimidating as many modern organizations tout a "flat" organization, meaning they don't operate with layers upon layers of leadership. However, even here at New Breed, we've established team leads within each of our departments in order to streamline day-to-day operations and decisions. A proper scaleup needs some sort of management structure so growth isn't bottlenecked by a leadership team needing to review every single decision before it can move forward.
4. Build Your Tech Stack
When startups receive more funding and revenue, they can start investing in more technology to help fuel growth and track their progress. As your company transitions into scaleup mode, you have more to lose if you don't monitor your marketing funnel and keep an eye on your important business metrics. Therefore, you need a cohesive tech stack that will quickly and easily pinpoint weak areas of your business.
A growing strategy for companies is to figure out their minimum viable tech stack and purchase only the platforms they truly need in order to scale. At New Breed, this includes a CRM software, a marketing automation platform, a marketing analytics tool and a sales analytics tool. Rather than wasting time and money evaluating and purchasing every single tool touted to promote your growth, take some time and really think about what will take your business from startup to scaleup.
5. Put Automated or Replicable Systems in Place
Lastly, in order to fully transition from startup to scaleup, you need to automate as much as you can. If you want your employees to be 100 percent focused on jumpstarting your growth, they can't be bogged down by repetitive tasks.
Use your marketing automation platform to remove the hassle of deploying email nurture campaigns, handing off leads to sales, scheduling social posts across multiple accounts and optimizing your marketing assets.
Set up automatic withdrawals to pay your bills on time without having to worry about them.
Automate your payroll process to pay your employees on time.
Document any other internal processes and store them (digitally) where they're easily accessibly, so each one is replicable across the entire company — and new hires know exactly what they're doing when they start.
Speaking of new hires, one of the most important processes to be able to replicate is your onboarding program. It can be hard for startups to devote a lot of time to training new hires, but scaleups have more time and resources to set each new hire up for success. And as a scaleup, you want every new employee to be able to add value and fuel your growth from day one.
The Takeaway
Growing pains are the name of the game as you transition from startup to scaleup, but once you get these five things in place, your transition should become monumentally easier. If you're still struggling to build your SaaS business, check out our Definitive Guide to SaaS Marketing for even more help. In the guide, we'll walk you through goal setting, budgeting, marketing reporting and more to get you started on your transition.
Guido is Head of Product and Growth Strategy for New Breed. He specializes in running in-depth demand generation programs internally while assisting account managers in running them for our clients.