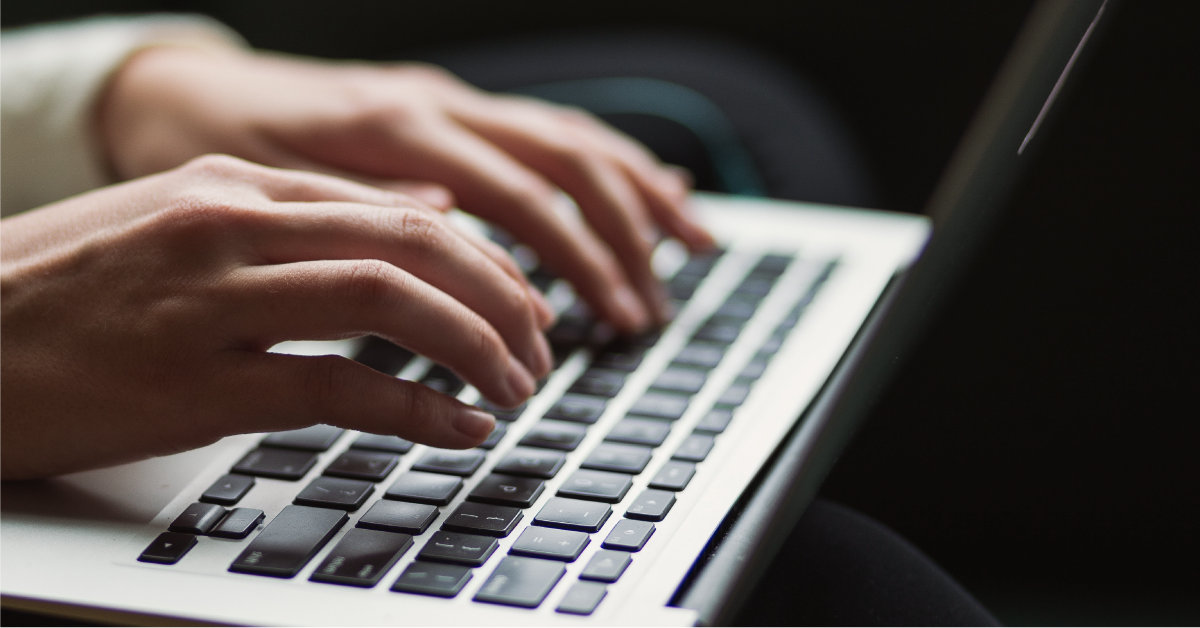 Bigger isn't always better – even when it comes to marketing. Unfortunately, a lot of marketers mistakenly believe that casting a wider net with their content strategies will draw in more customers. While effective from time-to-time, this approach can sometimes do more harm than good.
The reality is that creating content that brings in new leads and online traffic is incredibly challenging. The latest research from Statista proves that content marketers still struggle with driving in qualified leads. Fifty-four percent agreed that this was the greatest challenge they faced on the job and forty-five percent find it difficult to find topics that resonated with their customers.
Oftentimes, one of the reasons that content marketers struggle to create content that effectively increases traffic and converts leads is because they are trying too hard to attract large audiences. They go too broad by focusing heavily on top-ranking SEO keywords instead of considering context and targeting ultra-focused audiences.
When it comes to content creation, the more focused and niche your target audience is, the better the chances are they will convert.
Here are just a few reasons why you should consider creating more niche-focused blog content if you want to improve your lead generation results.
1. You Can Target Specific Audiences
Generally, the strategy behind blogging is to attract organic traffic from people searching for your topic already. This is why most blog posts center around answering a question, providing instructions or explaining a topic.
This creates the perfect opportunity for you to narrow down your content topics to directly target people who have specific interests, questions, concerns or motivations.
Competition for niche-focused phrases is far lower than the generic, basic keywords.
For instance, if you take a look at traffic numbers for "personalization," the volume is quite high — and so is the keyword difficulty. Ahrefs states that you would need to build backlinks for over 153 websites to earn a top spot on the SERPs.
However, more niche related searches like "what is personalization in marketing" or "device personalization services" have far lower competition.
Attracting the right customers to your website is tough — especially since competition online is so fierce. By incorporating niche keyword phrases, you're not only more likely to connect with high-fit, hard-to-reach segments, but you can also increase your site's ranking on the SERPs.
2. You Establish Your Brand's Expertise
When the content on your website is overly generic, it's not going to help you stand out from the crowd. Plus, why would customers trust what your website says if they can get that same generalized information from a more reputable site?
According to a survey from Adobe, consumers desire branded content to be accurate and informative. They are turned off by content that is generic, poorly written or irrelevant. Further, customers stated that content was most valuable when it stuck to providing information — rather than promotion — by giving a unique perspective on a topic.
Providing informative guides on niche subjects can help you establish your brand as an expert and a resource for valuable, accurate information. This will allow you to set yourself apart from the pack by offering unique perspectives or information on subjects that consumers may not be able to find anywhere else.
This can be done even if you do not necessarily cater to a specific niche.
For example, say that you offer marketing services to various businesses, one of which is manufacturing companies. Creating a post specifically about manufacturing marketing techniques is a great way to target leads who are looking for advice and may be interested in partnering with an agency. The blog is a perfect way to show them you know what you're doing.
3. It Supports Silo Structure
Silo structure is one of the best ways to build a content library. It makes your site much easier for Google to navigate and understand. Silo structure involves creating content hubs which branch off of an overarching topic. All of these pages are internally linked together, so visitors can easily navigate through categories and subcategories to find the content they want.
According to Moz's latest research findings, a site's infrastructure and internal linking make up over 8% of Google's ranking factors. Although this number may not seem very significant, it certainly impacts Google's ranking system. Therefore, using this kind of structure may help you earn higher rankings on the SERPs.
Niche blog posts are arguably one of the best ways to implement this type of structure for your blogs. Let's say that you run a blog for a marketing agency.
First, you will need to separate your content pages into main, overarching categories known as pillars. This could be: content writing, SEO, and website design. Underneath these pillars is where you can create highly niche topics that branch off of the pillars and further cement your expertise, like:
How to start a blog for your new business
What type of content marketing is most effective?
How to improve your e-commerce site's SEO
The basics of keyword research
Website design tips that boost revenue
Web page design mistakes that you are probably making
These posts are then interlinked back to the pillars, creating a silo structure that Google (and website visitors) can easily navigate through.
4. It Makes Ideation Easier
If you have ever struggled to come up with another idea for a blog post, then you will love niche content marketing. Going niche can help with content ideation — as you can create posts around specific topics and subtopics, rather than broad categories.
You do need to rely on your keyword research as a guide here to target search terms to generate traffic. Tools like Ubersuggest and Ahrefs are great resources that provide content topic suggestions. This is based on data to help you find emerging topics to create posts on.
Conclusion
Coming up with fresh content ideas and creating posts that drive results doesn't need to be as challenging as you think. Narrowing down the scope of your content strategy to dial into more niche topics and keyword phrases can be far more effective – and easier.
Take a look at your current content library and ask yourself: Are you getting the results you want? How can you connect better with the types of customers you want through your topics and subjects?
Going small may just be the way to go.
Vishalsinh Mahida is Content Marketing Analyst at E2M inc, a San Diego Based Digital Agency that specializes in White Label Services for Website Design & Development and eCommerce SEO. He has previously assisted top brands like Axis Bank, Fox Star, IIFL, and more in implementing several customer engagement strategies....