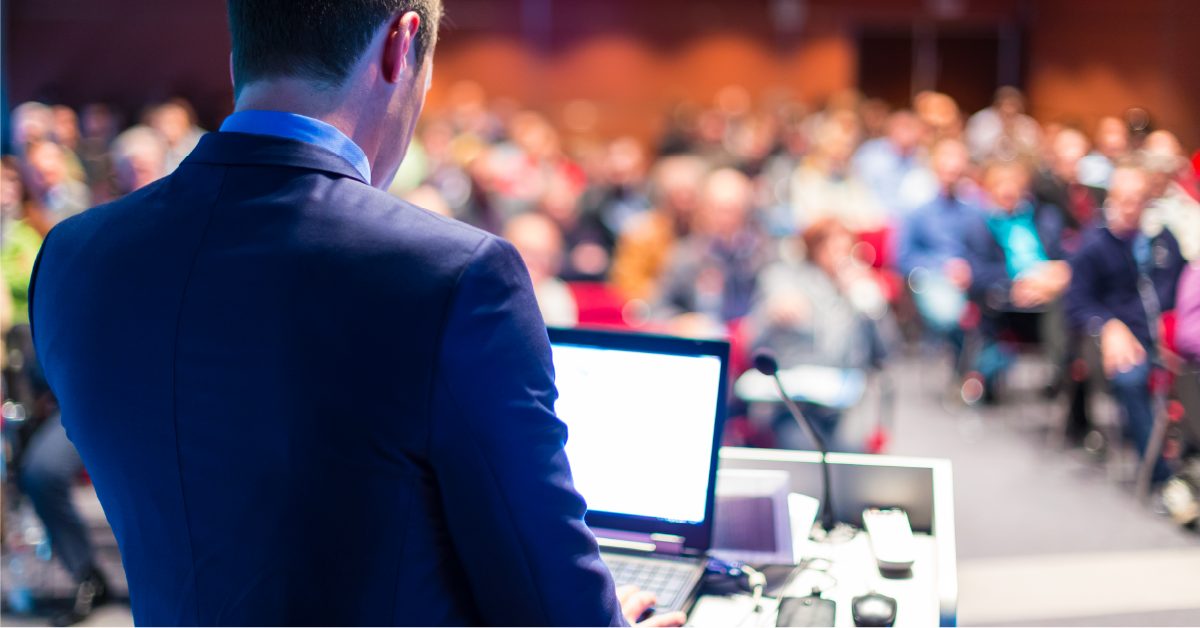 There is no shortage of resources and valuable content for SaaS businesses and their teams. As more and more organizations enter the marketplace, relying on the wealth of insights and resources offered by thought-leaders and industry experts becomes incredibly important.
If you're searching for more content to help educate your team and enable your SaaS company's growth, we've curated a list of some of the best presentations on pricing models, marketing strategies, product development, sales efforts and more.
Product Development
The heart of any SaaS business is its product. The solution or service you provide will ultimately decide how you position and sell yourself in the marketplace. But a product is very rarely — if ever — finished.
Become a great product leader
Adam Nash, former vice president of product at Dropbox, prepared this presentation that walks viewers through the thoughtful considerations an organization has to make when thinking about their product. Leveraging these insights will enable your team to think critically about developing current and new products.
Pricing
As a software or service company, it can be difficult to determine how to price your product, especially in a crowded marketplace. How you price your solution will impact your ability to grow as a business and stand out from competitors.
How to pick the best pricing strategy for your SaaS business
In this presentation, Custify breaks down four common pricing strategies and the considerations to make in advance of choosing what's best for your business.

Marketing
With a pricing strategy set, you need to market your solution to prospects. Like other industries, effective SaaS marketing starts with goal setting and using those goals to inform your lead generation efforts.
Beginner's guide to B2B SaaS marketing
Chirayu Akotiya and Ashad Hassan offer their insights in this introduction to product marketing including how to structure your team, how to measure success and how marketing should go beyond attracting new leads.
Sales
Once you've generated quality, high-fit leads from your marketing efforts, you need to nurture them all the way to closed-won. Since many SaaS companies lack physical assets and often deal with abstract concepts, it can be difficult to articulate to prospects the value your solution provides.
SaaS sales with Tonni Bennett
Atlanta Ventures University and Tonni Bennett give a comprehensive overview of how to sell your software or service from establishing your value proposition all the way to the closing call. Additionally, this presentation also walks you through how to segment your audience and the value of ideal customer profiles and buyer personas.
Customer Retention
One of the most effective ways to scale any business is to leverage customer retention and expansion revenue. It is significantly more cost-effective to retain an existing customer than go out and find a new one.
Six tips to drive SaaS retention in 2020 and beyond
In this presentation, Brightback describes how your organization can segment your customer base and build out a churn funnel to personalize their experiences and improve your client retention rates.

Measuring Success
Across marketing, sales and service, there are a number of metrics that you should be tracking to gauge the success of your SaaS business.
SaaS performance metrics that matter
Sara Duke offers an in-depth look across the most important key performance indicators you should consider including retention rate, acquisition cost and customer lifetime value. Each metric comes complete with formulas and guidelines for calculating them.
Takeaway
When growing a SaaS business, there are a number of levers that must be pulled in just the right way to scale effectively. From developing your product to maintaining a strong customer experience, managing all of these aspects of your business can be a challenge.
Exploring the wealth of resources available to you from experienced thought-leaders is an excellent way to make things easier on yourself.
With that in mind, be sure to check out our Definitive Guide to SaaS Marketing to build out a marketing strategy that attracts new leads and generates demand for your business.
This post was originally October 13, 2015.
Chris is a Brand Marketer at New Breed where he is responsible for crafting design and video assets that support our brand. When he's not behind the camera, he enjoys kayaking and tending to his sourdough starter.