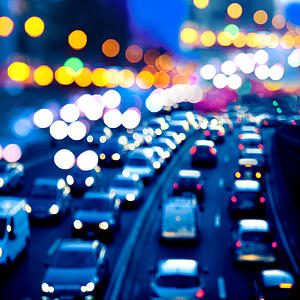 When you first start blogging, it can seem kind of like a futile task. You don't have any readers yet, and feel like you're writing to no one. But then as you continue to produce high-quality content, the readers start to trickle in. Slowly, but surely they will come, and they'll likely bring friends, who will bring friends, who will bring more friends, and the growth begins.
But how do you get to that point? How do you start the growth of your blog organically? Today we're going to give you 7 simple tips which will help drive traffic to your blog.
1) Write quality content.
This is the number one most important thing you can do. If your blog posts are crap, then people won't want to read them. When no one wants to read them, they're basically like a dead page on the internet. If you're not going to write a well thought-out, quality blog post, then put down your pen (or keyboard in this case) and walk away. Come back when you have some new ideas. Your content is your biggest asset, so take the time to write a post that truly will resonate with your target audience and provide them with information they will find valuable.
2) Know your target audience
We know that we hammer this point home in tons of our blog posts, but we can't stress its importance enough. Knowing who your target audience is is an essential piece in your success. Without that, what is the point? Write with a specific audience in mind and tailor your content so that this group of readers will find value in what you are producing. You want them to look at your blog as a resource (just like your website), something that they will continue to come back to and tell their friends about. The more happy readers you have, the larger your blog will grow organically as they share it within their networks.
3) Tweet it out
Regardless of how many followers you have, don't forget to tweet your post once it has gone live. Of course you can't guarantee that a post will go viral, or even get retweeted, but sharing the content on Twitter will most likely drive traffic to your blog. We do recommend that you be cognizant of the tweet itself. Lots of blogs will put something like, "New Post! Title of post here" (we used to do this too), but that doesn't really draw people in. You want something that is catchy, compelling and something people want to click on.
4) Harness the power of Facebook
Facebook, with its bajillion users, is a great place to share your content. If you have a brand page (which you totally should and we'll be writing a post about why soon), that's the first place to start. Also sharing on your personal page is a great way to not only drive traffic to your blog, but increase the visibility of your company page as well.
So what should these posts look like? If they're a graphical post, for example focused around an infographic, upload that image to your page, with an interesting title and a link to the post. Studies have shown that graphic posts get the most traction on Facebook. If they're not graphic heavy, then sharing the link to the post with a fun title will be fine. You probably won't see quite as high engagement, but you'll get that content in front of people.
5) LinkedIn is your friend
LinkedIn is designed for the business professional. Tons of B2B marketing and sales professionals (among many, many others) use this platform every day. They spend time in groups, they read articles that people share and they network with other professionals in their industry.
As a B2B marketer, LinkedIn should be a standard part of your social media strategy. And it's a great place to share your blog content with like-minded professionals who are eager to get their hands on more relevant content.
6) Pinterestize Your Posts
Okay, so Pinterestize isn't a real word, but we've made it up in hopes to give you a sense of how Pinterest can help drive traffic to your blog. If there's any social platform that will likely send a post viral, it's Pinterest. Pinterest drives traffic, there's no doubt about that. But optimizing your blog post for Pinterest can be a bit more challenging, especially when you're writing a B2B blog. Why? Because Pinterest is based on visuals. Like dreamy tropical islands or snowcapped mountains, or juicy hamburgers and frosted cupcakes. Visuals that don't necessarily lend themselves well to the B2B space.
But that doesn't mean it's not achievable. In fact, there are tons of B2B marketers on Pinterest, still just as hungry for new content as on the other platforms. The key here is that you need to have a great visual to go along with your post. Custom illustrations or infographics are great (check out this post and you'll see what we mean about being visual).
7) Share, reshare and reshare some more
With traditional outbound marketing, we were taught that in order to gain the most traction, you have to plaster your message everywhere, so everyone can see it. That meant huge media spends that didn't result in much new traffic or leads.
With inbound, we're taught that we need to focus on producing quality content that attracts our ideal customers to our website (which of course is designed to convert them into leads once they arrive). The idea being that we don't hammer our message, but it's the quality that really matters.
Which method is correct? I honestly have to say I think it's a little of both, especially when your business is leveraging social media to gain traffic. Social media is a different animal because while the lifespan of your blog post is forever, the lifespan of a tweet for example is a mere 30 minutes (give or take a few).
So what are the chances that your tweet is going to get maximum exposure within those 30 minutes? Not super likely. Which is why our seventh and final way to increase traffic to your blog is by sharing, resharing and resharing some more.
We've found that a great way to drive even more traffic to our blog is to share that post multiple times across different networks (in particular Twitter and Pinterest where the lifespan tends to be much shorter). We recommend that you take the approach mindfully, spacing your shares out strategically and paying attention to your analytics. Tracking how your audience is responding and seeing how much new traffic is generated is a great way to determine if this strategy is working for you or not.

Alyssa is a former New Breeder.