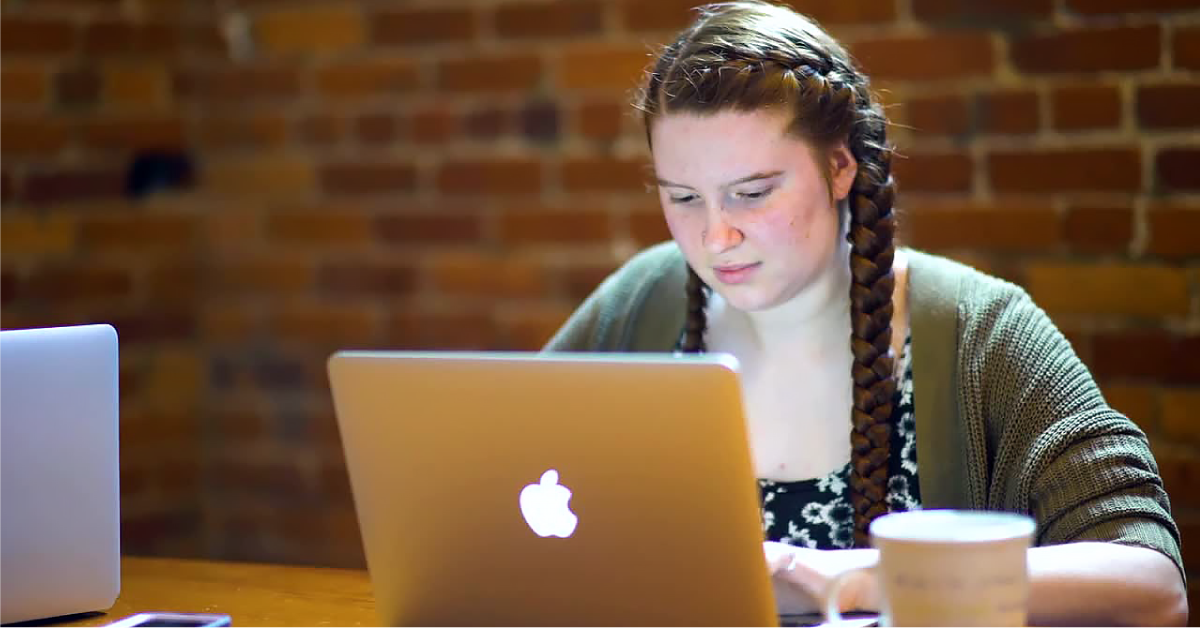 Content is a pillar of successful inbound marketing, and a blog is a great way to attract visitors to your company's website and illustrate the value your solution provides.
But starting a successful business blog isn't as simple as just writing a couple posts and pushing them live on your company's website. You need a plan for how your blog will fit in with the rest of your marketing strategy, where your blog will live on your website, who will be responsible for creating content and how you'll promote your blogs.
Here are the eight steps you need to follow to start a business blog:
1. Evaluate Your Tech Stack
To support your blogging efforts, you'll need at a minimum a word processor or content collaboration tool, a CMS with blog hosting capabilities, website analytics tools and an SEO tool that can conduct keyword research. On top of that, you might also want to have a graphic design tool to make visuals, a project management tool to help with scheduling and a marketing automation platform to help with email and social media promotion.
Does your company's existing tech stack have all of the technology you'll need? Furthermore, are the tools in your company's tech stack able to support your blogging needs?
For example, if your website is built on a CMS that's very hard to use without knowledge of code, that might not be a good fit for a marketing blog even if it does have all the capabilities you need. Having to collaborate with website developers every time you need to publish a new post or update an existing one could create a bottleneck in your blogging process.
When determining which tools to incorporate into your blogging tech stack, keep in mind who will be using them and how they'll be leveraged.
For example, if your content creation process includes a lot of back and forth and drafts will need to be worked on by multiple writers and SEO specialists, a cloud-based collaboration software like Google Docs might work better than Microsoft Word to ensure everyone has access to the correct version of the document and can provide feedback.
2. Determine the Resources You'll Need
How much time do you plan to invest in blogging? Will that require you to reassign other responsibilities in order to free up that time?
Additionally, what team members do you need to assist with your blog creation? Writers, editors, SEO specialists, website developers, graphic designers could all be involved. Do you have team members with all of those skills and the capacity to help out or will you need to hire someone new or outsource some of the work?
If you are looking to outsource work or need to invest in new tools for your tech stack, do you have room for that in your budget?
3. Identify Your Target Audience
For your blog to have an impact on your bottom line, it needs to be appealing to the right people and provide them with value.
You need to have established buyer personas, and your blog should correspond to the content they're looking for throughout their buyer's journey.
To ensure your blog content reaches your target audience, you need to understand what kind of information they seek out, where they look for it and how they conduct research. That knowledge will inform what topics you choose to write about, how you structure the posts and how you promote them.
4. Select Topics and Keywords
Based on your understanding of your buyer personas, identify blog topics that align with their pain points and challenges. At this point in the content planning, you don't necessarily need to be thinking about the individual posts you'll be writing, but rather the overarching categories your blog will feature.
For example, graphic design tool Canva's blog features the categories design, marketing, branding, nonprofit and teachers & students. These topics align with the different buyer personas that Canva's product targets and information they would be seeking that could lead them to become a Canva customer.
In addition to determining your blog topics, you should also do some preliminary keyword research to ensure your topics align with what buyers are searching for and to develop some ideas for early posts.
If you have any existing educational content on your site, analyzing its performance can give you an idea of what topics and keywords have been effective for your company historically.
5. Develop Website Templates for Your Posts and Listing Page
When a visitor arrives on your blog listing page, how will the content be organized? Will you have it segmented by topic or organized by publish date? Will different posts be presented in a grid with a numbered navigation or will you use an infinite scroll format instead? Will there be a search bar? Where on the page will your subscription sign-up form live?
With your topics and buyer personas in mind, you'll need to answer those questions and work with a website developer to create the most user-friendly blog listing page possible.
In addition to making decisions about the formatting of the blog listing page, you'll also need to decide how each individual post will be presented. Will your posts have a single headline or a title and a subhead? Where will the byline be positioned on the page? Will you include author bios on the same page as the blog posts or require readers to click the name to find that information? How can readers navigate from one post to the next? Where will social sharing buttons be located? Will there be a comment section?
The answer to those questions will inform your blog post template.
6. Establish a Content Creation Cadence
Business blogging is most effective when it's done at a regular cadence. So, before you begin publishing blog posts, you should determine what capacity your team has for content creation and establish a regular cadence to publish new content.
For optimal SEO results, research from HubSpot has found that you should try to post 3–5 times a week. However, if you don't have the resources to do that, you can still make an impact with less posts. Up until 2019, we only published two posts a week on New Breed's blog and we were still able to steadily grow our traffic.
However, to stay top of mind for your readers, it is important that you consistently put out new content. If every time someone comes back to your blog they just see posts they've already read, they're probably not going to keep returning.
For more on our process and cadence at New Breed, check out this behind-the-scenes video of our blog:
7. Design a Promotion Strategy
You can create the best content there is, but if you don't make an effort to get it in front of people who aren't already on your website, you're missing out on huge portions of your potential audience.
In addition to optimizing every post for search so you'll be able to get organic traffic, you should also consider promoting via email, social media, advertising and backlinks — depending on what best suits your audience's habits.
If your buyer personas spend a lot of time on LinkedIn, then you should ensure you and your employees are regularly sharing your content using relevant hashtags on that platform. On the other hand, if your buyers really only go online to check out the latest news from industry publications or thought leaders, you might be better served by trying to get backlinks or ads on those sites.
8. Start Creating Content
Once everything is planned, prepped and organized, it's time to start putting words on a page and sending them live.
To stay on top of the various posts that'll be in progress at a given time, we recommend using an editorial calendar. A strong editorial calendar can help you not just track deadlines, but also ensure every post you create is aligned with your buyer persona pain points and keyword strategy.
The Takeaway
After you've launched your blog and started to amass content on it, the next component of your content strategy is figuring out how you want to nurture visitors who've read your posts further through their buyer's journey.
We recommend building upon the topics covered in your blog posts with more in-depth downloadable content offers. You can promote these downloads using calls-to-action on relevant blog posts and then use them as a conversion point so you can gain more information about your audience while they learn more about the value your company can provide.
In the long-term, you should develop conversion paths with content offers that align with every stage of the buyer's journey for every topic you cover on your blog.
Quinn is a writer and copyeditor whose work ranges from journalism to travel writing to inbound marketing content.