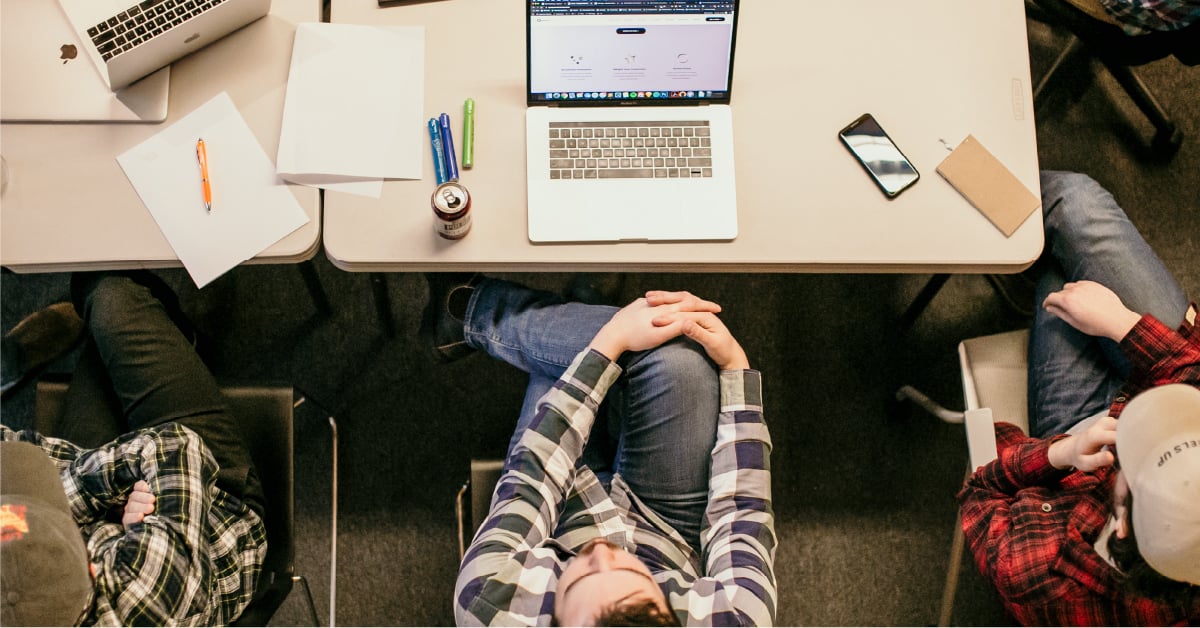 You probably came to this post because you're either considering starting a business blog or you aren't seeing the desired results from your blogging efforts. Either way, you're probably debating whether or not blogging is something that can actually help your business grow.
Content, like blogs, is the heart of the entire inbound methodology because it enables your company to build trust and foster relationships with your prospects and customers through education.
So, of course blogging is still relevant — but whether a blog will contribute to your overall company growth depends on your entire marketing strategy, not just your blog.
The Value of Business Blogging
Blogging gives you the opportunity to educate your prospects and build a relationship with them in an organic way.
By blogging, you are creating an opportunity to reach prospects where they are searching for answers to their problems in the first place: Google. When optimized and written well, your blogs will start to show up in the top search results for relevant keywords.
Your blog posts should be written to speak to your ideal customers' pain points with transparency and honesty rather than a sales approach. The goal is to build a relationship with those visitors through education about your product and service so that they stay on your site and continue to engage with your brand.

Each post should end with a call-to-action that links to another content offer that will help further the prospect in their journey. To receive that offer, they'll need to submit a form. This lets you capture prospects' information in a way that also provides them with value.
Once you have the prospect's contact information, you can have them subscribe to your blog, email them other relevant information and, if they are ready, offer them the chance to speak to your sales team.
While that process may seem lengthy, once you have a system up and running for content creation, it will become a smooth operation for your marketing team. You should start to see an increase in traffic and eventually, an increase in leads generated.
We really amped our own content strategy up at New Breed in January 2019 and started posting at an increased frequency and on a wider range of topics. Over 48% of the contacts we have created as a company since then can be attributed directly to our blogging efforts.
Blogging Strategy: Next Steps
Blogging alone isn't going to increase your revenue; it's just the tip of the iceberg. In order to see real success in terms of leads and generated revenue, you are going to need an entire content strategy.
A content strategy is the planning, development and implementation of your company's content. You wouldn't start anything without first setting goals and a plan, and the same goes for blogging.
The three main questions to ask yourself when setting up your content strategy are:
What content are we going to produce?
Where are we going to publish and promote this content?
How are we going to use that content to generate leads for our business?
Building a content strategy isn't an easy process, but it is worth it.
In the last 18 months, we can trace over 65% of our revenue back to our content strategy. To determine this number, we took a look at the first touch attribution associated with our landing pages, web pages and blog posts which are the primary elements of our content strategy.
The Takeaway
The truth is, blogging doesn't drive results overnight. It requires time, planning and quite a bit of strategy to see success. But, when done well, it can generate a ton of leads for your marketing and sales team and be a great way to bring in revenue to your business.
Weslee Clyde is an inbound marketing strategist at New Breed. She is focused on generating results using inbound methods and is driven by the customer experience. When not at the office, you can find her binging a docu-series on true crime or perfecting her gluten-free baking skills.