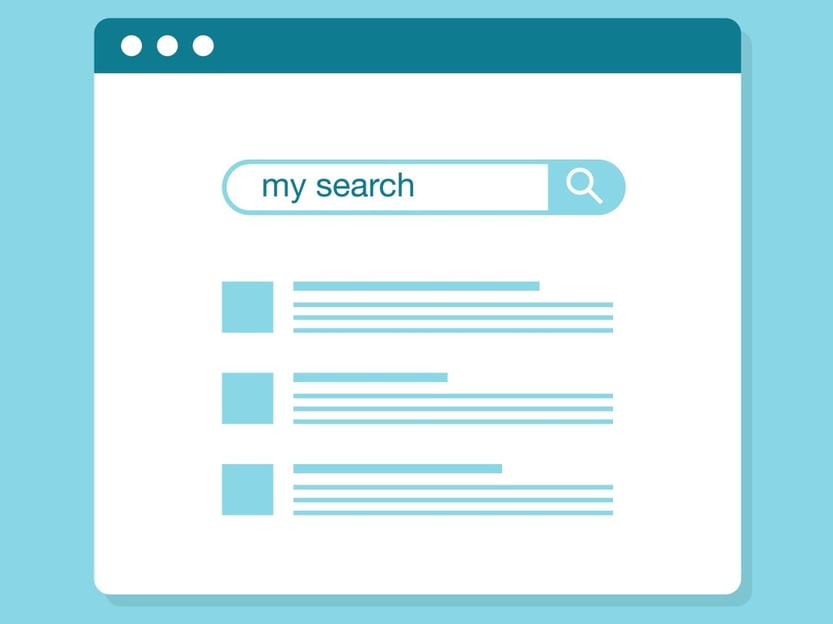 If you're a marketer in today's world, you've probably heard the news already. Google has introduced the next generation of text ads, called expanded text ads (ETAs). This is a huge deal because there haven't been any major updates to the text ad format in years, so if you're a marketer that manages hundreds or thousands of ppc campaigns, ad groups and ads, this may make you really excited, or really worried.
Why is this so exciting?
What's huge about Google's July 2016 announcement is that, in addition to removing the right-hand side ads earlier in 2016, they've announced a new format of ads that is designed with a mobile-first functionality in mind. The new ETAs are optimized for the most popular smartphones, as research shows the number of mobile searchers steadily increases year over year.
Not only are these ads built with searchers in mind, they're also really awesome for advertisers as well. The new ads give advertisers additional real estate and control over their messaging, while also providing searchers more information about your product or service before they click on your ad. A win-win for all.
What's different about the new ETAs vs. the old standard ads?

| | |
| --- | --- |
| Expanded text ads | Standard text ads |
| 2 headline fields (up to 30 characters each) | 1 headline field (up to 25 characters) |
| 1 single expanded description field (up to 80 characters) | Description field line 1 (up to 35 characters) |
| A display URL that uses your final URL's domain | Description field line 2 (up to 35 characters) |
| 2 optional 'path' fields, used in the ad's display URL (up to 15 characters each) | Display URL |
EXAMPLE:
Cycling Adventure Vacations - Book Your Trip Now & Save 15%
Explore The World By Bike And Experience Your Destinations In A Unique Way.
www.example.com/Book-Now


Why you need to take action now
If you haven't already, you'll need to swap all your standard text ads over to the new ETA format. After January 31, 2017, you won't be able to create standard text ads so you'll want to make sure your new ads are up and running before then. At a minimum, you'll need to add some copy into the new 2nd headline field, but you should also take the time to update your existing headline and take advantage of the additional description field character length. Sure, it might be a lot of work to update all your ad copy but it's a great time to revisit your ads and corresponding landing pages and make sure they're speaking to your personas and optimized for conversion.
What to do next
As the deadline is approaching to transition to the new ETAs, you may be thinking, "How do I update all of my ads?" Fortunately, there are a few different ways you can go about this. If you only have a handful of ads, you can update each one manually in Google AdWords. If you have more ads, you can utilize the bulk editing functionality, just as you would with your standard text ads. If you have significantly more ads, the easiest thing to do may be to use the AdWords Editor and make your bulk updates there. The AdWords Editor allows you export your standard ads as expanded text ads, make your changes in the Excel spreadsheet, and import back into your AdWords account.
What we want to focus on here is how to convert your ads to ETAs using the AdWords Editor, as we just did this ourselves and for a number of clients.
Converting ads from standard to expanded
Steps:
Open AdWords Editor and get the recent changes from your account
In the Manage section on the left, click on the Text ads section
In the center window, highlight all the ads you want to convert
Right click and select 'Export as expanded text ads'
Open the downloaded Excel file
You'll see the new fields for headline 2 and the 2 path fields
Filter your ads in whatever way makes the most sense for you (by campaign, ad group, etc.)
Review your ads and insert new ad copy for the headline 2 field as well as for the optional path fields
Rework any of your existing headlines and descriptions to take advantage of the additional character limits
When you're happy with your new ETAs save your file as a .csv, in the top menu bar, select Account > Import > From file
You'll see your new ETAs in the AdWords editor now and you should fix any errors you see
To upload these to AdWords, click on Post > Post changes
Refresh AdWords in your browser and you should see all your new ETAs in your account
Another benefit of doing this now is that your new ETAs and standard ads will continue to run alongside each other until the standard ads are paused in 2017. That'll give you time to review your ads and optimize further until only the new ETAs are running.
Have you updated your ads to the new expanded text ad format yet? If so, we'd love to hear if you have any tips and tricks that worked well for you. If not, what are you waiting for!?
Amanda is a former New Breeder.
Connect with the author