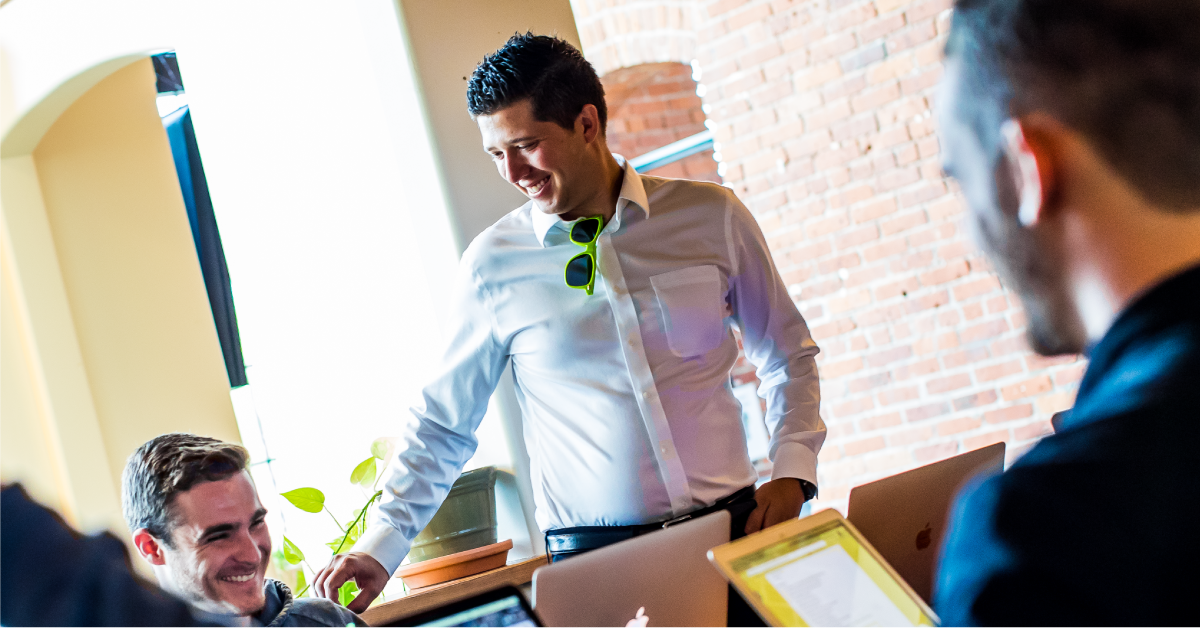 From the sales perspective, key accounts can seem like a dream come true. A single deal with an important company that would put the sales rep well above their quota. Sure closing that account requires rolling out the red carpet and bending over backward to build a solution that suits their needs, but the payoff is worth it.
However, for a key account strategy to work for your business, you need to have a process in place for managing those clients properly after they close.
"If you provide a high level of consultative selling, there's going to be that expectation that you continue that high level of consultative work in the form of consultative service afterward," says Mike Redbord, the Senior Vice President of Operations at SaaSWorks.
It's important to note that a key account strategy won't necessarily be effective for every company. SaaS companies with a one-to-many product can be hindered by the personalization required for key accounts, and it can hurt their ability to scale.
"For scaling businesses that aim to be a mass-market, high-margin tool, you want to create something that has a broad appeal, and you don't want to build anything custom for anyone," Mike says. "So, if you end up in a world where one customer accounts for, say, 25% of your revenue, you're building a certain style of business. Now, you're beholden to that one customer's future requests. For a lot of SaaS companies who have a product-first mentality, having extra-large clients like this can be problematic as you try to scale."
Additionally, if you don't have product-driven ways to monetize the opportunity that big accounts represent, like upgradable features or usage tiers, you probably won't see a return on investment from a key account strategy.
Priority Accounts vs. Key Accounts
Just because some customers have a slightly more personalized experience doesn't automatically make them a key account. Accounts that are slightly larger than your average customer or who have a high growth opportunity might be priority accounts instead.
"Key accounts are a segment of one, and priority accounts are a segment of few," says Mike. "Priority account management is managing accounts that are slightly larger in a slightly higher-touch way. Key accounts, on the other hand, will usually require unique account management practices: bespoke account teams, tailored communication plans, relationship-driven deals and often custom product development."
Within your customer success function, if your average CSM works with 100 accounts, a CSM who works with priority accounts might only manage 25. Meanwhile, a key account will have an entire team within your organization devoted to them.
How to Do Key Account Management
While you are giving special attention to your key accounts, for the long-term health of your company, you need to maintain balance between the service you provide to key accounts and to the rest of your customers. One way to accomplish that is to uphold the same customer journey for your entire customer base, across key, priority and standard accounts.
"If you can manage to deliver essentially the same products and customer journey to all your customers — large and small — it can contribute a ton of sanity and scale to your operations, even as you manage key and non-key accounts in the same business," Mike says.
With this type of model, all of your customers should receive the same touchpoints, such as onboarding, health check-ins and a celebration of milestones, but the format, level of effort and delivery medium of those events could differ based on the size of the account.
For example, celebrating an engagement milestone with a key account could include flying them onsite and taking them out to a relationship-building dinner. For a priority account, you might send them a personalized care package in the mail to accompany their tailored account review. For a smaller account, it might be an automated-but-personalized customer marketing email celebrating that same milestone.
"In all three types of customers, you're celebrating the same milestone within the customer lifecycle. The trick is tailoring the level of effort to the size of the account. Same moment, different delivery," Mike says.
To determine how much time and effort you should invest into an account, Mike suggests you consider two factors:
Risk: How important is it that you retain this customer? How big are they and what would the impact of losing them be?
Opportunity: How much can they grow? If they become evangelists for you, how much can that impact your future growth?
Key accounts typically are high-opportunity if they go well and high-risk if they don't. As such, they require significant time investment, which might mean a tailored product or service delivery and more points of contact working within their organization and yours. This is due to them typically experiencing a more customized sales process where buyers from key accounts worked with your sales team to craft a solution tailored to their needs. Now, post-sale, your service team needs to deliver upon those custom expectations, which often requires a team of specialists deeply aligned with the key account's needs.
"With key accounts, you tend to try and understand their org chart and organizational needs and pair your function to their needs," Mike says. "So, if they have a big tech team that's going to need someone who speaks their language, you might put a dedicated implementation engineer on the account. Whereas, you wouldn't think about doing that for a non-key account because the non-key account doesn't represent a large enough risk or opportunity for you."
The Takeaway
A key account management strategy can result in better retention, more customer growth, higher NPS scores and high-profile evangelists who can advocate for your brand. Additionally, by enabling you to work with enterprise accounts, it can help your company grow upmarket.
But, for your company to see those benefits, you need to have alignment between the highly-personalized sales experience these accounts receive and the customer experience you create post sale, and you need to do that while maintaining scalability and quality standards for your customers of all sizes.
Quinn is a writer and copyeditor whose work ranges from journalism to travel writing to inbound marketing content.