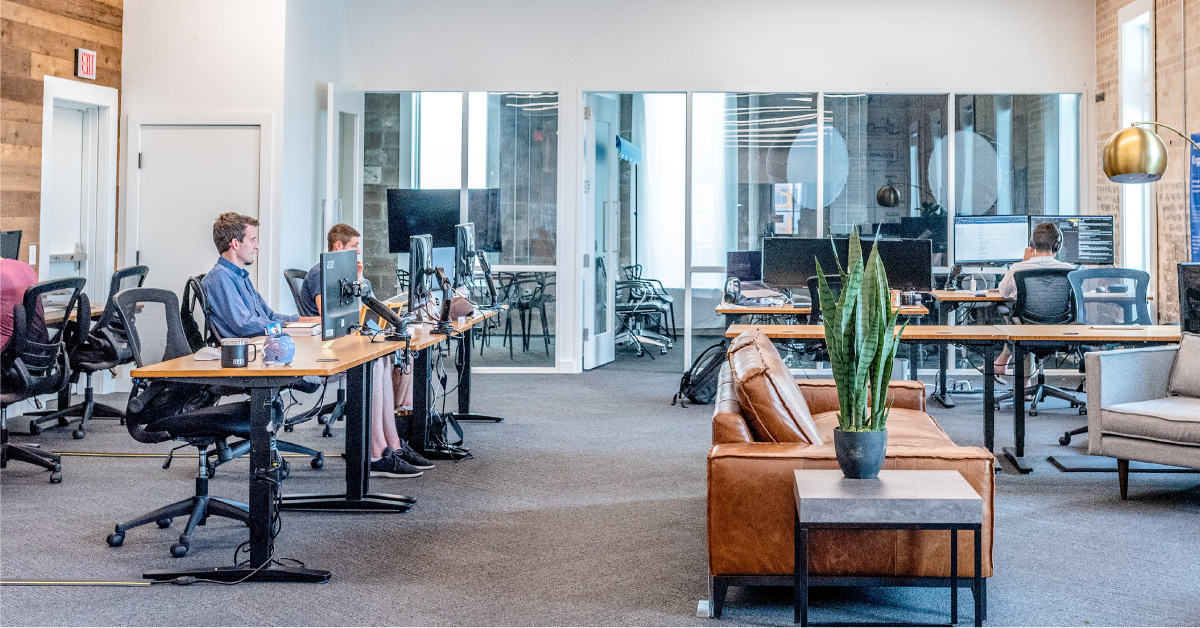 The subscription model has become increasingly popular for companies of all product and service types.
"You're seeing subscriptions eat the world nowadays," says Mike Redbord, the Senior Vice President of Operations at SaaSWorks. "Everything from newspapers and magazines, which have operated this way for centuries, to groceries, entertainment and cars are available through a subscription. Subscription is a next-generation finance model, and businesses are taking advantage of it because the economics are radically better than the old model."
For businesses, a subscription model generates predictable, recurring revenue, and if you retain customers long enough, you can make a lot more from each individual than you can through a one-time sale.
For customers, subscriptions lower the entry cost of accessing various products. In the case of software, subscriptions enable customers to get improved products over time without requiring additional purchases, and they give customers more leverage in the business relationship since companies have a monetary incentive to service them enough to retain them.
For subscription companies, the value of the initial sale is less important than the total customer lifetime value (CLV), which poses unique challenges in terms of how to best service your customer base.
"You want to sell as much of your subscription as possible, at as high of a margin as possible to as many people as possible, therefore you make as much money as possible. In doing that, you tend to acquire a large number of customers, and you have to deliver them the intended value of your product or service," Mike says.
There are multiple ways you can improve CLV: You can improve your offering over time so you continuously provide more value. You can ensure accurate expectations were set during the marketing and sales process so customers understand exactly what they're getting from the start and are not disappointed. Lastly, you can ensure customers are obtaining value from your product by making sure they understand the value that they're getting and working with them to improve the value they're receiving — potentially through upsells and cross-sells.
Account management is a way to achieve that last point.
"Account management is about creating customer success — value demonstration and product adoption — it's about negotiating renewals and, if something goes off the rails, it's about closing out contracts amicably," Mike says.
How to Optimize the Results of Account Management
Account management requires people who are passionate about your customers and can help them succeed. As you grow, retaining those employees can become a significant business expense. According to Mike, account management costs on average about 10–15% of the gross margin per customer. So, it's important to optimize the results you see out of that function.
At scaling subscription businesses, individual account managers and CSMs work with a lot of customers. Some of their time will be spent taking reactive actions for customers who have reached out, but the rest of their time will be spent proactively.
"The proactive work is where a change is made, where you're creating a lift in the business that wouldn't have happened otherwise," Mike says.
So, it's important to enable your CSMs and account managers to spend the majority of their proactive work time on high-impact activities.
The right tools and data can make that possible.
"If I am a CSM, I have a few hundred accounts and an ongoing stream of requests from them to react to. I have a precious fraction of my time to be proactive, which means I can target only a fraction of my accounts for outreach," Mike says. "To be good at my job, my hit rate needs to be exceptional because my company's getting their leverage out of me through that proactive outreach. It's critical for me as a CSM to reach out efficiently and effectively to the right customer at the right time with the right message."
Secondly, CSMs need to do research so they can send communications that make the customer feel like they're understood and valued so the customer actually responds.
"When working proactively with customers, you need to do really good research to achieve a personal connection and make each customer feel like they're customer number one," Mike says.
Having a single source of truth for customer data at the account level can provide CSMs with the context they need to perform that key account research function.
Finally, once an account manager knows who to reach out to and have researched context to inform that outreach, they need to identify the right points of contact and craft their outreach strategy, essentially building a playbook.
The Takeaway
"Leaders at scaling subscription businesses need to understand that data, playbooks and research are the three key elements that maximize the value of your account managers for your business and for your customer, too," Mike says.
With those three operational pieces in place, you can deliver a one-to-one customer experience in a scalable way and improve CLV over time
Sophisticated data and customer research solutions make that possible, but there's a lack of tools on the market that completely provide that.
The necessary data lives in every system your company uses, so there's no such thing as a one-size-fits-all solution. Instead, operations is key to providing your company with the insights you need.
"Many businesses start by hiring ops teams, and those ops teams eventually turn into specialized ops teams," Mike says. "Over time, those teams grow and expand to kind of be software companies within software companies developing the tools, which is a combination of off-the-shelf and custom solutions mostly around data work."
While operations is a big investment, you don't have to do everything at once in order to gain value. The first step to gaining more insight into your customer data is segmentation, which can provide guidance about which customers should be the target of your proactive account management efforts.
Quinn is a writer and copyeditor whose work ranges from journalism to travel writing to inbound marketing content.