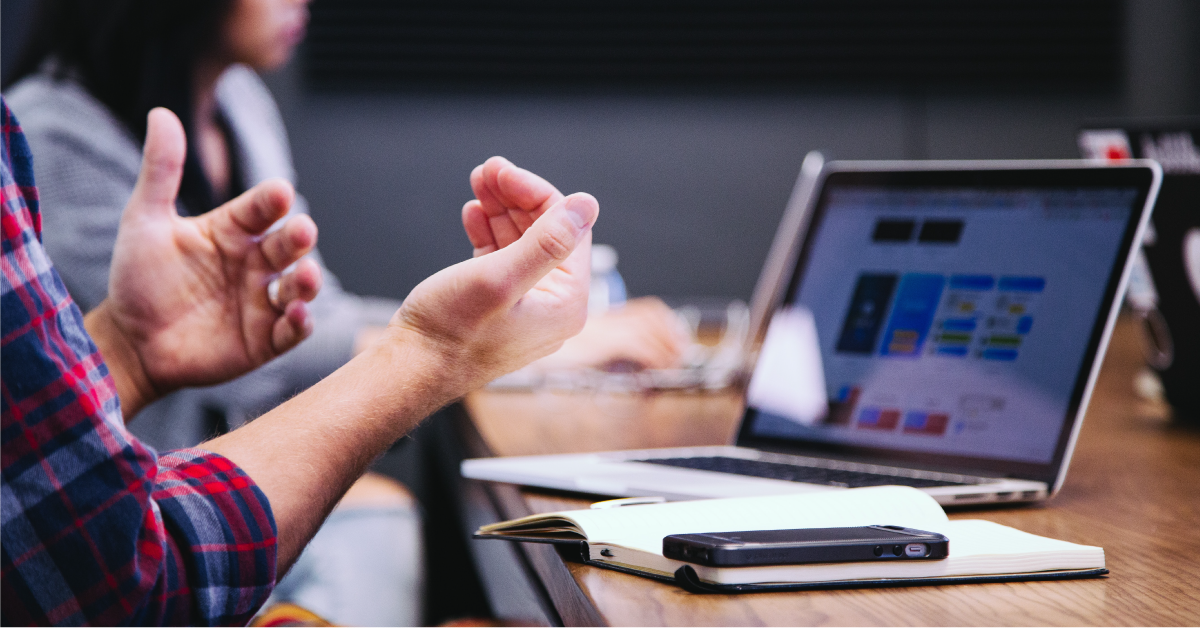 If you think cross-selling and upselling is a pointless endeavor, think again.
According to Marketo, "90% of customer value for B2B businesses is obtained after the initial sale."
The operative word being "after." In B2B marketing terms, the "after" translates to cross-selling and upselling opportunities. In fact, further research suggests that "most B2B companies expect 77% of the revenue to come from existing customers in the form of cross-sells, renewals and upsells."
You'd be surprised to know that most global brands today are already taking full advantage of these two features, albeit in a subtle manner. According to research by Genesys, the top three factors that can optimize customer experience include improving customer retention (42%), improving customer satisfaction (33%) and increasing cross-selling and upselling opportunities (32%).
To that end, let's look at the top advantages of cross-selling and upselling strategies for B2B businesses, along with real-life examples to get you inspired.
1. It Personalizes the Customer Experience
The era of personalization is upon us. Customers actively wish to engage with brands that can offer them relevant suggestions and product recommendations. Enter: live chat.
It's understandable that human agents may not always be available to answer customer queries or make product recommendations, but this does not mean that businesses should give up on the idea of assisting customers 24/7. This is where using a live chat software comes in handy. Companies that use live chat have a 2.4 times greater annual increase in cross-sell and upsell revenue.
With live chat, businesses can leverage the following benefits:
Connect with customers in real-time at key stages of their shopping journey so that the business can identify 'windows of opportunity' to cross-sell and upsell.
Recommend product suggestions based on past purchases and user preferences and cross-sell/upsell effectively
Use canned messages to allow seamless sharing of rich information between agents and customers when cross-selling/upselling.
Handy tip: At the end of the day, care must be taken to be sensitive to a user's needs when cross-selling or upselling. The promotion should be subtle and value-driven.
2. It Boosts Revenues
Now, it doesn't take a mathematician to draw out the numbers. An effective cross-sell and upsell strategy can boost your revenue and, in turn, your profits.
In B2B terms, we know this as upselling to try and get customers to upgrade to a more expensive plan as Vimeo does through its email marketing campaign:
This strategy helps to expand the power of the product the customer is using and boosts sales in turn. Alternatively, B2B brands can offer freebies such as webinars or e-books to keep the users engaged and loyal to the brand and expose them to additional offerings they can purchase:
Note: Using the right phrases for upselling and cross-selling like 'Register for free' is extremely important as it piques the user's curiosity, allows them to view the brand as providing real-value for free and encourages them to buy products later on, thereby building trust and loyalty organically.
3. It Optimizes the Value of Every Sale
Before we talk about optimizing sales, it's worth mentioning that the possibility of making a sale to an existing customer is 60-70% higher than targeting new customers. So, it makes business sense to target existing customers first.
At this point, it is also crucial to mention that providing value-driven upgrades (when upselling) and familiar products (when cross-selling) to customers can increase the order value in the short-term and the lifetime value of a customer in the long run. That said, here are some useful cross-selling strategies you can try to reel the users in:
Offering additional discounts and offers or rewarding customers with free gifts/ loyalty incentives as TransferWise does:
Sending personalized emails to customers about items that may be of interest to them:
4. It Allows Customers to Leverage a Complete Solution and Boosts Retention
The logic behind cross-selling and upselling to customers is two-fold:
One-stop-shop solution: Customers can view your offerings in a more 'holistic' limelight while getting access to additional products (that they otherwise might never know about). This helps the users as no one likes to run around buying different products from various companies if they can access all of it at a centralized and convenient place.
Enhanced trust and loyalty: If the customers do end up buying the cross-sell/upsell items (and they like it), their trust and loyalty for your brand will skyrocket. Why? Because customers will feel that the brand truly knows them, understands them and offers products of real value and relevance.
5. It Provides Unparalleled Convenience to the Customer
If you're still confused about how to upsell and cross-sell, think about this: Will the cross-sell/upsell strategy help ease the customer's decision-making process while shopping?
If not, then you need to rethink your cross-sell/upsell strategy. One way to build an effective strategy is to demonstrate the choices your customers have by highlighting the new features through a detailed newsletter email (as shown below):
Another way to go about is to 'bundle' relevant products together so that the customer's shopping experience becomes more seamless and convenience-led.
Additionally, you can promote products and encourage customers to schedule a demo:
You can rest assured that an optimal upsell and cross-sell strategy can enhance the customer experience, deepen your relationship with the customers and help build a stronger rapport. As with all mutual customer-brand relationships, building trust is paramount.
Closing Thoughts
To cross-sell/upsell or not to cross-sell/upsell?
That's the real question.
And here's the answer: The primary aim of cross-selling and upselling is to increase your bottom line. Yes. But it is also to provide real value to the customers along the way. In addition to this, it can help:
Boost your conversion rates and enhance the customer experience
Offer convenience and flexibility for the customers
Retain existing customers and generate leads
Promote product innovation
If your brand's cross-selling and upselling strategies feel forced or unnecessary, you may end up losing customers and, in turn, sales. Or worse, your customers may turn 'ad-blind' to your promotions, branding it as annoying, pushy, unethical or wasteful.
This is why it is critical that you cross-sell and upsell items that offer real value to users, are personalized based on the customer's preferences and don't seem forced at any cost. In fact, understanding your customer's needs, behavior and goals can act as the founding step of your cross-sell and upsell strategy.
So get started by making a list of your products and the corresponding upsell and cross-sell products. Then, drive split tests to see which product combinations are driving sales and being appreciated by the users. When it comes to cross-selling and upselling, here's the golden rule: The more you test, the better the results will be.
Srushti Shah is an ambitious, passionate and out of the box thinking woman having vast exposure in Digital Marketing. She is working as a Digital Marketer and Content writer at Acquire. Her key focus is to serve her clients with the latest innovation in her field leading to fast and effective results. Working beyond...