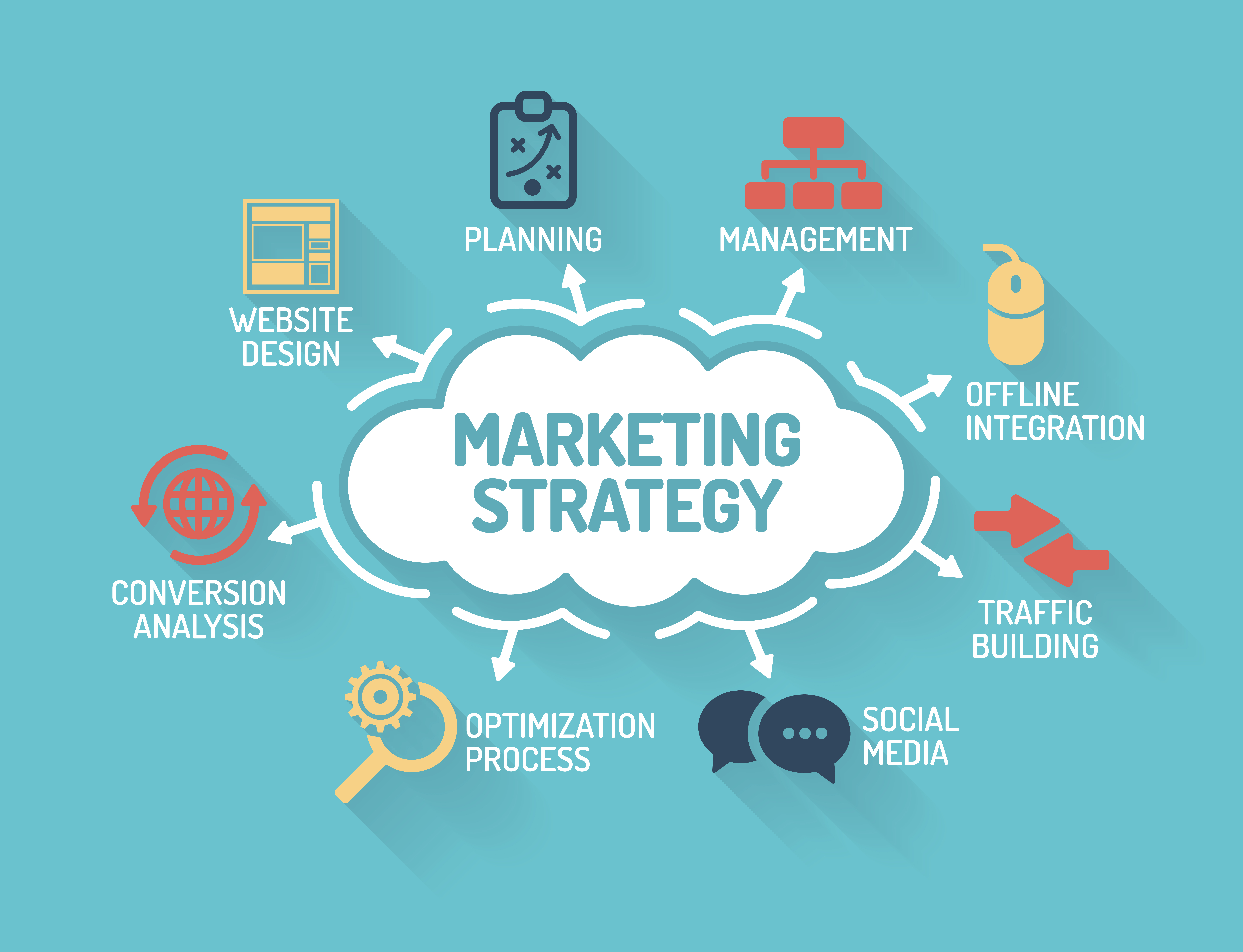 B2B buyers want their interactions to be personal. Creating personalized experiences can be harder to do online when you're not face-to-face, but using different tactics to tailor the marketing and buying experience to the individual customer can lead to better conversion rates and generate more customers.
In the field of marketing, personalization involves creating a unique experience for each person receiving content that ultimately enhances their interactions with your brand.
Personalization can be used in any part of the marketing and sales process, but it's particularly important to make a conscious effort to add it into marketing.
Sales is inherently personal, because people buy from other people. But if you can make a prospect's experience personalized from their very first touchpoint rather than waiting for them to start a conversation with sales, you can stand out amongst your competitors and streamline your marketing and sales process to create a better experience for your buyers.
The Importance of Buyer Personas for Personalization
If you use a marketing automation platform, there are multiple ways you can personalize your marketing communications, but to do so effectively, you need to have well-defined buyer personas.
In addition to knowing the basic firmographics (industry, location, company size, revenue) you need to understand what your buyer personas are interested in, what their pain points are and how you can provide value to them.
The psychographics of your buyer personas can inform how they'll react with your personalization efforts. For example, someone who's working on cutting-edge technology isn't going to be wowed by first-name personalization.
Taking an account-based marketing approach to your outreach can help with this, since prospects who work at tech companies are generally going to be more tech-savvy than someone working in a non-digital field.
5 Ways to Personalize Your Marketing Communications
1. Collect data points for personalization tokens
You can use personalization tokens in your automated marketing content for every data point you have collected on prospects in your CRM.
For example, you can greet everyone by their first name in an email or include their company name or industry in the subject line.
On top of the traditional fields of first name, job title and industry, you can also collect data more specific to your company like a prospect's biggest marketing and sales challenge.
2. Conversational marketing
Using conversational marketing techniques like chatbots can create individualized experiences for your site visitors. To take those tactics one step further, you should customize your chatbot based on specific criteria.
Personalize your bot's greeting so it recognizes and greets existing customers different from how it talks to someone who's never been to your website before.
If you treat everyone the same, it can weaken the impact of your chatbot. A returning customer doesn't need the same information as a net-new site visitor.
To see the best results from your chatbot, you want it be communicating in a contextually relevant way.
3. Segment outreach through lists
Rather than sending one marketing email to your entire database, send more targeted content based on the specific interests of different portions of your audience.
If you offer different services and products that appeal to different types of customers, you can create lists in your database to segment recipients by the product or service relevant to them.
Content shouldn't be one size fits all; it should be targeted to the intended audience.
4. Q&A
When you're hosting a webinar or similarly live-streamed content, allowing viewers to submit questions and answer them live on-air while addressing the sender directly adds value for viewers and enables them to connect with a person.
Allowing prospects to connect with one of your employees directly through video can increase their confidence in your company. Connecting with a real person before the sales process can verify that you live up to the content you serve.
You can create a similarly personalized Q&A experience on social media by interacting with people who comment on your page or ask you questions. However, make sure when you're doing do that if your posting from a brand account, the employee responding signs their name so the response is clearly from a real person.
5. Leverage social media
Use social media to personalize the prospect's experience before they get into sales conversations.
For example, if someone was really engaged during a webinar and asked lots of questions, consider trying to follow up with them on LinkedIn afterwards.
Adding that level of personal touch isn't possible for everyone you send marketing materials to, but putting in the extra effort with people who are already highly engaged will make them that much more interested in you.
The Takeaway
Not using personalization at all will make your marketing content look mediocre and unsophisticated, especially if you're clearly copy and pasting your emails.
However, use good judgement when you're leveraging personalization tactics. Don't send an email that reads "Hey [first name], I know that [company name] in [industry] with [number of employees] could use some help with demand generation."
You don't want your use of automated personalization to be obvious. Additionally, your outreach should be genuine. Sending the same follow-up email to everyone won't have the same impact as an email that was actually written for a specific highly engaged person.
You also shouldn't limit your marketing communications solely to the personalization information you've collected. If someone's indicated an interest in content strategy, you probably don't want to send them content about sales operations, but you should broaden your outreach to other potential related areas of interest like SEO strategy.
Amanda is a former New Breeder.
Connect with the author