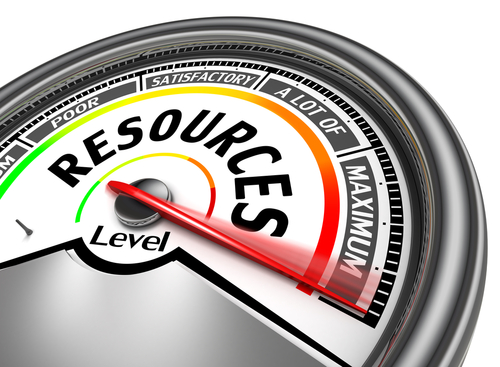 There's no question that inbound marketing is the future of marketing, but when you're first starting out it can seem overwhelming. Between blogging, landing pages, data analysis and all the different social media networks out there it can be difficult to decide where to start on your inbound journey.
Managing all the aspects of inbound marketing can be a full-time job; so, if your business doesn't have an expert team dedicated to just inbound techniques these tasks can be hard to juggle. Sure it would be awesome to have someone dedicated to blogging, and someone to focus on social media, while you have another content writer pumping out premium offers like e-books and webinars. Not to mention the daily analysis that is imperative for this kind of constant growing and evolving form of marketing. And maybe someday you will have that, but for now it wouldn't help to have a little outside help to get you started.
That's where Hubspot comes in.
Hubspot has turned inbound marketing into a step-by-step process using software to automate and assist you in almost every way possible. This software takes the guesswork out of the actual process and allows you to focus on the fun part.
Some helpful HubSpot resources:
Tools that prompt you to use the right keywords at the right points in a blog to ensure your content is optimized for SEO.
The ability to post on all your social media networks from one platform, schedule these posts in advance and analyze the results so you can be sure you know what networks are working for you. Instead of focusing on the technical aspect of social media you can work on creating captivating content that will attract new visitors and engage with your current customers.
Creating landing pages without the worry of programming. HubSpot's drag-and-drop landing page template makes it easy and you can even set up an A/B test to determine how to drive higher conversion rates.
Continue to nurture your prospects by sending them new and relevant offers that you can personalize and automate.
Integrate your marketing and sales teams by organizing sales funnel data in one place. This makes it easy to score leads and expedite the conversion process.
Create custom call-to-actions easily and run A/B tests to determine their effectiveness.
Hubspot analytics will give you a full funnel analysis to see what is generating traffic and revenue. There's even an app for your smartphone so you can stay on top of these numbers when you're on the go!
Sync up with Salesforce in minutes to seamlessly align your marketing and sales efforts.
Getting Started
Signing up to use HubSpot is easy and once you're good to go up the HubSpot team will help you define your target personas and business goals. This will help you decide how to specifically leverage inbound marketing for your company. You'll be able to see how your business is unique and not only identify new growth opportunities but also track and retain this new success.
Not sold yet? HubSpot offers a 30-day free trial so you can see if their software is the right fit for you. By the time your trial is over we are confident you will see an increase in traffic, leads and customers.
Educate & Support
You've probably heard the old saying that starts out, "You can give a man a fish…" well, as a user of HubSpot you are going to be catching your own fish in no time.
Through extensive consulting and coaching you'll begin to see how inbound marketing can work for you. The HubSpot Academy offers online classroom style training, which includes videos and live webinars for all stages of the sales funnel and the use of each HubSpot tool. For more specific issues take advantage of HubSpot's one-on-one phone consulting and support team.
HubSpot also provides basic training for your employees so your entire team can speak the inbound language. Not only does this create a learning culture, but it also increases service quality and reduces any bottlenecks in your sales process.
Make your business stand out among the competition by encouraging all of your employees to become Inbound Certified, HubSpot Certified, Design Certified and Contextual Marketing Certified. As a HubSpot partner, you can receive your Partner Certification, which educates you on topics like lead generation and driving ROI, proves you have a strong grasp on the HubSpot software and an extensive understanding on how to manage, deliver and retain clients.
Have more questions? There will always be bumps in the road but with HubSpot's stellar support team you can expect fast answers and assistance to help your business along the way.
Grow With Confidence
Using the HubSpot resources, you are able to adapt what you sell and how you sell it to see real, immediate results. Through data compilation and analysis you will be able to improve your sales productivity, lower your cost per sale and increase your ROI. With HubSpot's software you can stabilize your cash flow, expand into new areas and drive your business forward with complete confidence and success.
So if you're ready to take your business to the next level, it's time to start your journey with HubSpot and take advantage of all the resources they have to offer. At New Breed, we are proud to be associated with HubSpot and have been singing their praises since the beginning of our partnership.
Have any questions about specific HubSpot resources or tools? Let us know in a comment below!
Carly is a former New Breeder.
Connect with the author