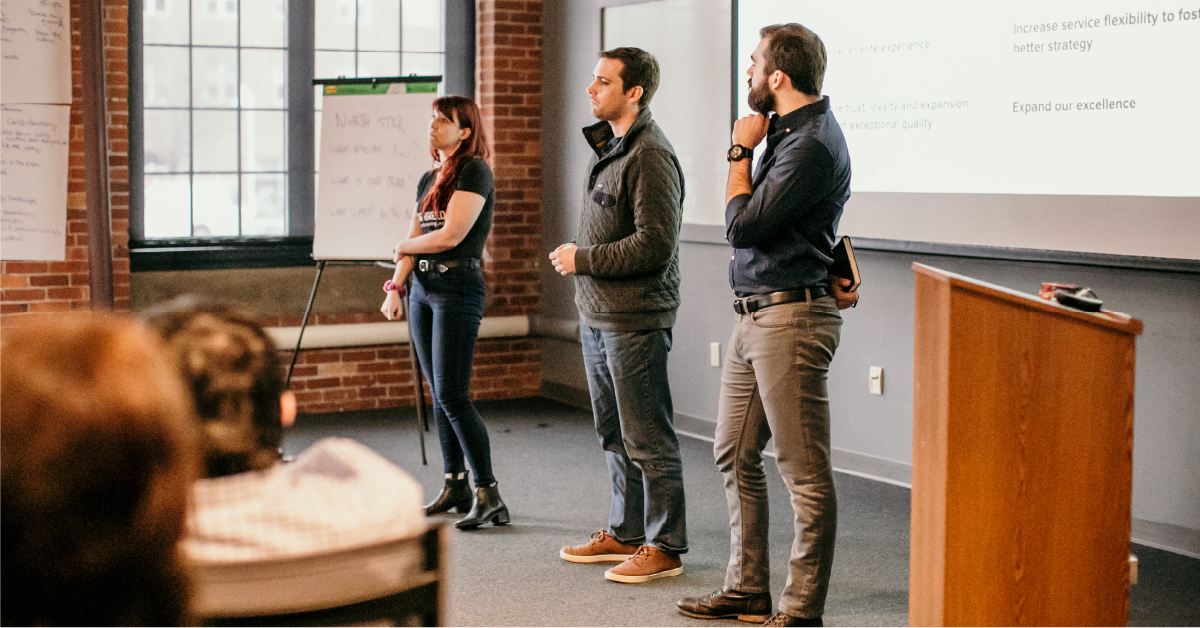 An ideal customer profile is a description of the type of company that will gain the most value from your product or service and because of that have the highest customer lifetime value and the easiest sales process. B2B companies will typically have three to five ICPs depending on their number of business units and product offerings.
Segmenting your database by ICPs and understanding what groups of customers you have can help you determine where you want to spend more time. It can also uncover ways for you to improve your customer experience.
Analyzing your customer base by ICP will also help you improve your acquisition, retention and expansion strategies over time because when you identify which segments are doing particularly well, you can look into the buyer's journey of those customers in order to acquire more customers like that.
Here are five steps for creating your ICPs and implementing them at your company.
1. Understand How Your ICPs Will Be Used
On the acquisition side, your ICPs are going to be used by your sales team to do research and qualification. When they're prospecting, they can use ICPs to ensure the companies they prioritize meet the criteria of a good-fit. Then, once they start doing outreach, they'll have a general understanding of what challenges and pain points those types of companies have so their communications can be more effective.
On the retention and expansion side, ICPs can help you build out your customer retention strategies and identify common upgrade paths within different customer types.
Those use cases should inform the information your ICPs contain because ultimately the goal of creating these profiles is to enable your teams.
2. Determine the Criteria That's Important for Segmenting Your Database
ICPs are based on firmographic information. Some of the most common data points to include are annual revenue, company size and industry.
Other qualification criteria that might be relevant to include are tech stack, size of customer base, location and whether they're B2B or B2C. Depending on the specifics of your product or service, you might also need to know specifics around the size of the team that would leverage your product or whether certain functions exist within a company.
As you're documenting this criteria, it's important to make sure that you cover all the information your sales and service teams need to leverage your ICPs for the established use cases.
3. Analyze Your Database
Sort your database by the criteria you established and look for patterns around where you see the most success.
Look for trends among customers with high lifetime value. Do most of your customers fall within two or three revenue ranges? Are there a handful of common industries you work the most with?
Also look at your database through the lens of which customers are the easiest to sell to and the easiest to work with. Are there trends in tech stack, industry or other qualifying criteria there?
The goal is to be able to create different ICPs identifying what collection of criteria makes up your most successful customers. For example, one of your ICPs might be manufacturing companies with over 300 employees and no customer support team. Another ICP may be SaaS companies with 20–50 employees and three or fewer customer support team members.
4. Load Your ICPs into Your CRM and Map Companies to Them
While your ICPs need to be specific enough that you can use them for segmentation and trend identification, they also need to be broad enough that there's actually a customer base that can be built from them. If there are only 10 companies in the world that match your criteria and they're all already your customer, then that's not a useful ICP.
So, once you establish your ICP profile criteria, make sure a significant number of companies align with it — both in and outside of your database.
To map companies to your ICP within your CRM, you'll need to have a property for it at the company level. Some CRMs may have this as the default, but others will require you to create one. Then use lists and automation to start mapping companies to the appropriate ICP and have the property be updated on their company contact.
As you're doing this, consider that companies can change profiles as they grow and account for that potential change in your process.
5. Train Your Team on How to Use Your ICPs
Once your ICPs are created and implemented in your processes, set time with all relevant teams to explain the different profiles, how they're set up, how they can be leveraged and where they can access ICP information.
Make sure it's understood that this isn't just a process change your teams need to make but rather something that can help them do their jobs more easily and effectively.
Different profiles have different challenges associated with them. You might sell different ICPs different products, you might sell them the same product in different ways or you might service them differently.
Being familiar with your ICPs can help your marketing team create better-targeted content. Your sales team will be better able to prospect and qualify leads and have an idea of what products a prospect will be interested in and what buying roles will need to be involved in the sales process. When the sales team uses ICPs for prospecting, then the service team is working with better-fit customers. Plus, it'll be easier for service teams to put together long-term growth plans, potential next-sell opportunities, communication cadences and quick wins based on the trends identified with each ICP.
Equally important to enabling your team to leverage ICPs is reinforcing their importance over time. Try to incorporate your ICPs into regularly recurring meetings like sales pipeline meetings or customer support and escalation analyses.
The Takeaway
Don't just set up your ICPs and forget about them. You should be re-evaluating your ICPs on a regular basis.
Industry shifts and your company's growth can impact who gains the most value from your offering. When using your ICPs, you might find that companies that are hypothetically a good fit aren't in reality and need to adjust to compensate for that. Plus, you might need to create new ICPs as you expand into new markets.
So, it's important to establish a process for ensuring that your ICPs continue to reflect the customers that are the best fit for your company.
Guido is Head of Product and Growth Strategy for New Breed. He specializes in running in-depth demand generation programs internally while assisting account managers in running them for our clients.