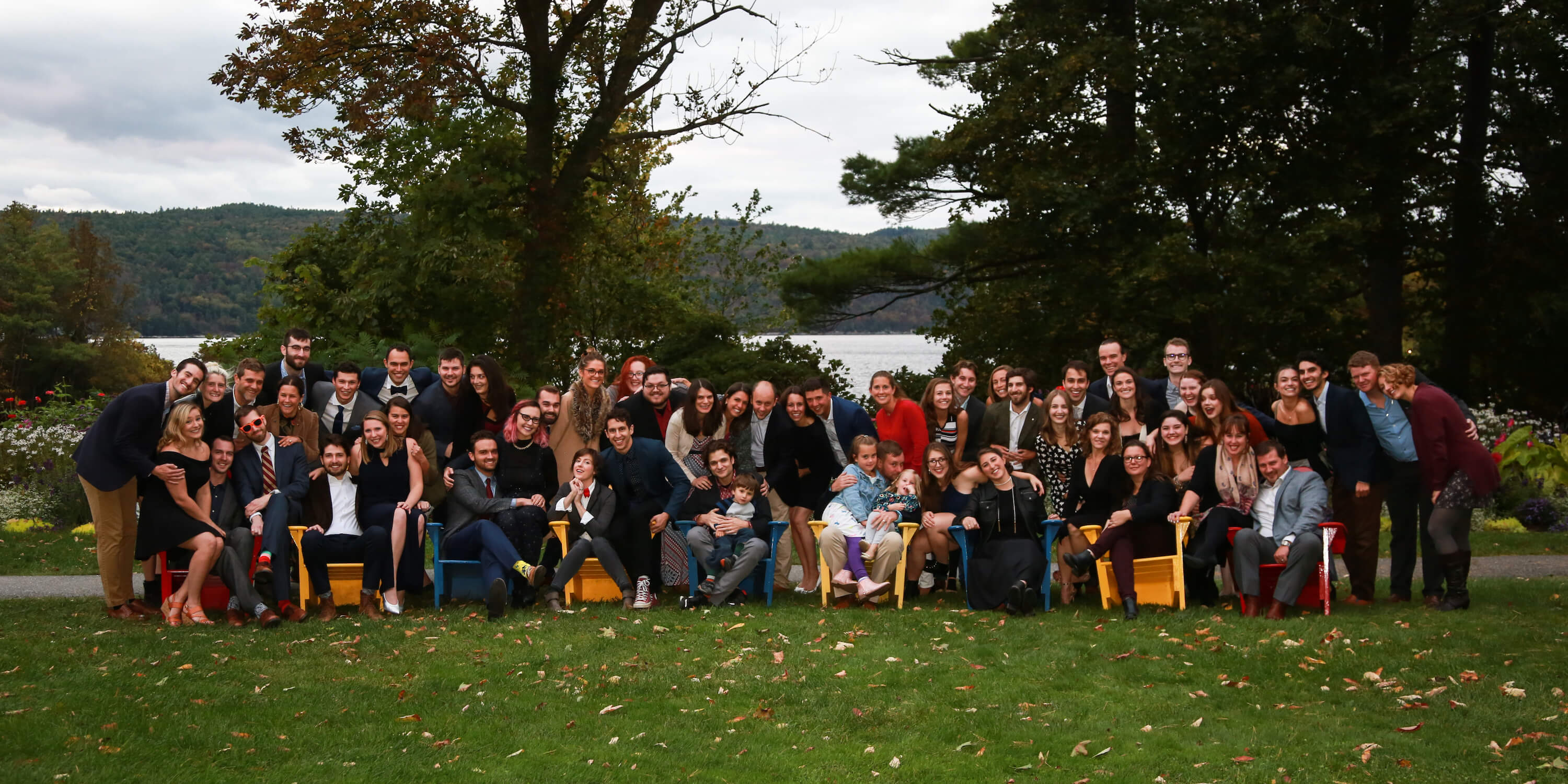 New Breed, a marketing, sales and customer success firm, has made the list of 51 Best Places to Work in Vermont in 2020.
"We're incredibly honored to have made Vermont's Best Places to Work list for the second year in a row," says Dana Biddiscombe, New Breed's CFO. "One of our missions is to retain talent in the state of Vermont as well as help our local economy grow. I am honored to be running a company that accomplishes that while fostering an environment that our employees truly enjoy working in every day."
The list is created annually after evaluating companies across Vermont based on company policies, practices and demographics in addition to surveying employees about their experiences.
According to the president of Best Places to Work Group, Peter Burke, the best places to work in Vermont focus on the employee experience. The companies who make the list hire employees who fit in with their team, their company mission and their core values. And, they understand what drives employee engagement in their organizations.
"Our product at New Breed really is our people," says Talent Acquisition Strategist Graham Schwab. "In order to continually attract and retain top talent to New Breed and Vermont, we need to continue to support our employees both personally and professionally."
One of the major components of New Breed's culture is their focus on growth at both the company and employee level.
"Company culture doesn't work when it is something that only runs top-down," says Graham. "At New Breed our culture truly is our mentality, and it's driven by the people, which creates more meaningful evolution overtime for everyone. We work hard to make sure that every individual at New Breed has a say in their own personal development as well as how they intend to impact the company as a whole."
New Breed brought on 30 new employees in 2019. Graham says that one of the characteristics that attracts people is the company's commitment to employee engagement and happiness.
"New Breed isn't the type of office where you show up, put in your eight hours and then go home. Everyone on the New Breed team is super passionate about their crafts," says Graham. "Our culture is all about encouraging work-life harmony. Policies like unlimited PTO and flexible remote work all contribute to the ever-evolving culture here."
According to Dana, the greater team has spent the last five years perfecting the company culture code, and they strive to stick to it in everything they do from the people they hire to the way they run company events.
"Cultural events are truly about breaking down barriers," says Graham. "It's easy to get caught up in your own team and role in the rush of each day, but it's super important that we all operate as one big team, and company events encourage interdepartmental collaborations."
These events help dismantle organizational silos and encourage bonds between employees who might not otherwise interact. That, in turn, helps the company as a whole be more collaborative and creative in everything they do.
New Breed is on track to hire 30–40 new employees this year. They will also be moving to the new Hula Lakeside campus in Burlington, Vt. this summer. Located on the shores of Lake Champlain, Hula's net-zero campus aligns with the mission to expand the company while reducing their carbon footprint and empowering employees to lead a more active lifestyle.
The final rankings for the Best Places to Work in Vermont list will be announced at a special award presentation during the summer of 2020.
Weslee Clyde is an inbound marketing strategist at New Breed. She is focused on generating results using inbound methods and is driven by the customer experience. When not at the office, you can find her binging a docu-series on true crime or perfecting her gluten-free baking skills.