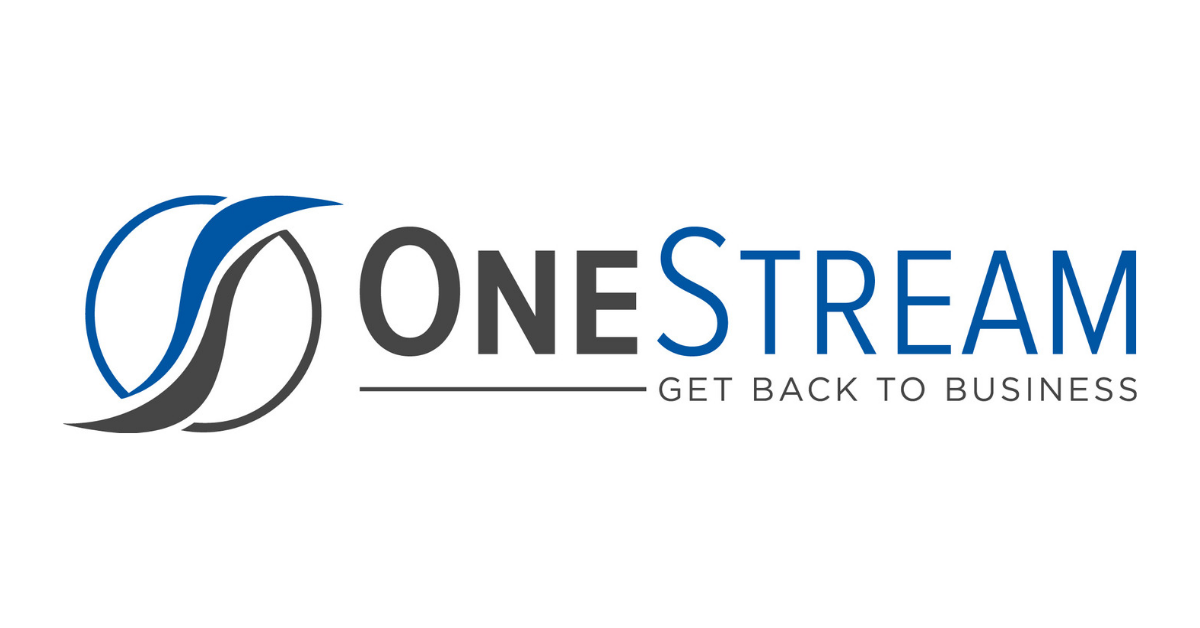 OneStream offers business a Corporate Performance Management (CPM) dedicated to supporting business success. With the OneStream software, users are able to modernize finance and get back to business with streamlined processes minimal system maintenance.
As an independent CPM software company, OneStream's top priority lies with its customers. They are continuously looking towards the customers in creating the best CPM software on the market in terms of platform, service and support. OneStream values the quality that their software offers in allowing businesses to simplify and align financial consolidation, planning, reporting and analyzing.
OneStream's Challenge
As a fast-growing company, OneStream knew they needed help to ensure that they were getting to the right people at the right time.
OneStream needed a website redesign that felt enterprise, not small business as their old site did. They wanted their new design to be modern and clean to keep them in the corporate space without having a cookie cutter design. Their new site needed to feature opportunities for conversion and adhere to the new GDPR compliance laws.
OneStreams current site featured an enormous amount of content, events and videos that were not easily accessible. Their current site architecture had become extremely cluttered and difficult to navigate. OneStream knew they needed to get on Hubspot to be able to help organize their content while creating a lead generation strategy to help fuel clients down their funnel.
Solution
New Breed was able to design a website for OneStream that focused on integrating design, user experience, and inbound best practices in mind. OneStream wanted the website to help it stand out from the competition. We worked closely in collaborating with OneStream to help create something visually compelling while still capturing a high level of professionalism. Through our collaboration we were able to extend the use of the OneStream logo through the site by instituting an S curve throughout the site. This helped to break the grid and create something visually appealing. We were able to create a design that was clean but scalable to work with what they had.
We also helped institute a variety of Hubspot features in their site that further helped OneStream stand out amongst their competitors.
GDPR
As a company with over 50% of clients in Europe, OneStream recognized that being GDPR compliant was a necessity. In our sales-ready website, we first instituted a cookie banner.

To maintain GDPR compliance, OneStream needed to create a double-opt in feature across their form submissions. We were able to help them create a form strategy based around double-opt by creating a workflow that featured an email confirmation.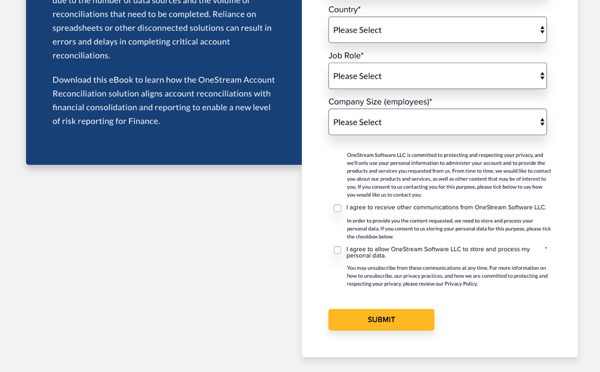 2. HubDB
After setting OneStream up on the Hubspot CMS, we were able to take advantage of HubDB to make OneStream's assets more manageable and scalable. We were able to easily organize their different content types and pull those content types into different areas of the site and implement the complex filtering capabilities found on the various listing pages.
OneStream had over 200 videos that would have required a unique page if it wasn't for the HubDB dynamic capabilities. Rather than creating a unique page for every video, we were able to create 1 page and structure the template and HubDB correctly to be used across all 200 videos.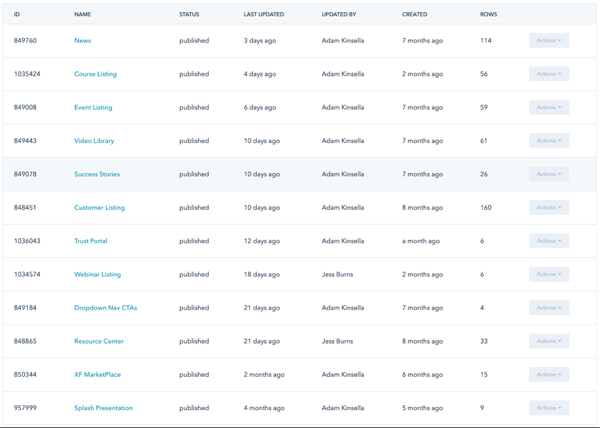 3. Lead Flow Pop Up Form
New Breed instituted a Lead Flow Pop Up form that was used to promote a gated piece of content for OneStream and allow users a simplified conversion path to enable moving them further down the funnel.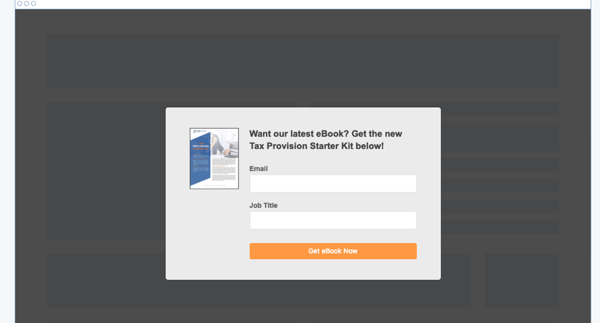 4. Site Performance
After launching OneStream's new website, the page load time decreased to 1.05 seconds. Using the Website Grader, OneStream's new website is scored at 95 — getting perfect scores in mobile compatibility, SEO, and security.

From the Developers
Results
Since launching OneStream's Sales-Ready-Website in November 2018, OneStream saw:
A 55% increase in sessions.
A 28% increase in contacts.
A 68% increase BOFU page visits.
A 57% increase in BOFU leads generated.


Impact
After launching OneStream's website, New Breed has worked closely with OneStream as an extension of their team. Developing a strong relationship with our clients allows us to ensure that we are providing them with the right tools to fit their vision. OneStream Software's Director of Global Marketing, Nicole Belanger, comments: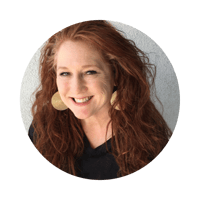 "Our marketing team worked closely with New Breed to improve our inbound strategy as well as a complete website redesign and PPC overhaul . Their inbound process is very extensive and their team is extremely knowledgeable. Since launching our website back in November, 2018 we have seen traffic double month over month and a monthly increase in PPC conversions. We are a lean marketing department and chose to retain New Breed for continued website support and additional projects. We consider them an extension of our marketing team and happy with the results we have seen."
We're excited to continue growing with OneStream and look forward to new projects in the future. Since launch, we have been able continue our relationship by offering Web Support and Conversion Optimization Premier Services. These services are the next step in growing OneStream's inbound strategy to close more deals.
https://www.onestreamsoftware.com/
Christopher Mathieu is the Chief Design Officer at New Breed, where he oversees the creative strategy behind every project we produce. His unique ability to combine his fine art background with his technical web expertise has led Chris and his team to produce countless sales-ready websites and inbound marketing...
Connect with the author