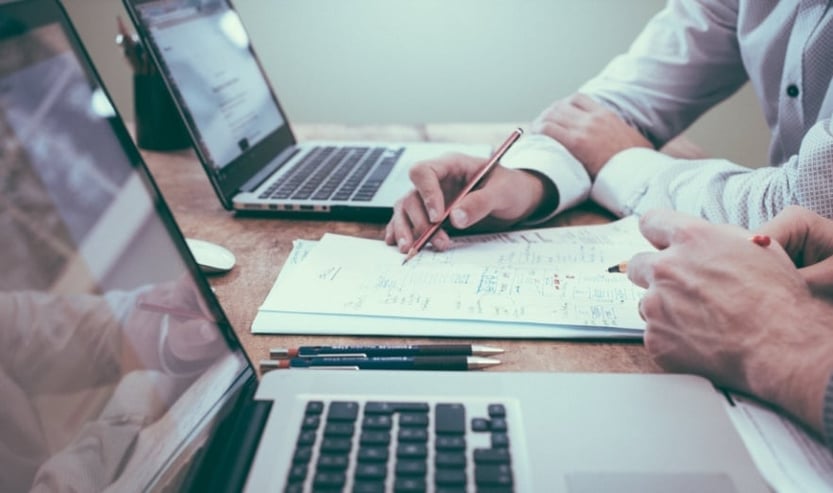 If you're not already familiar with the term marketing operations, it's likely that you're stumbling across it more frequently these days. When we say marketing operations, we're talking about the management and optimization of all the different tools and platforms your company is using to manage processes, generate insights and increase revenue.
There are three clear reasons why the focus on marketing operations is increasing:
The marketing landscape is exploding and considerable effort is necessary for marketers to manage increasingly complex technology stacks
Marketers are being held accountable for bottom of funnel metrics, such as opportunities sourced or revenue generated that are harder to track than visits, impressions or leads
Good marketing ops can give companies a competitive advantage if they can make decisions based on accurate and clean historical data
To do this well requires a multi-faceted skill set to align people, processes and platforms, often in complex and fast-moving environments.
Five core marketing operations areas to focus on to drive the most impact for your organization
1. Customer lifecycle management
Marketing is rapidly becoming accountable for the entire customer lifecycle. A recent Gleanster and Act-On report found that,
"Customer lifecycle engagement could actually be referred to as marketing lifecycle engagement, given the fact that marketing is the only function to consistently be involved in all stages of the customer journey,"
This means that it's critical for both marketing and sales teams to know exactly where in the buying process a lead or account is at any given time. This is where the first pillar of marketing operations – tracking the customer lifecycle – is critical. It requires closed-loop reporting across your marketing-automation platform and CRM.
There are five core lifecycle stages that are important for your inbound lead management, they are:
Lead
Marketing Qualified Lead
Sales Qualified Lead
Opportunity
Customer
One of the first things that your marketing operations team should do is institutionalize and automate the tracking of lifecycle stages across your entire database. This will allow your marketing, sales and customer success teams to integrate and personalize the entire customer experience.
2. Lead scoring
There are two core types of lead scoring in the marketplace today, traditional lead scoring and predictive lead scoring. This post will look at traditional lead scoring. This model would likely be created by a marketing operations team, while predictive models use software platforms maintained by the operations team.
Lead scoring helps you measure both the quality of the leads in your database, and their readiness to speak to a sales rep. Traditional lead scoring models are broken into two key parts, explicit data (information collected in forms) and implicit data (digital body language tracked in your marketing-automation platform). Your marketing-automation team should be expected to analyze this data and create a model based on their finding.
If you're looking for specifics on how to get started with lead scoring, I recommend checking out this HubSpot article, Lead Scoring 101: How to Use Data to Calculate a Basic Lead Score.
3. Lead routing
When a prospect submits a form on your website, lead contact and qualification rates drop dramatically in just minutes and continue to decrease over the next few hours. It's critical that the marketing operations team can quickly route this lead immediately into the queue of a sales rep.
This is best accomplished using a marketing-qualified lead workflow and lead assignment rules in your CRM to route the lead to the appropriate sales rep based either on territory or specialization, such as company size broken down by SMB and Enterprise.
4. Marketing attribution
One of the top struggles of B2B marketers is with the measurement of their campaigns. In fact, only 21 percent of marketers say they are successful at tracking ROI. This is another key area where marketing operations teams are capable of creating infrastructure and reporting capabilities that will allow marketers to track this data.
The State of Pipeline Marketing Report has shown that nearly 25 percent of marketers do not have an attribution model in place, while a further 55 percent are using a single-touch attribution model. This means that attribution is another key area where marketing operations teams can help both implementing single-touch attribution and then continue to refine these into more advanced multi-touch models.
If you want to learn more about the different attribution models available to inbound marketers, check out this post, How to Calculate Inbound Marketing ROI with Attribution Modeling.
5. Database and platform management
The final core function of marketing operations is managing the marketing and sales technology stack to ensure clean and up to date information. This can often entail integration and management of over ten platforms.
ChiefMartec aggregated the marketing stacks of 21 companies last year, and I think they provide some great examples of the layers of integration that are necessary.
You can't perform marketing without marketing operations
As you can see, the marketing operations role is an incredibly important piece of the modern B2B marketing and sales team. Whether you are at a startup with high-growth ambitions, or an established mid-market or enterprise company looking to integrate a modern demand-generation approach, don't underestimate the importance of laying a strong marketing and operations foundation. Spending the time and resources needed to build the foundation today will allow you to make better decisions and scale faster in the future.
Matthew Buckley is a former New Breeder.
Connect with the author