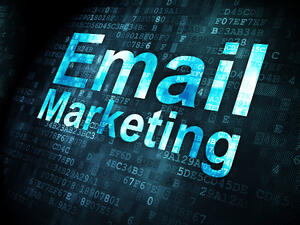 Email marketing is a quick and useful marketing tool that can help promote your business and convert leads into customers.
You may think sending emails is easy; place your content in the body, write a subject line and then choose a recipient and you're done. It can be that simple, but how do you know if your emails are fully optimized? You may have already mastered the art of emails, but there is still always room for improvement, right?
Using these seven quick email tips, you can ensure that your emails are actually getting opened and read before hitting the trash can.
1) Include Call-to-Actions in Each Email

People love to click things. Whether it's a few hyperlinked words, an image or a large button anywhere in the layout, having a clickable action will increase the number of visits to your landing page and provide them with relevant content to answer any questions or continue engagement.
2) Write Clear, Concise and Attention-Grabbing Subject Lines

With numerous emails coming in each hour of the day, you'll need your email to stand out from the rest with a strong subject line. Your subject could address concerns you know your customer has or try to answer their questions. Personalizing a subject line by adding a first name or a company name will increase the chances of the email getting opened and ultimately clicked through.
Optimizing tip: Try using less than 50 characters in your subject line because you don't want part of your message to get cut off.
3) Remain Consistent with Your Brand

The email template should remain steady so that customers aren't thrown off if every email looks completely different. It's essential that the style of writing aligns with the overall voice of the company. Using similar design elements like font, colors, logo and other important branding components is an easy way for your customers to familiarize the email with your brand.
4) Send Your Email From an Actual Person Rather than the Company Address

This is one of the easiest email tips we have for you. Making this simple change in your emails will help achieve a more personal feeling and increase the number of opened emails and click through rates.
5) Track the Click/Open Rate

This will help you to measure your email marketing campaign. What was successful and resonated with your email list and which emails missed the mark? This information will help you choose a consistent voice for your brand and continue to create emails full of information your email list actually wants to read.
6) Engage with Your Leads and Customers Separately
Since your leads are not yet a customer, they need to continue to be educated about your company, your products and services and brought through the inbound marketing funnel. Communicating with your prospects is different than how you should be engaging with your customers. Thus, these emails should be segmented between the two.
7) Spell Check Everything!
This is one of the most important email tips we can offer. Make sure that every single piece of your content has been proofed because grammatical errors and misspellings will contribute to your business looking unprofessional and not legitimate.

Carly is a former New Breeder.
Connect with the author