A website redesign can be an exciting project to take on, and it's one that is super important to your business's success.
"Your website is the face of your business. It is the foundational representation of your brand," says New Breed's Manager of Web Strategy, Kelly Molloy.
In order to see the most success from a website redesign project, you need to be prepared to invest both time and resources and have some ideas about your desired outcomes for the project.
Indicators That You Need to Redesign Your Website
There are multiple reasons that a company might need to redesign their website this year. Here are some of the most common ones we see at New Breed:
You're doing a brand overhaul
If you're making large-scale changes to your brand, your website needs to reflect your updated identity. One common mistake companies make when doing this is taking a piecemeal approach to the website updates.
"It's important to roll out a complete brand overhaul at one time instead of Frankensteining your site to get it closer and closer to the ideal brand you want it to be," Kelly says.
Making incremental changes instead of overhauling your website at one time will drag the process out and make it more difficult to manage in the long run. Additionally, the launch of a redesigned website can be a great way to promote your refreshed brand.
Your products, services or personas have changed
Your website should be built around your personas' pain points and how you solve for them, which means if those challenges or your solutions for them shift, your website will need to as well.
"Companies change over time. With that, personas, pain points and challenges might also change over time. That can impact more than just site page content; it could impact the information architecture of the website, how we guide users from point A to point B," Kelly says. "Similarly, products and services are a key element of any site, so if you're changing those foundational elements, it's also important to make sure that the site gets updated to reflect that."
Your site isn't performing
Another sign that you're due for a website redesign is a low performance in terms of traffic, conversions, leads and ease of use.
While all of the individual elements of your site might be fine, if your site isn't generating the desired results, those elements might not be working together.
A redesign can improve your ability to hit your marketing and sales goals and create a better user experience.
Updating your website is difficult
If you're pulling out your hair to make basic updates, that's also a sign you might need a website redesign.
When the main issue is maintaining your website on the backend, this redesign could be as simple as migrating to a new CMS, where your information architecture and content would remain largely unchanged but the way your website is constructed would become more modular and flexible.
Considerations to Get Started with a Website Redesign
Timeline, budget and scope
When redesigning their websites, most companies want a short timeline, a low budget and as high-quality of a product as possible, but most of the time you can't have all three.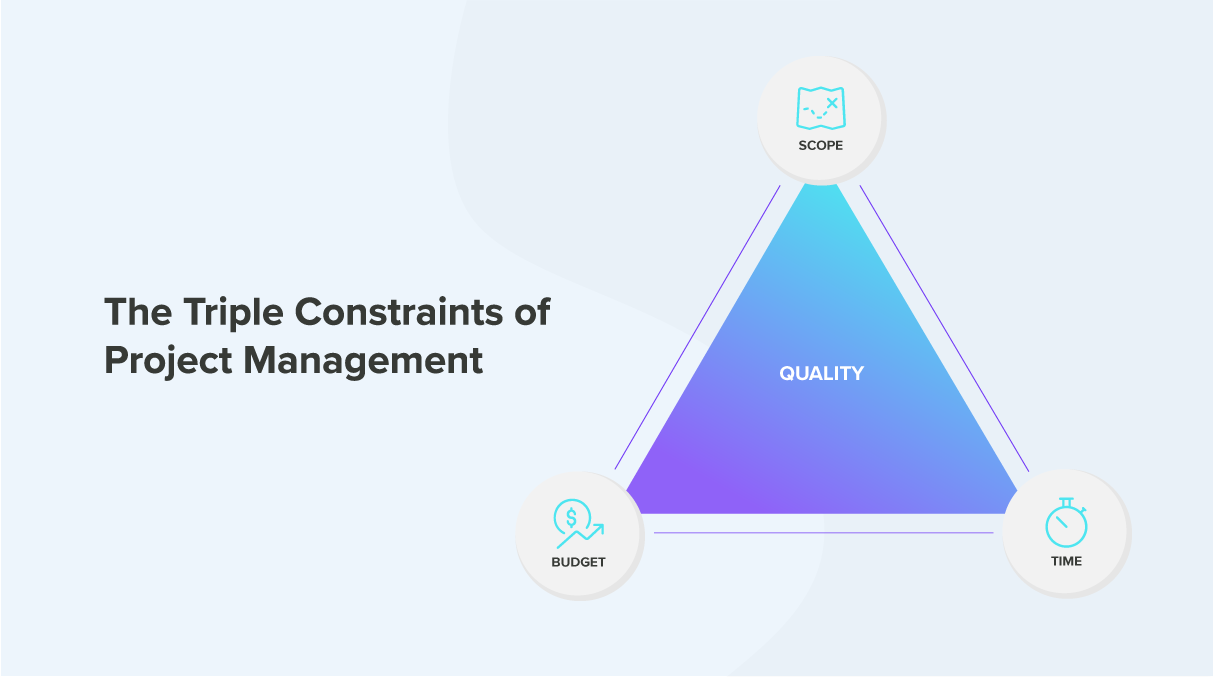 "Something that is super important is to be realistic about the expectations that you want and be clear with where your priorities are," Kelly says.
Your timeline and budget will determine what your finished website will look like, so you need to understand which goals for the redesign are most important.
If best-in-class design is your biggest goal, your website will take time to develop. On the other hand if you have a super tight timeline that you need to stick to, you're going to get a more streamlined website.
Order of operations
Sometimes once companies decide to make a change to their website or marketing strategy, they decide they want to do everything at once, but that's not efficient or effective.
If you're adjusting your tech stack, your brand, your website and your marketing strategy, there's an order of operations you should be following in order to establish a strong foundation for future growth.
You should start by setting up your CMS, CRM and MAP so that you'll have systems that can transfer data to each other. Then, if you're doing a brand overhaul, that'll come next because it will impact content strategy, information architecture and the front-end styling of your website. Next would be your website redesign and launch. Finally, you'd start your demand generation strategy.
"Obviously there's some work that can overlap, but you will get more ROI if you follow the right order of operations instead of doing everything at once," Kelly says.
Finding the right partner
When redesigning your website, you have the option of taking on the project in-house or working with a partner who can do the design and development for you.
If you do choose to go with a partner, evaluating these factors can help you ensure they will be able to meet your needs:
Timeline: Can this team accommodate your desired timeline?
Budget: Is their price range within your budget?
CMS proficiency: Do they have experience building sites on your CMS?
Technical capabilities: Are they capable of accomplishing everything you want on your site?
One-time project vs. long-term partnership: Are you looking for a one-off project, or a team that can help with continued maintenance and improvements? Does this team align with your needs?
Familiarity with your industry: Have they built sites for similar audiences to yours in the past?
Experience with your type of website: Do they have experience building the type of website your company has? For example, inbound websites and e-commerce websites follow different best practices, so you'd want an agency familiar with the structure your site will have.
"If you do decide to go with a partner, your scope of work needs to be thorough," Kelly says.
You should crawl your site so you have an understanding of how many pages exist that'll need to be migrated or re-created. Additionally, if you want advanced functionality that requires additional time from your partner, that needs to be communicated from the get-go.
Be explicit about what you expect from the website, because if it doesn't end up in the contract, it might not happen.
Capacity of your internal team
Is your internal team prepared to take on this project?
"Website projects take a lot of time and energy if you're doing it right," Kelly says.
While the web developers and designers are the experts on building out the site, you are the expert on your services and solutions. Your input is required to build out a strong content strategy that resonates with your personas.
You need to be ready to block out time for your internal members to review and approve content and provide feedback.
The Takeaway
Redesigning a website is never a light lift.
"No matter what type of website redesign you're doing or who you're partnering with, in order to build the best website possible, you should expect to invest time and thought into the process," Kelly says. "Cutting corners only burns you in the end. Making sure you do the upfront work, thinking about time and budget, thinking about the right partner, is so key to success."
Quinn is a writer and copyeditor whose work ranges from journalism to travel writing to inbound marketing content.