Create better experiences with Customer Service, Support, Success and Experience: The Guide
Satisfying and retaining existing customers is an efficient way to scale your business without having to spend resources generating new leads.
Download Now
At New Breed, we operate under the mindset that customers come before the company.
There's a balance to be struck, but understanding how to foster excellent customer relationships can contribute to your organization's growth while utilizing fewer resources. Throughout this guide, we provide insight into how to structure your team and operations to best serve your customers and enable their success.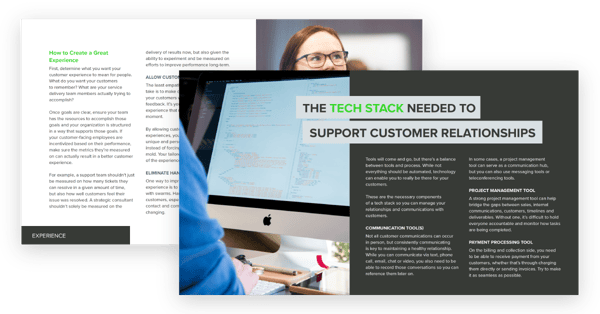 This guide will provide you with:
Steps to deliver phenomenal customer service and support

Best practices for satisfying your customers

How to measure customer satisfaction, success and experience
The tech stack needed to support customer relationships
The roles that make up a customer success team
To get your copy, fill out the form!
"
New Breed is the first agency we've come across that shows a genuine interest in empowering their clients to build a proactive, rather than reactive, marketing organization. Their expertise has enabled us to refine every aspect of our inbound approach, from SEO to Salesforce integration. Most importantly, they're the rare breed of agency capable of helping clients check off that crucial last step in the inbound methodology, 'Delight.'
"