HubSpot:
Annual State of Service in 2022
HubSpot and New Breed's co-promoted annual report delivers proprietary insights for customer teams and service leaders.
Download the Report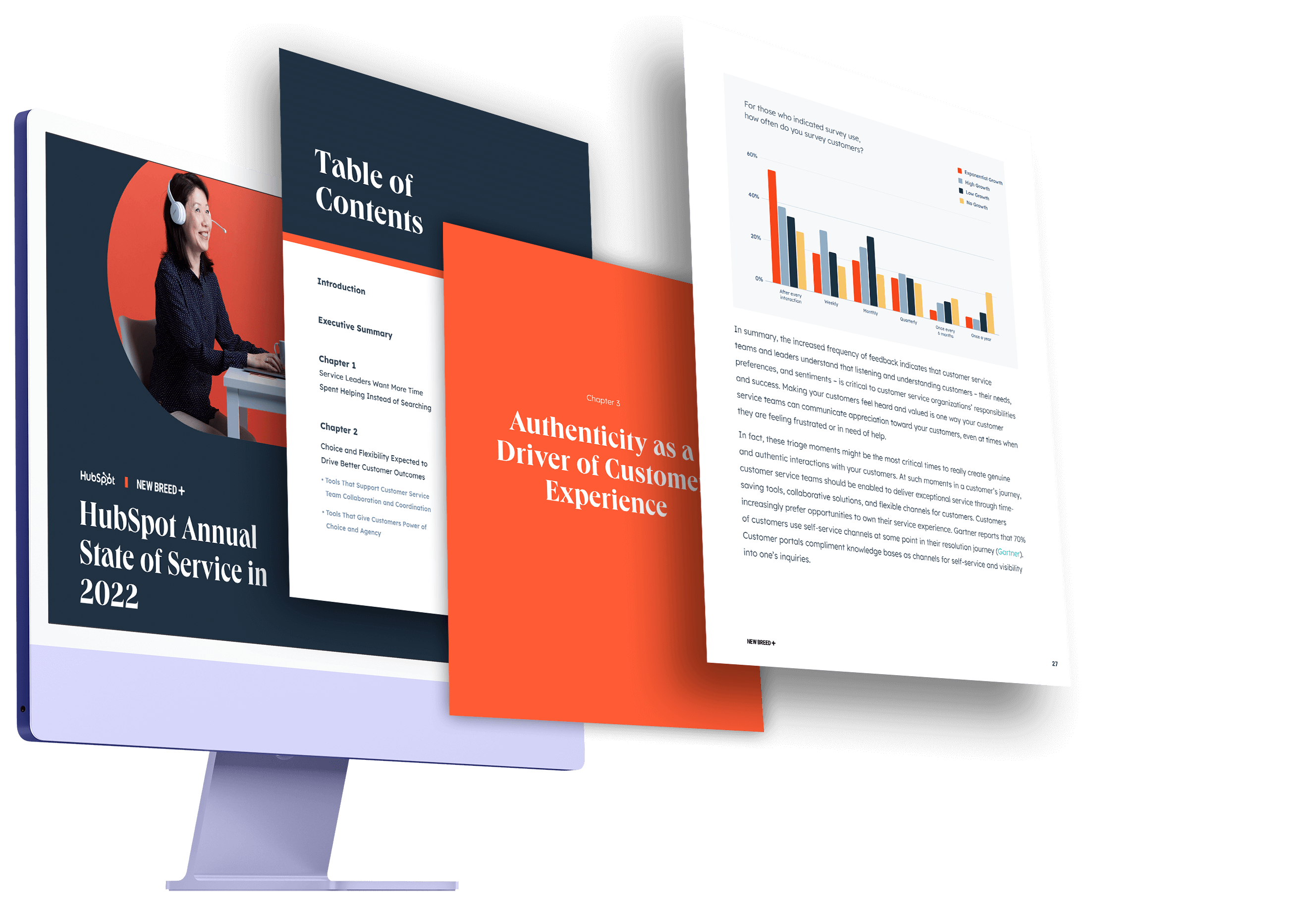 90% of leaders report that customer expectations have increased to an all-time high. That spells a huge opportunity for businesses that can implement the platforms and playbooks to meet rising expectations.
This report answers key questions, like
How will customer expectations continue to evolve in 2022?
What are the biggest risks and opportunities for customer-facing teams?
How are KPIs changing for service leaders?
For access to these and more insights on the state of customer service, get your copy today.