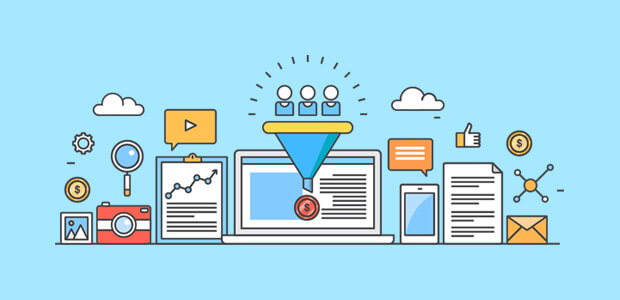 Conversion Rate Optimization (CRO) is a hot new topic circulating the inbound marketing stratosphere. The trick to successful CRO is understanding it's a multifaceted strategy — one that involves more than just website analysis and optimization.

Here are a few things to keep in mind when doing CRO for your website:
1. CRO is More Than Just A/B Testing
A/B testing and multivariate testing can be a powerful tools for CRO, but they don't account for the overarching methodology behind a CRO approach. A/B tests should fit into a larger optimization strategy — one with specific, measurable and attainable goals. Conducting a slew of arbitrary tests in the hopes of inspiring a positive conversion-rate correlation wastes time and resources. A smarter, more focused approach, using a pre-defined timeline, would garner more operative results in a shorter period of time.
2. Check For Statistical Significance
In theory, A/B testing is the perfect low-risk improvement strategy — compare two versions of a web page and wait to see which one performs better (and invest accordingly). You're essentially guaranteed a win because you own both horses in a two-horse race.

The problem with A/B testing has to do with insufficient sample sizes. If you test two versions of a page and base your growth strategy on the outcome, then there's a lot resting on that test's validity. It's important to consider whether your results are demonstrative of a larger trend, i.e. if they account for the behavior of a certain number of subjects over a given period of time. Most websites don't receive enough short-term traffic to reach the baseline sample size required for measuring statistical significance (An A/B test validity calculator can give you a better idea of the approximate sample size and test duration required to achieve a 95 percent significance level). That doesn't mean that A/B testing isn't effective, it simply means that it may not be practical for every situation.
3. Experiment Less, Research More
Rather than making blanket, site-wide changes, target a specific section of your site that's receiving traffic and make a few adjustments to try to improve your conversion results. If a page is already getting visitors, you're likely to have a better sample size to evaluate the effectiveness of new changes. Once you learn what works, you can apply it to other areas of your site.
4. Don't Be Afraid to Make Radical Changes
Focus your CRO experiments on variables that will fundamentally impact the way visitors interact with your site. It may be interesting to know if a green or a blue button is more likely to get clicked. But this psychological/aesthetic knowledge is not likely to give you significant insight into consumer behavior beyond that isolated incidence. In contrast, changing the navigation menu format or options will directly affect the user's journey and experience (and the outcome can inform other conceptual changes).
5. Concentrate on the User
It's easy to get caught up in the data and lose touch with the individual behind the numbers. Remember that you're creating an experience, dictating how someone engages with your website. A well engineered UX can significantly increase your conversion rates. As often as possible, try to put yourself in the shoes of the customer. Some ideas are sound in theory but less so in practice; it's important to deliver both ease and functionality.
Final Thoughts
Remember that the process of conversion rate optimization is never complete. It is a strategic and cyclical approach to increasing the amount of desired outcomes on your website. But when you consider these 5 CRO best practices. you'll be able to reach your goals at a faster pace.
Meryl is a former New Breeder.
Connect with the author