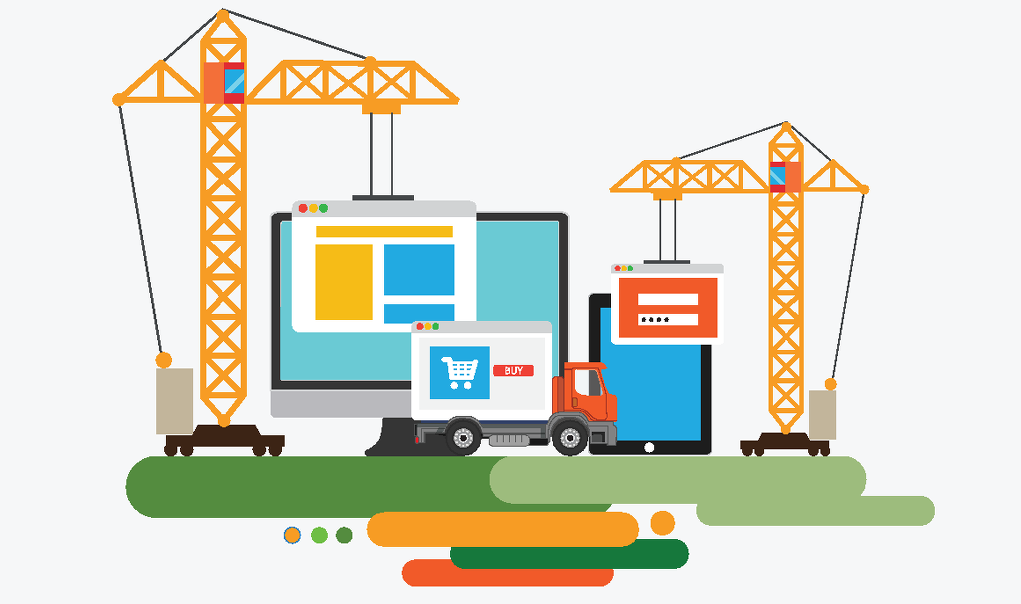 How the heck do you build a HubSpot site in WordPress? Do you even know what you're talking about, New Breed?
Yes! I swear I meant to type that.
Most of our clients come to us because they want a super lead-generation marketing website. And we recommend HubSpot because it's a closed loop, end-to-end solution that lets you track the full customer journey.
But we understand that there are times when you need to use WordPress, like when you have an ecommerce option on your main site (not a subdomain), or if you need to allow member logins on your main site. In these two, common scenarios, you can still do Inbound — harness the full methodology — and have a great site on your primary CMS (WordPress) that works in conjunction with HubSpot.
Here's how.
HubSpot and WordPress: An Excellent Team
If you want to keep your site on WordPress, but get the benefits of HubSpot, here's the split you'll need to focus on.
Use WordPress for:
Site pages
Blogs
Landing pages/thank you pages
Use HubSpot (via embeds/snippets) for:
Analytics (in addition to Google Analytics)
Forms (which adds branching logic and smart fields among other things)
Calls to action (which makes WP smart-capable, among other things)
Email (via the RSS to email feature, which also handles subscription widgets/preferences)
Workflows
Contact database
Benefits of Combining WordPress and HubSpot
If you stay on WordPress, you'll have just one content management system on which to train your staff. All of the content is on the same domain and it's all edited in the same manner, making training and content changes much simpler. Further, you get maximum value SEO when you keep all of your content on one domain. Then, you use HubSpot as a supplemental tool. It's not meant as a replacement or a conflicting option, just a supplement to make things work even better for you, your site and your visitors.
Once you have the official HubSpot plugin for WordPress and are all set up, you're enabled to track all the HS analytics in your WP property. You can see your dashboard right there!
Forms: Now imagine you have a beautiful landing page all set up in WordPress, but because WP doesn't feature a native form tool, you don't have the ability to create smart fields that allow you to get different (and additional) information each time a visitor fills out a form. Generate a form in HubSpot and embed that in your landing page. That allows you to use smart fields, as well as conditional logic to generate form fields based on your visitors' responses.
Calls to action: Calls to action work similarly. Just generate the CTA in HubSpot, and place it wherever you want on your WP site using an embed snippet. Using HS for CTAs makes reporting a breeze, and also provides smart capability, a necessary feature of an excellent Inbound program.
Email: There are also major benefits associated with access to HubSpot's email tool. WordPress doesn't allow for email or a contact database. You can easily add subscription widgets to your site using HubSpot. Plus, HubSpot will use an RSS feed to send out subscription emails, so if you ask people to subscribe to your blog, they'll receive emails with the new content you add. This removes the manual aspect of the process, allowing you to focus on creating even better content and achieving better results.
Another major email advantage is that HubSpot removes liability. Every email you send will be compliant.
Workflows: Using HubSpot for workflows is another way to execute Inbound via a WordPress site. You can trigger workflows in HubSpot that allow for email automation based on user behavior (and so much more).
Contact Database: Last, but not least, your WordPress site can benefit from the use of the HubSpot contact database. WordPress just isn't built for this. It's a unified CMS for content generation and site upkeep, but the contact intelligence needs to happen in HubSpot. And in the case that something (like ecommerce!) is standing in the way of you going full HubSpot, opting for the combination is an excellent way to ensure your marketing and sales teams have access to the best of both worlds.
Sometimes keeping your site on Wordpress just makes sense, but that doesn't mean you need to miss out on the power of HubSpot.
Christopher Mathieu is the Chief Design Officer at New Breed, where he oversees the creative strategy behind every project we produce. His unique ability to combine his fine art background with his technical web expertise has led Chris and his team to produce countless sales-ready websites and inbound marketing...
Connect with the author