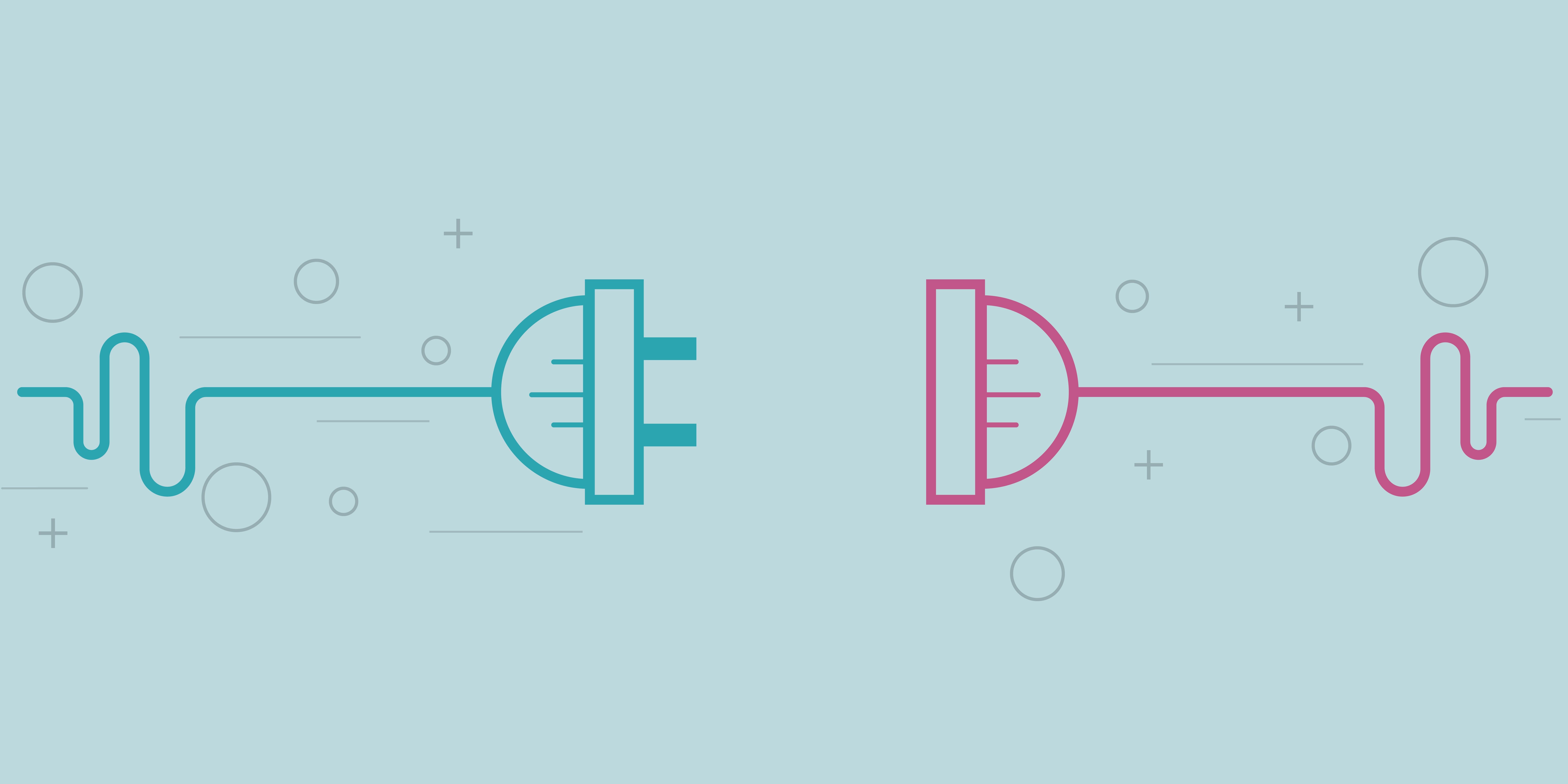 WordPress used to be more thought of as primarily a platform for personal blogs and small websites, but it has risen in popularity for B2B companies.
WordPress is the biggest blogging platform in the world and is now the leading CMS worldwide too.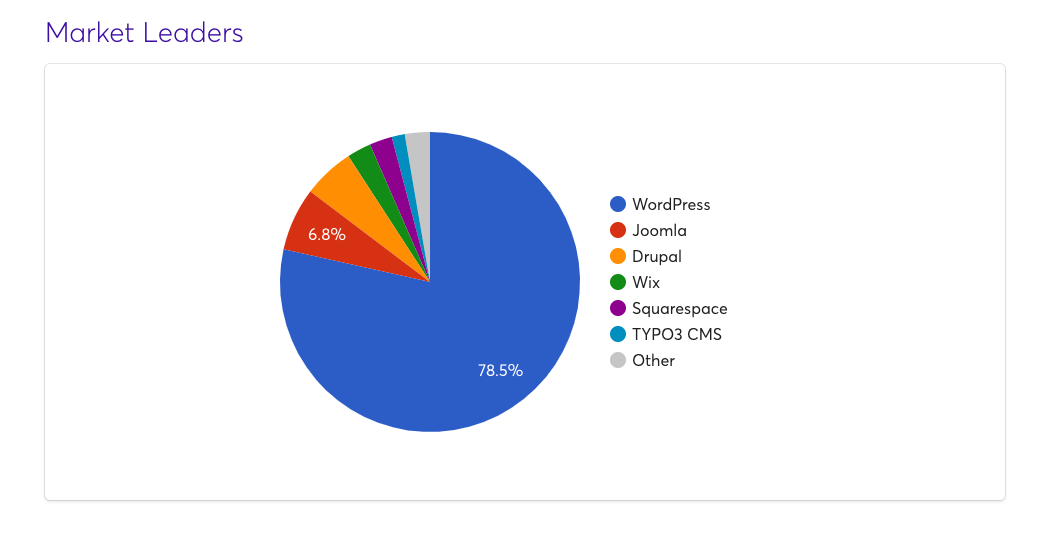 To get the most functionality out of your B2B WordPress site, we recommend using the following plugins:
700,000+ active installations; 4.5 star average rating
Out of the box, Wordpress only has two content types: a page and a post. Those work fine if you just have a blog and standard static pages. But as your site gets more dynamic you might want to include different post types.
For example, if you have a team listing, you might a team member post type to help you categorize team members.
Custom Post Type UI enables the developer to create custom post types for anything they'd like to filter like events or team members.
1+ million active installations; 5 star average rating
Advanced Custom Fields is similar to custom post type, but instead creating unique post types, it allows you to set up specific fields within the post type.
By default, WordPress's pages have three field types: title, url, body copy. This plugin extends that and allows you to break that up into custom content types, similar to how HubSpot's custom module types work.
For example, if you've created a team member post type, you can create different fields within that for team member name, job title, bio, LinkedIn and more.
2+ million active installations; 5 star average rating
Elementor is a page builder plugin. It makes Wordpress's page editor and module construction more visual.
You can drag and drop elements around as you edit them and see what the result will look like without going into a preview mode.
5+ million active installations; 5 star average rating
Yoast is the #1 WordPress SEO plugin that enables you to have more control over your site's SEO.
It enables you to override some of the default settings and set meta descriptions, canonical links and custom title tags. Plus, Yoast gives you a greater insight into how you're addressing your keywords.
For example, Yoast might tell you that you're title is missing the keyword you're targeting and then allow you to change the title tag from the page title to a longer title that includes the keyword.

1+ million active installations; 5 star average rating
When you load a page on a website, it's a series of database queries that then generate the content and build the page. Building the page on the fly every time can lead to a longer page load speed and hurt UX. Instead of loading the page from scratch each time, caching speeds up that process by serving a snapshot of that page instead.
There are a couple big players making caching plugins, but WP Fastest Cache is our favorite. It works really well and has a simple configuration.
1+ million activations; 4.5 star average rating
In addition to increasing your page load speed through caching, you can also minify your code and compress your images.
Autoptimize is a combo plugin that allows you to minify your CSS and JavaScript, convert images to the more efficient WebP format, lazy load images so they don't load until they're in the viewport and more.
If Autoptimize and your caching plugin are configured correctly, you can drastically improve your site speed without touching the code.
70,000+ active installations; 4.5 star average review
The HubSpot plugin brings many of HubSpot's functionalities into your WordPress site. It integrates the form builder into your site, does tracking for you, adds live chat, provides you with access to HubSpot's dashboards and more.
You don't have to be a paid HubSpot user to benefit from this plugin, so if you use HubSpot at all but have WordPress as your main CMS, this plugin greatly helps to bridge that gap. It also now works with WP Engine.
1+ million active installations; 5 star average rating
If you have a managed WordPress host, using a backup and migration plugin isn't as important because your host will probably have similar functionality. If not, a plugin like Duplicator will allow you to back up your entire site, site files and database with ease and deploy them elsewhere. That helps with migrations and restoring your site to a previous version if needed.
5+ million active installations; 4.5 star average rating
If you're using the commenting feature in WordPress, there's a high likelihood you'll get some spammy comments. Akismet looks at comment submissions and detects if they're spam or not.
Instead of just publishing spam comments on your site, this plugin will filter them out.
4+ million active installations; 4.5 star average review
If you're selling directly from your WordPress site, WooCommerce is the leading WordPress eCommerce plug-in.
WooCommerce will help you set up your store, ensure your payments are secure, integrates modular content and commerce blocks across your site and more.
The Takeaway
The value of CMS's like HubSpot's is that they're all in one. You don't need to extend the platform to get what you need out of it.
WordPress's value lies in the fact that it is more bare bones. You can install various plugins to shape it to suit your needs.
This post was originally posted on April 29, 2013.
Christopher Mathieu is the Chief Design Officer at New Breed, where he oversees the creative strategy behind every project we produce. His unique ability to combine his fine art background with his technical web expertise has led Chris and his team to produce countless sales-ready websites and inbound marketing...
Connect with the author