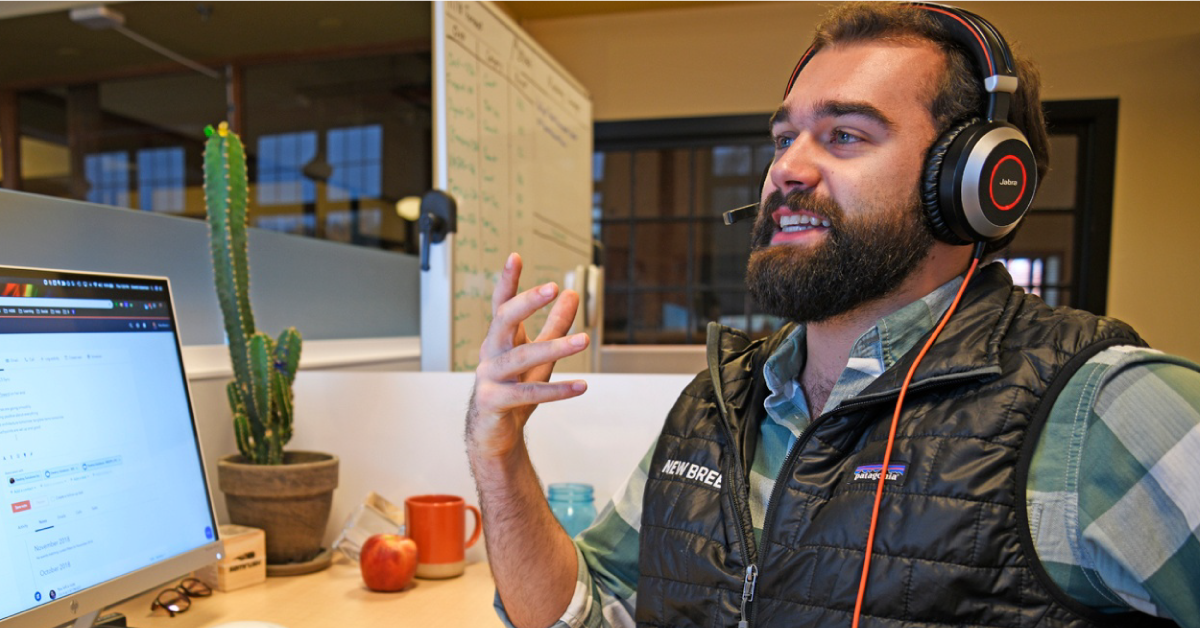 All too often, we see marketers halt their relations with a contact once a deal is closed-won — but your marketing initiatives shouldn't stop there. Client marketing tactics offer a great deal of opportunity to promote upsells and decrease churn. After all, the easiest people to sell to are those who've already purchased from you.
While acquiring new business is important, retaining, delighting and evangelizing your existing customers is critical for achieving sustained growth. By investing a portion of your team's marketing calories into customer delight, you can ensure your customer lifetime value far exceeds the cost of acquisition and that customer referrals lead to new, ideal customers.
To help you kickstart your customer marketing strategy, here are a few valuable tactics for delighting your customers into evangelists.
1. Immersive Virtual Events
Because of the proliferation of both SaaS businesses and remote work, you're probably used to having customers across the globe. The need (and capability) for revenue teams to meet with customers face-to-face to sell or service their product is nearly nonexistent. But we won't be the first to tell you that personal relationships still count.
That doesn't mean you have to spend a huge portion of your marketing or sales budget hosting or sponsoring in-person events. Now and going forward, virtual events offer you a lower-cost opportunity to both engage your prospects and delight your customers.
By hosting immersive events featuring engaging content at a set cadence, your team gains the opportunity to forge valuable, personal connections with clients who may fly under the radar during the regular course of product delivery. Quarterly or annual user group meet-ups and Q&As are great ways for SaaS and other B2B service companies to connect with their clients and encourage knowledge sharing across their user base.
2. Referral Programs
Another way to engage your user base is to enlist them in your marketing and sales process. Referral programs give your customers an option to earn an incentive for sharing their experience with your product or service. And, a well-structured referral program — with clear criteria, easy-to-use marketing materials and a valuable incentive — can allow your customers to shape their own ecosystem.
Your customers will be able to recommend your product or service to other people and, in so doing, bring people with similar pains together to solve them. Through these programs, your customers turn into evangelists, as they bring new, ideal customers into the mix. Inviting your customers to contribute to your company growth trajectory is the very definition of a strong client marketing tactic.
3. Customer Feedback
Your customers can contribute to your growth in more direct ways, as well — through surveys, focus groups and interviews.
Customer feedback programs are designed to help you understand how to better serve and market to your current clients. Taken for their results, they're a surefire way for you to improve your product, your service delivery, your approach to marketing or just about anything else you can think of. But running a strong program can also delight your customers into evangelists.
By themselves, client feedback programs aren't known for sowing delight. It would take a really hilarious or insightful survey question to create an evangelist. However, when your company asks a client for feedback and acknowledges that feedback transparently, reacting to it with a swift, responsible and caring response, the experience tends to stick.
In the same way that feedback mechanisms are a client marketing tool, so too should customer service departments be fashioned. A great experience — even during a complaint — is the best way to delight a customer into an evangelist.
4. Customer Newsletters
There are, of course, more traditional customer marketing tactics that can create delight. Newsletters, for instance, are a great way to nurture leads down the funnel, but they can also be used for keeping in touch with your clients and ensuring your brand remains top of mind.
Customer newsletters give your client base fresh content and information that a prospect wouldn't necessarily be ready to receive. Product releases, company news, educational content and exclusive customer content can help your newsletter so it functions in the same way as your virtual events; it should give your customers something exclusive that actually helps them progress, and they should feel like the experience of engaging with that content is a part of forging a relationship with you. (It is.)
Newsletters aren't all delight. They're meant to get a message across, as well. But the delight component is in the additional value provided: you want to help your customers. They can see that when you reach out. The next tactic will let you take that sentiment a step further.
5. Exclusive Customer Content
Show your customers you value them by providing them with contextually relevant content, tailored exclusively to their pains.
Remember, just because a prospect has converted into a customer doesn't mean that their goals and pain points have vanished; they've simply changed. As you continue to build a relationship with your customers, delight will depend upon your ability to understand and respond to those new pains and goals. The same tailored approach you have for sales enablement content should work here.
Start by mapping your customer journey (not your buyer journey). It should reflect the way your customers' goals grow and evolve through the course of their engagement with your product or service. Once you've identified the points along that journey, ask yourself what your customers need in order to accomplish the key goals you mapped. How do you know they need it?
Your client marketing content should effectively address these evolved needs and desires in order to continue delighting your customers into evangelists. Try offering a product sneak peek or promoting educational content that helps customers better use your product or service in the ways that enable their success.
The Takeaway
The ability to delight your customers isn't just about great product delivery. It's also about sending them help when and where they need it via customer marketing and providing the best possible experiences with your people, your service and your content.
A former art kid with a passion for all things strategic and creative, Liza is on a mission to shake up B2B spaces. When she's not busy launching brands and driving revenue, you can find her chasing down Brooklyn's best food truck (Tacos El Bronco), or cuddled up with her dog to decode Reddit conspiracy theories.