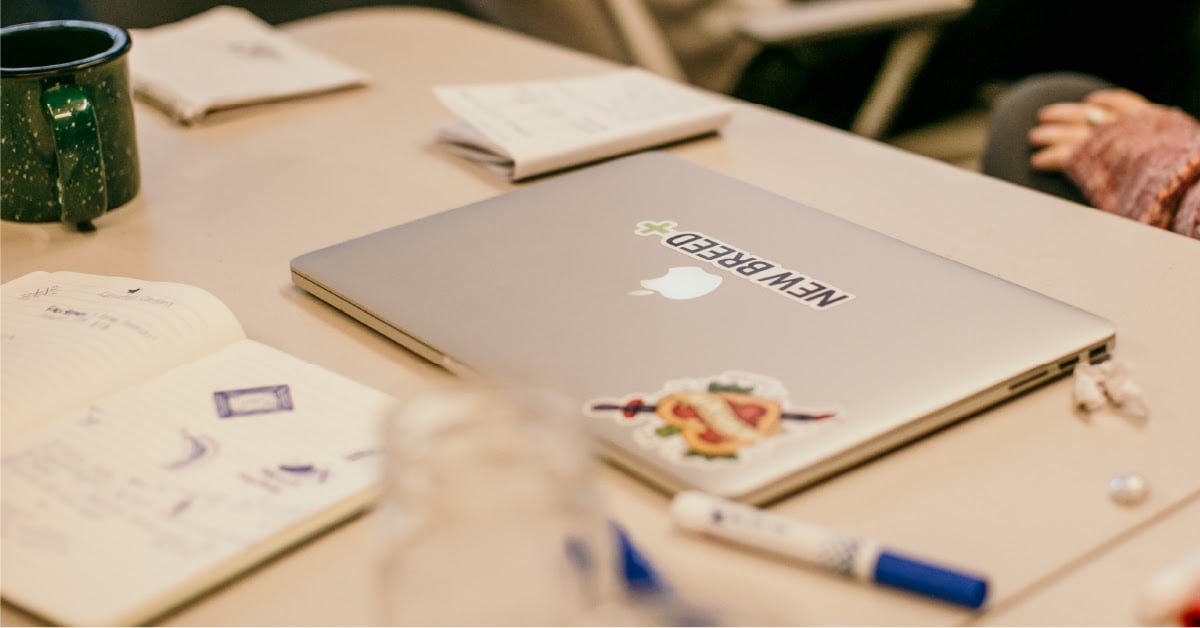 Directly connecting with your potential customers is one of the best ways to educate them about your business and your product or service. While face-to-face interaction is an ideal method of doing so, those opportunities can be few and far between.
Virtual events offer an effective means of real-time engagement with your customers without being a significant strain on resources.
"The educational aspects of an event, the ability to connect with an audience and build relationships are present in both live and virtual events," says Guido Bartolacci, Head of Demand Generation and Growth Strategy. "However, there is a lot less infrastructure needed to run a virtual event in comparison to an in-person event."
That said, treating your virtual events with the same level of strategic planning and promotion you would afford an in-person event is essential to fostering success.
What Is a Virtual Event?
Much like a live event, a virtual event is a gathering of people, just from a computer or online environment. Webinars, virtual conferences and even live tweeting are all examples of ways you can bring your in-person event online or how you may already be integrating virtual events into your strategy.
Whether virtual or in-person, events offer an excellent opportunity for potential customers to engage with your business in real-time.
Webinars enable businesses to present information, host panels with industry experts or host Q&As with attendees. Virtual conferences are more expansive and may feature multiple webinar-style events that attendees can choose between as well as keynote speakers or presentations.
Ultimately, how you differentiate between the various types of virtual events is up to you, but the fundamental aspects remain the same. With that in mind, there are a number of ways you can ensure your virtual event is a success.
Understand Your Goals and Your Audience
Like any tactic you're planning to incorporate into your marketing mix, you have to ensure that virtual events will help you accomplish your business goals.
"Your goals for the event will help dictate who the intended audience is, the topics you cover and even the vendors you invite to participate," Guido says.
Your goals inform much of the planning for a virtual event. Understanding what you want to accomplish will enable you to curate content that is relevant and specific to your audience. For instance, a detailed demonstration of your product isn't going to attract new leads who have never heard of your business.
By knowing your audience and the content that will resonate with them, you can seek out relevant speakers, prepare demonstrations or invite vendors that can offer additional solutions to your attendees.
What you want to achieve through the event will also impact how you communicate about it with your audience.
"Your post-event follow-up is one of, if not the most, critical pieces of the entire event and should be a major consideration when setting your goals for the event," Guido says.
If your objective is to generate new customers, your event follow-up might drive attendees to sign up for an assessment or exploratory call with a sales representative.
Alternatively, if your event was targeted toward existing customers, your post-event actions may be focused on upselling. With that in mind, the goals you set at the outset will inform the content you highlight at your event and the efforts you need to make to pivot attendees toward your desired action after the fact.
Establish the Details of Your Virtual Event
Once you have a firm grip on your goals and your target audience, you can start establishing the finer details of your event. Depending on the type of event you're planning, this can involve identifying and confirming your speakers, panelists and other vendors.
"The really nice aspect of a virtual event is you no longer have to worry about the location or various physical logistics like booth set-ups and print materials," Guido says. "You basically have to pick a date to run your event that works for your speakers and easily aligns with your intended audience."
While physical logistics are limited, virtual events are still dependent on technology. Choosing the right software to host your event will be an important part of the planning process.
At New Breed, we host webinars and other virtual events through Zoom, but there are a number of options you can explore including Crowdcast, Vimeo and GoToMeeting. When choosing software, it's important to consider the following options and your specific needs:
How many attendees and presenters can it support?
Can you break attendees out into separate rooms for smaller sessions?
Are there audience engagement features such as polls, chat rooms, reactions, etc?
Can you record and save your virtual events for future use in your marketing efforts?
Coordinating the necessary technology for your speakers is important as well. Without the affordance of in-person technology support, ensure that your guests have the audio and visual tools necessary to look and sound good during your event.
Promote Your Virtual Event
With the details of your event set, you will want to invest time in mapping out your pre-event promotion. You should look to incorporate email, social media and potentially paid advertising to drive registrations.
A virtual event can integrate into a comprehensive marketing campaign by aligning your content strategy with its topic or subject matter. If you're hosting a webinar on revenue operations, consider publishing relevant or similar content on your blog in the preceding weeks.
Your speakers can also play a big role in promoting your virtual event, so make sure they resonate with your intended audience.
"The speakers are going to be one of the biggest draws you have to your event," Guido says. "If you can get your speakers to promote the event on their own in addition to your marketing, it's a great way to draw in more people."
By cross-promoting with your speakers — or your partners — you gain access to an additional network to which you can market your event.
Provide your speakers with a brief or an outline about your target audience, goals and talking points for the event.
"Even if they're capable of promoting it themselves, the better equipped your speakers than the more in-line their messaging will be with the goals for the conference itself," says Guido.
Perhaps the most popular promotional aspect of an in-person event is the swag. Don't think you have to abandon your promotional apparel, products and materials just because you've decided to host a virtual event.
"You can find ways to send swag to your attendees or participants with a virtual event," Guido says. "It can still be a fundamental piece of your arsenal."
If you're considering using swag to drive participation in your virtual event, make sure you have a delivery process laid out ahead of time. Incorporate the proper fields into your registration form and factor shipping costs into your budget.
The Virtual Conference Floor
We've discussed many of the fundamental aspects of any successful event and how you can bring them into a virtual setting. There's no question though, that virtual events are lacking a conference floor that affords attendees the opportunity to network one-on-one.
"It's much easier to replicate presentations in a virtual-event setting, but the peer-to-peer networking is more difficult," Guido says. "Offering individual networking opportunities is certainly a trend these events are working toward."
While you can't perfectly recreate the conversational environment of a in-person conference, it is possible to integrate networking opportunities into your existing virtual events. If one-to-one networking is vital to your virtual event goals, you can set-up moderated break-out rooms and give attendees timed windows within which they can engage with other attendees or vendors.
The Takeaway
Virtual events are a great way to connect with potential customers, especially when working with limited resources. Without having to worry about physical logistics such as venues or print collateral, you are freed up to focus on content and engaging with your audience.
As technology improves and remote work becomes more of the norm, virtual events can become a regular part of your marketing strategy or become an alternative to more traditional in-person events. That said, understanding your goals and your audience is fundamental for curating events that are relevant to your customers and effective for your business.
Given their flexibility and lack of required resources, it can be simple to execute successful virtual events that help achieve your business goals with a significant return on investment.
Chris is a Brand Marketer at New Breed where he is responsible for crafting design and video assets that support our brand. When he's not behind the camera, he enjoys kayaking and tending to his sourdough starter.