Damotech is the largest rack safety solutions specialist in North America. Their team of experts and engineers partners with companies across the continent to keep warehouses and employees safe through products and services that help inspect, maintain, monitor and repair pallet racking systems.
Their Challenge
When Damotech came to New Breed, their website was outdated. They're a cutting-edge company, and their products are expertly designed. Even their physical offices were modern and well-designed, but their website didn't align with the rest of the brand.
Damotech knew that their small marketing team didn't have the bandwidth to bring their marketing strategy into the 21st century on their own. So, they began looking for a partner to help execute a full-funnel demand generation strategy following the inbound methodology. They turned to New Breed to assist in setting up an inbound foundation, starting with their website, and execute on it long-term.
In order to develop a website that reflects their innovative company and serves their lead generation needs, we helped them with a HubSpot implementation. Now, Damotech has an all-in-one solution for their CMS, marketing, sales and service needs.
Their previous website hadn't been updated in some time and wasn't driving conversions that contributed to the company's bottom line. Additionally, Damotech had a tight turnaround time for launching an updated site. They were initially considering purchasing a pre-made templated site in order to accommodate their need for speed and post-launch editability. However, after consulting with New Breed, they agreed that a custom site would better fulfill their needs.
The goal was not just to create a website that reflected modern aesthetic and functionality best practices but to create a website that is best in class for their industry and embodies their commitment to excellence.
Our Solution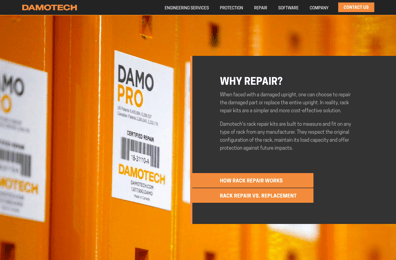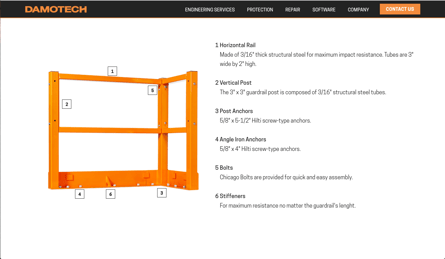 In order to develop a website that differentiated Damotech from their competitors, New Breed and Damotech worked together to create a website in the HubSpot CMS that was visually-enticing, user-friendly and a lead-generation machine. Because Damotech is headquartered in Quebec, Canada, the website needed to be available in both French and English. Additionally, Damotech's marketing team needed full-featured control after the site was complete.
Damotech provided insight from their design expertise and their president even took some of the pictures that appear across the site. New Breed utilized our design and development skills to build a site that met their needs and was comprised of customizable modules that allowed the Damotech team to change the site's design page-to-page without touching the source code.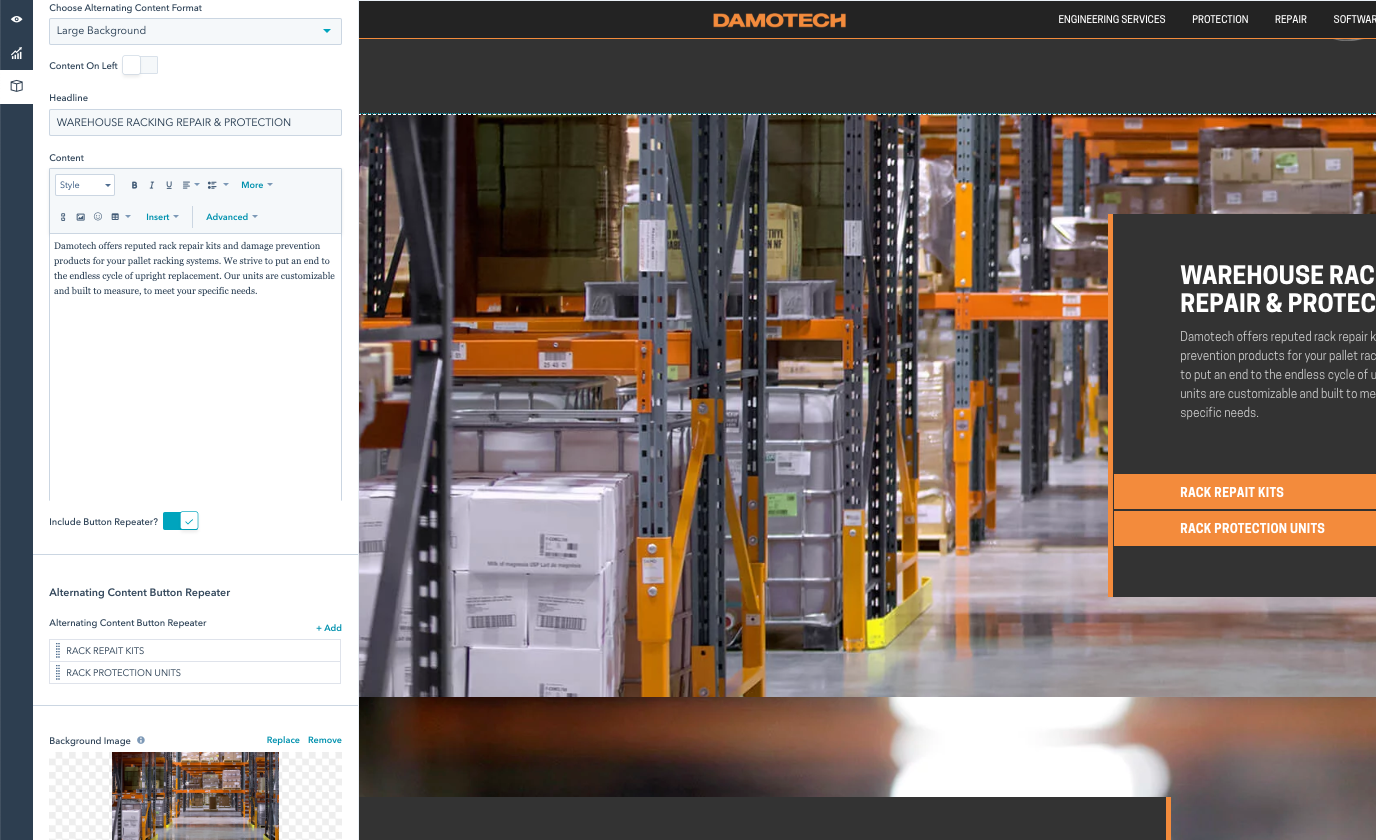 The finished website had the functionality of a commercial template but was customized to the needs of Damotech and their buyers. We used HubSpot's page translation feature to set up the bilingual site. The site also used HubSpot blogs, HubDB, landing pages, CTAs and forms to attract and convert leads across the website.
The Results and Impact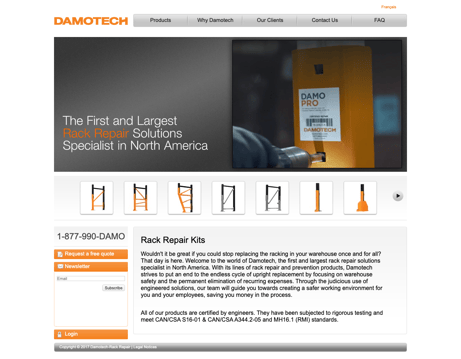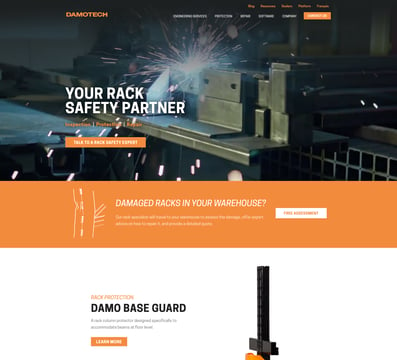 Old Homepage vs. New Homepage
Prior to working with New Breed, Damotech relied primarily on referrals and outbound methods for business. With the implementation of HubSpot and the launch of their new website, they were able to start generating leads — and customers — through inbound methods.
Their new site launched in February 2019, and its performance has exceeded New Breed's and Damotech's goals. By the end of August 2019, Damotech was 348% to their year-to-date goal for attracting visitors and 2,310% to their year-to-date lead generation goal.

The new website saw:
231.21% increase in total sessions
224.70% increase in new visitors
48.20% increase in homepage page views
52,400% increase in contact-us page views and 510.02% increase in time on page (contact us was their sitewide CTA before and after the redesign.)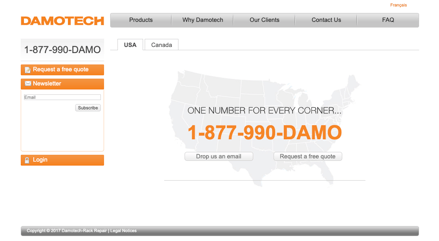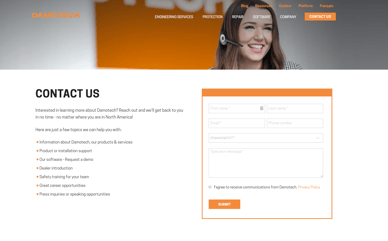 Old Contact Us Page vs. New Contact Us Page
The new website also acted as a catalyst for Damotech's inbound efforts. Since the site launched, Damotech saw a 6,532% increase in the average number of new contacts from online sources they generated each month.

Of their total new contacts,
30.83% came from organic search
11.63% came from direct traffic
5.23% came from paid search
2.52% came from referrals
Additionally, in the first four months after the site's release, Damotech generated 228.57% more customers from online sources than they had in the four months preceding the launch.
You can explore the full website here and see more examples of New Breed's design capabilities in our web portfolio.
Quinn is a writer and copyeditor whose work ranges from journalism to travel writing to inbound marketing content.