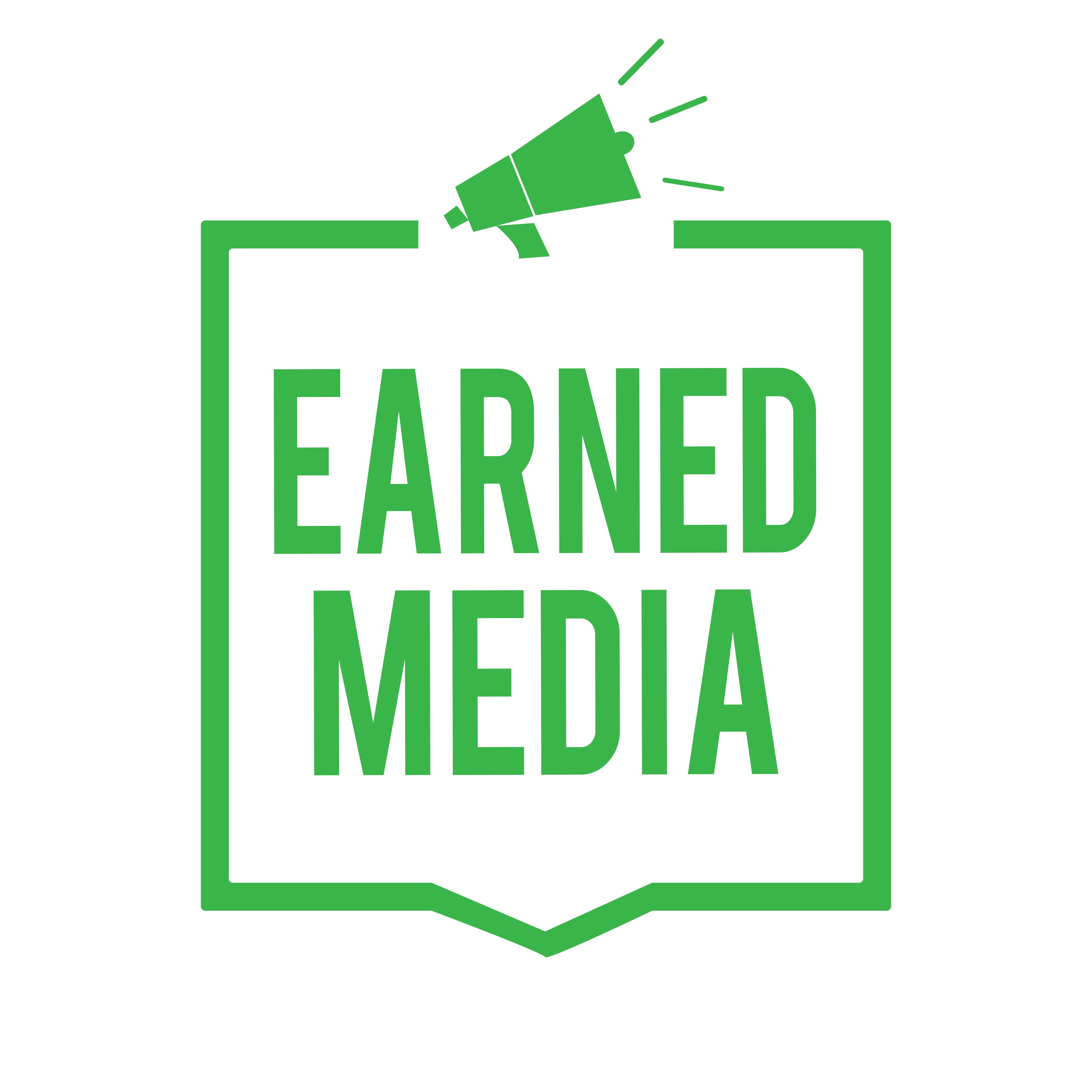 Earned media is the most trustworthy form of marketing content because it's not self-promotional. As its name implies, you have to earn the attention, which means someone outside of your company has to believe you're worthy of recognition.
But how do you get earned media? For most marketers, the first thing that comes to mind is a press release. But for that press release to garner the attention you seek, it has to be about something worthy of recognition. In that regard, press releases aren't so much an earned media tactic as they are a way of promoting earned media tactics.
"Everything you're doing is behind the scenes trying to provide the experience that creates the earned media content," New Breed's Client Experience Lead Karin Krisher says. "What do you do as a company every day that creates the product experience or brand experience that will lead people to desire to talk about you?"
Here are eight things your company can do to earn recognition.
1. Develop a Strong Brand
Brand recognition is an essential part of tying earned media back to your company. If publications are writing about you and people are talking about you, but that earned media seems disconnected from the rest of your brand, you won't benefit much from the extra attention.
Everything you do to garner earned media falls under the umbrella of being visible. Aligning your tactics with your brand will help create a sense of cohesion between your various efforts. Make sure your communications follow brand guidelines and center any activities aimed at gaining attention in your company values.
2. Participate in Industry Events
People within your company are experts at what they do: leverage that!
In-person industry events provide an opportunity to not only engage in face-to-face communications with prospects and clients but to also share your knowledge and thought leadership.
As your employees give talks about what they do and what they've learned, they'll garner earned media in the form of social media mentions and references to the information they shared. If their talks made a lasting impression, they could even be included in roundup posts and cited for years to come.
3. Do Something Impactful
"Understanding where you have the opportunity to make an impact and then doing it is a way to get recognition," Karin says.
If you have a product or service that stands out — it disrupts your field and makes life better for your customers — that can result in earned media. You can also focus on other areas of your business and get recognized for your company culture, charitable practices or community involvement.
Regardless of how you're looking to make an impact, focus on the quality of work you're doing.
4. Live in the Moment
If you want to earn positive attention for the work your company does, you need to know what's happening in the industry as a whole.
"It's really important that you stay up to date, whether that means you are taking in feedback and then adapting your product to that feedback or you're responding to some anticipated market need because you have your finger on the pulse of that market," Karin says. "If you want any earned media, I don't think there's room for you to be behind the ball."
5. Optimize for Organic Traffic
"Your blog isn't [earned media] and the actual content you put on it yourself isn't [earned media], the actual traffic itself technically is," Karin says.
While organic traffic is different from more traditional forms of earned media, like press coverage and reviews, it's still attention your company earns.
According to HubSpot, "If you write a blog post — a form of owned media — and conduct keyword research on this blog post to optimize it for Google Search, your blue linked result shown on Google's search engine results page (SERP) is an "earned" ranking. This makes the traffic you get from people who click on this result earned media attention." So, while SEO isn't earned media, it is a tactic to gain earned media.
6. Provide an Experience Worth Sharing
Go out of your way to provide best-in-class customer service or create content that puts a smile on your audience's face. Do things publicly that incentivize people to talk about you.
People typically only go out of their way to talk about companies that made them really happy or really angry. To gain positive earned media, think about how you can make a positive change for your customers, prospects and audience members.
7. Apply for Relevant Industry Awards
"Similar to reviews, [winning awards] is the culmination of being awesome. But it is a tactic. You have to do some work for it," Karin says.
There are a variety of awards that companies can apply for recognition in areas like your expertise within the industry, your work environment, your company's growth and more. Winning those awards garners your company media attention and gives prospects another reason to choose you over your competitors.
8. Conduct Research
Whether you're a marketer, a journalist or a person trying to make informed decisions, everyone needs reliable data. Conducting original research is a way for your company to provide value to a large number of people while gaining publicity.
Your company might need to spend time and resources making people aware of your research initially, but according to Karin, once it's out there, "it's going to be cited. It's going to earn traffic over time."
The Takeaway
There's a difference between having a dedicated PR arm and incorporating earned media into everything your company does. Having resources dedicated to conducting outreach and promoting your company to outside sources can make getting earned media easier. However, it will never be as effective as operating in a way that's worthy of recognition.
"People think [earned media] is a narrow topic, but I think it's the opposite," Karin says. "Pretty much anything that's not paid or owned is earned, so you can pretty much go any direction with it."
Earned media varies from media attention and inclusion in roundup posts to customer reviews and mentions by influencers to anything else that involves a party outside your company producing content about your business.
With so many forms, earned media is not one size fits all, and there's no single best form for every company.
"You have to know what your audience is talking about and excited about," Karin says.
Quinn is a writer and copyeditor whose work ranges from journalism to travel writing to inbound marketing content.