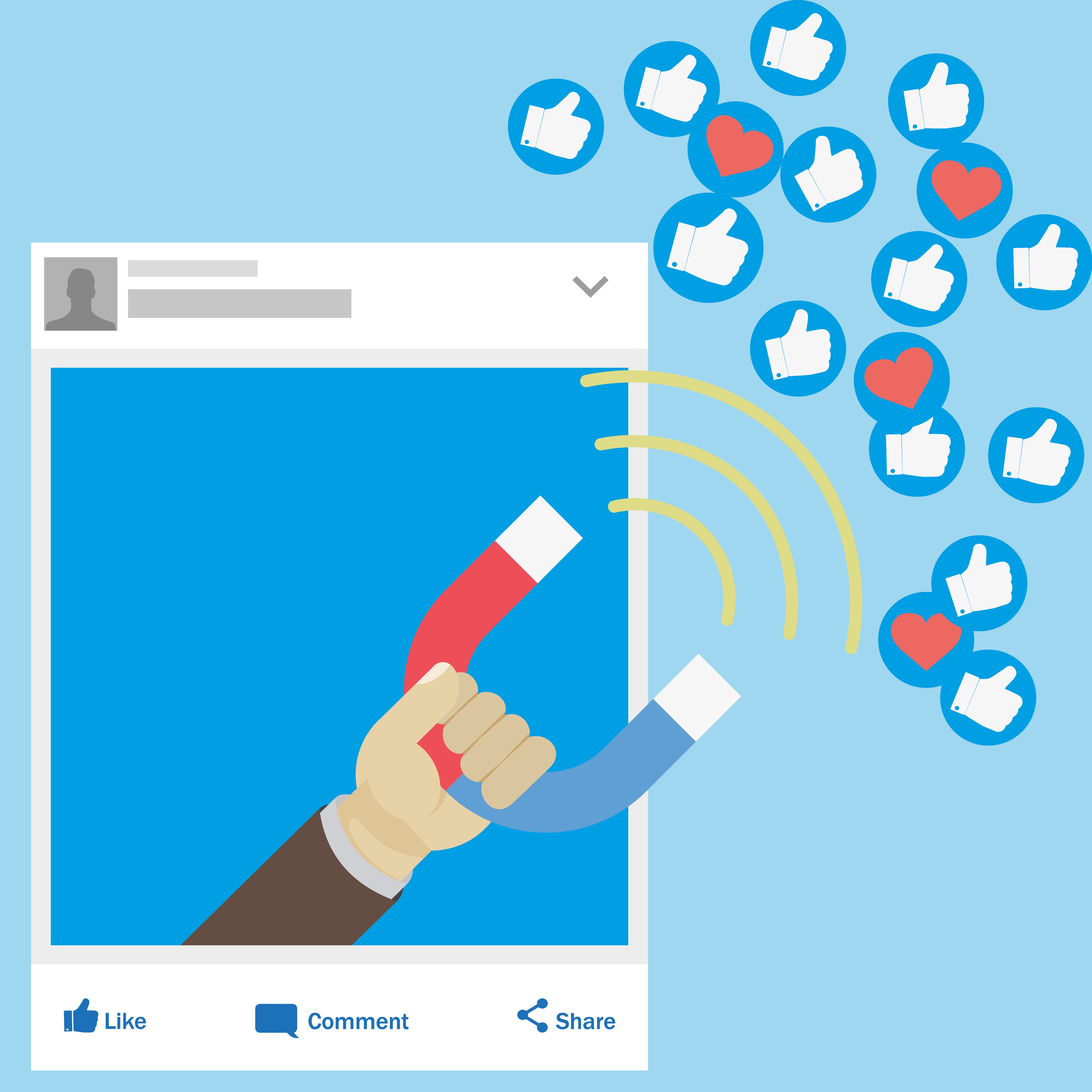 Facebook Lead Ads allow you to serve gated content to a target audience and collect information in an efficient and secure way. Like website-based gated content offers, lead ads offer value in exchange for certain information (name, business, contact info, etc.), but they differ from gated web content in a few key ways.
Advanced Audience Targeting
First, serving gated content on Facebook allows you to expand your reach beyond your existing marketing channels. Facebook represents a massive, far-reaching and diverse data source. Its users span continents, cultures and demographics — and Facebook's advanced data collecting and filtering capabilities allow marketers to define the parameters of their target audience.
Autofill Form Options
Our phones have become one of the primary ways we connect, share and access information. Today, most people expect to be able to view and browse web content seamlessly from their smartphones — but logistically, this has made it more difficult for businesses who are looking to inspire greater engagement and collect information from leads via mobile. Form fields have historically deterred greater engagement from leads who are accessing sites via their mobile device. After all, clicking into separate text boxes and manually inputting information from a mobile phone can quickly become a hassle. Furthermore, the likelihood of a lead submitting a form with typographical errors is significantly greater when they're using a mobile device (especially when you factor in autocorrect).
When a user clicks, Facebook Lead Ads will autofill the appropriate form fields with their contact information, increasing the likelihood that they'll follow through with the offer and ensuring greater accuracy of data collected. Leads are still given the option to edit their information before submitting it, so privacy is maintained without sacrificing ease and efficiency.
Setting Up Lead Ads
The best way to collect information via Facebook Lead Ads is to sync them with your business's CRM solution. Hubspot's CRM directly integrates with Facebook, allowing users to set up lead ads from within their own HubSpot portal. Syncing lead ads with your CRM will allow you to collect and view information in real time, so you can quickly respond to leads and make changes to ad offers when necessary.
Facebook allows you to dictate what form fields a given lead ad will request and what content you'll offer, and lets you define the scope of your target audience. The plethora of data Facebook collects from its users enables you to be as specific as you want in your targeting efforts. For any lead ad, you can build your target audience by demographic filters (education, financial standing, life events, political affiliations, relationships), interests (business, entertainment, fitness, sports, hobbies, technology) and behaviors (anniversary, B2B, consumer classification, digital activities, purchase behavior, travel, job role, etc.). Not only does this let you target specific buyer personas, but it also provides a way for you to gain greater insight into those personas. What ads and offers do they respond to? What audience engages most with an offer? Evaluating how different target audiences respond can help inform your lead ad strategy (and overall marketing strategy) moving forward.
Though Facebook Lead Ads never lead away from the Facebook site, they do generate an inline thank you message and provide a link to your website as a CTA following form submission.
Best Practices
As with all gated content offers, it's important to make sure that the value offered is proportionate to the value requested in the form. Even with autofill options in place, asking for a large amount of information in exchange for a one-page e-book creates a sense of incongruity that can start a relationship off on the wrong foot.
Like other digital marketing campaigns, Facebook Lead Ads allow you the flexibility to conduct A/B testing. You can serve the same ad to different sets of audiences and measure their subsequent engagement to determine which offers resonate with each audience. Conversely, you could serve different lead ads to the same audience to determine which offer gets the highest response. The nature of A/B testing dictates that you should run each ad for a set period of time and focus on manipulating only one variable at a time to get the most accurate insight into cause/effect. If you've never run Facebook Lead Ads, it's best to start with a smaller budget ($500 or less) and run ads for a fixed interval of somewhere between two and four weeks. Social advertising is similar to display network advertising in that a small budget can go a long way — a budget of $500 over a four-week period should — at the very least — provide you an adequate sample size from which to draw insight.
Amanda is a former New Breeder.
Connect with the author