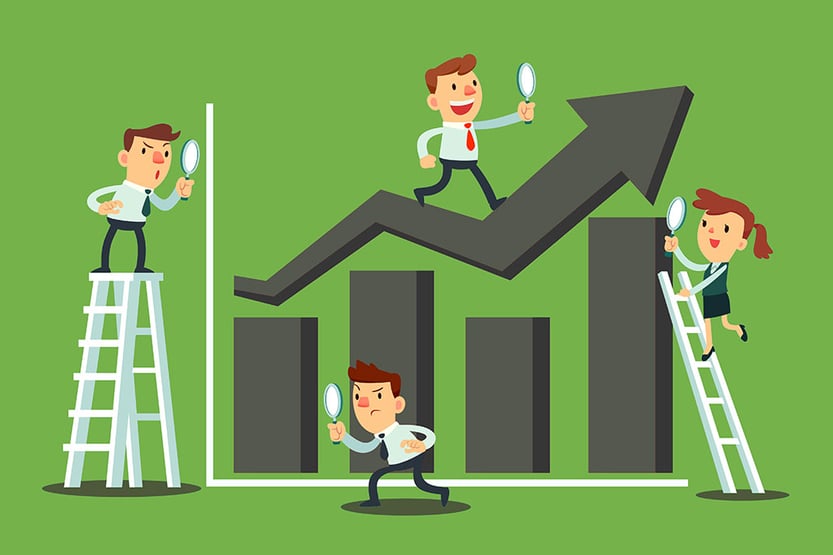 We won't beat around the bush. Successful inbound marketing strategies take a lot of time and effort. Even for the largest teams. From that perspective, inbound marketing might not seem feasible for your small marketing team to take on.
The good news is inbound strategies won't cost all that much. The bad news is the amount of time needed to execute them well can make that small investment feel much higher. So, how do you get the most inbound value with a small team?
It's all about quick wins. And we've got a few inbound strategies to get you started.
General Strategy
When large teams plan their inbound strategy, they can develop different levels of activity and a timeline to accomplish them. Certain initiatives might take a whole quarter, a month, or some might be finished within the week. But with a small team, you need to focus on what you can do today. Identify small scale, large impact tasks and coordinate your team members' time toward those activities.
However, developing a strategy and sticking to it is often the hardest part for a small team. It's impossible to plan for the future when you're constantly caught up in the day to day. But it's extremely important to devote a portion of your free time to strategy. And don't worry, we're here to point you in the right direction.

Content Strategy
OK, so you don't have content that was created with inbound best practices in mind. But you do have content somewhere — product information, press releases, etc. With a small team, you can take that content and turn it into helpful, educational pieces for your prospects. In other words, top of the funnel blog content!
Once you have a few posts under your belt, it's time to move further down the funnel. Consolidate blog posts into a premium content offer around a similar topic. Then, use that PCO as a conversion point on your website to drive lead generation. For a small team, your content strategy should be all about repurposing content for quick wins.
Social Media Strategy
For the biggest impact with social media, strictly focus on publishing the new conversion points you've developed. Don't try to take on all social media channels at once. Start with one channel and test things out there. Find what times are the most popular for posting. Figure out what style of content works well. Armed with that info, you can pump out quick win after quick win.
But you have to keep something in mind. Without an underlying social media strategy linked with new asset creation, it will be hard to get ahead. Building out a long-term social strategy, where you're not just posting day to day, is a tough feat for a small team to accomplish. After testing the waters of social media on your own, it might be time to consider hiring a new team member or outsourcing that work to a marketing partner.
SEO Strategy
Even with a small team, you can make great strides toward search engine optimization. For quick wins, look a foot ahead and set micro goals. Use free tools to identify optimization opportunities (keyword research) and fix errors on your site (technical SEO). We've put together a short list below.
Analytics Strategy
Recently, there's been a focus on reporting and how to move forward strategically using insight. If you don't have a data analyst on your team, or someone who is focused on looking back, it will be hard to move forward.
Information is everything. You can accomplish a lot daily, but proving what you've accomplished over time involves analysis and iteration. For this one, we unfortunately don't have a quick win. However, a new team member, an integrated growth stack, or an outsourced marketing partner are all great options to consider for your analytics needs.
Tiny but Mighty
Your team members are likely jacks of all trades. Identify the skills they have in order to build your quick wins AND inbound strategies around them. Make time in your day to think about propelling your team further.
Small teams typically don't think about analysis and iteration. They have a number on their head. They can't take a step back and assess. Lift your team above the rest and start your inbound success.
Adam is a Senior Web Strategist at New Breed with a focus on inbound best practices, conversion rate optimization and web strategy.