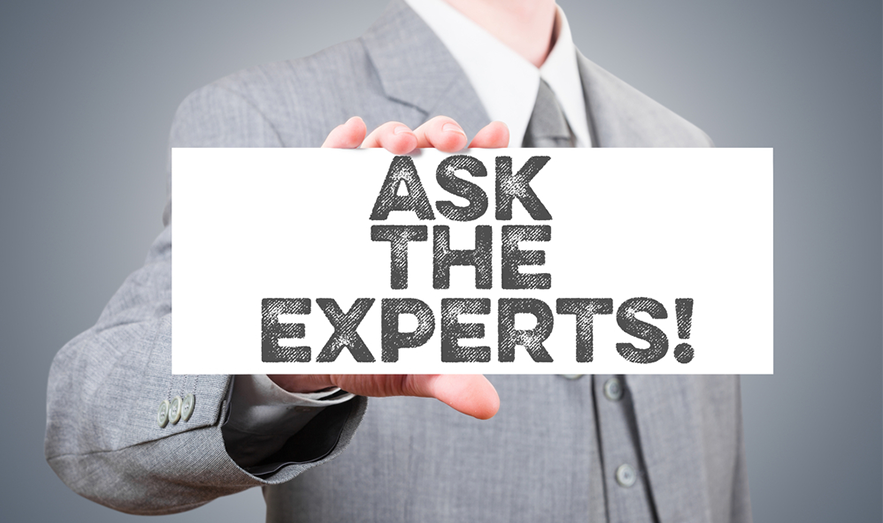 Successful pipeline marketing strategies will of course vary across industries, product types and annual contract values (among other factors). However, for software-as-a-service companies there are several common SaaS marketing and lead generation strategies that have proven effective time and again. To get to the core of this, we asked 13 seasoned SaaS marketing professionals about their favorite lead tactics or strategies:
Meet our panel of SaaS marketing experts: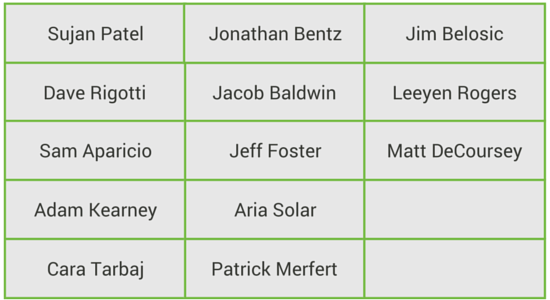 1. Sujan Patel
My favorite lead generation strategy for a SaaS company is actually a few things combined. It includes:
Create microtools, e-books or white papers for informational or ancillary keywords around your product. Use this tool/content to collect emails addresses or get social shares. At When I Work we've built Excel templates that we give away for free. In 2014, it drove over 2500 new trials. My friends over at Filament.io created Flare and a few other social media tools to introduce the concept of Filament's engagement analytics software. They now have 1000 users to announce the launch of their new software.
Build network effect into the product. E-commerce sites ask you to share after you make a purchase. Think of this as the same thing - just for SaaS. Use it specifically during the signup or purchase process right after the "aha" moment. It's always best to use this tactic when the user is at an emotional high.
Email drip campaign. Onboarding is key to a SaaS businesses, yet users usually fall off throughout this process. I recommend setting up a email marketing drip campaign to resell the value proposition, re-educate and offer incentives for users to come back. For my personal campaigns, I go as far as creating a 12-month drip campaign. Frequency depends on the trial length but it typically goes: Day 1, 4, 7, 14, 21, 30 & 45 days. Then every two weeks after that.
Sujan Patel has twelve years of experience in digital marketing and is the vice president of marketing at When I Work. He is also an avid blogger and writes for Forbes, Inc., The Wall Street Journal and Entrepreneur. In his spare time he created ContentMarketer.io, a tool to help automate and scale content marketing, and co-authored the Growth Hacking e-book 100 Days of Growth. You can find him on Twitter @sujanpatel.
2. Dave Rigotti
Do pipeline marketing to optimize the entire marketing funnel, especially revenue.
As the head of marketing for a fast growing enterprise-SaaS startup, I spend a lot of energy managing funnel growth. However, I balance that volume with quality to maximize the most important marketing metric: revenue. This is what pipeline marketing is all about and why we abandoned lead generation... this decision has been the key factor in our growth.
Once we started doing pipeline marketing, we found live chat to be an incredibly effective channel. Since site visitors are actively engaging with us, they tend to be highly qualified leads.
If you were to rank all lead generation activities we do every month, live chat would be at the bottom in terms of quantity of leads generated and for the significant amount of energy to operate. However, it's near the top in terms of revenue.
We found live chats contribute upwards of 25 percent of our new monthly revenue each month, which makes it the third most effective sales channel in terms of revenue. A big factor is the 50 percent higher lead-to-opportunity conversion compared to other leads.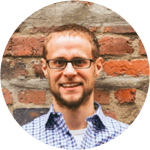 Dave Rigotti is the head of pipeline marketing at Bizible, a marketing attribution solution for B2B/SaaS companies. He is also the co-founder of PipelineMarketer.com. Previously he worked at Microsoft on Bing. You can find him on Twitter @drigotti.
3. Sam Aparicio
Product Integrations: Work with complimentary SaaS products and build a relationship with partner companies to help both of you grow. Generate high-affinity qualified web traffic referred from the marketing programs and web assets of your company's partner. Pick an integration with an organization that would be most willing to promote the integration and would be most incentivized to open up their ecosystem to you.
Lead Nurturing. Most people nurture through marketing automation, curated content sharing and phone calls. You have to think more about creating opportunities for touch points and discovering more about your leads. Look at implementing workflows for whitepaper downloads, expired trials and CTAs for "stay in touch" and for "are you happy/would you refer?" for customers.
Sam Aparicio is the co-founder & CEO of Ringio, a CRM integrated telephony platform. Sam is particularly interested in Cloud Communications, the SMB market, self-service models and SaaS/on-demand business delivery. You can find him on Twitter @samaparicio.
4. Adam Kearney
When it comes to online lead generation, the key is diversification. There's no magic bullet that meets all needs. SEO, SEM, content marketing, blogging, advertising, sales development and more–these are all parts of a healthy marketing ecosystem.
By diversifying your efforts and ensuring you have a broad approach to lead generation, you don't become too reliant on any one tactic. That's especially important when things change as quickly as they do in today's world. What's more, by diversifying you free up the necessary space to try out wild and novel ideas and, more importantly, to fail at them without hurting your overall goals.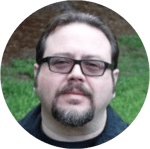 Adam Kearney is the VP of marketing at MemberClicks. He's obsessed with the intersection between brand and data that marketing inhabits. When he's not thinking about that, he likes to write, to travel and to argue over the merits of a good bourbon. You can find him on Twitter @AdamKearney.
5. Cara Tarbaj
e-books: This is the most cost­-effective strategy I've included, yet also the most valuable to your clients. e-books are a great way to get a niche market educated on something that is relevant to your product or business. Brainstorm and figure out what your buyer personas or existing customers would like to learn about. Ask your social media fans and followers what they'd like to learn about or even ask your email list!
Ads + Landing Pages: Ads and landing pages are an effective combination for lead generation. Google AdWords can get a little costly for SaaS companies, but it depends on the keywords you use. It's definitely a strategy that's worth looking into. A well­-executed Google AdWords campaign targeted to the correct audience with an optimized landing page can be a winning combination to score qualified leads for your SaaS company. I feel so strongly about utilizing this combination that I've written a couple e-books on how beneficial they can be for certain industries.
Meetups: This is my favorite tactic of the three. I work for an online marketing startup, and we recently started hosting meetups at our office on the first Friday of every month. There's really no prerequisites, other than having an interest in tech. We've been able to meet a lot of cool people in the tech industry this way and have even found some developers to work for us! All you have to do is provide some activities, food and beverages. Make your meetup official by posting it on meetup.com.
Cara Tarbaj is a digital marketer at Wishpond. As a member of a growth team at a SaaS startup, she spends her time determining how to leverage content marketing to generate leads for their business. You can find her on Twitter @caratarbaj.
6. Jonathan Bentz
When I first started at Netrepid, our website had failed to generate a lead as far back as anyone could remember. After two years and over $2 million in new business opportunities generated by our website, I've found the following three methods to be most effective for us at generating leads online:
Search Engine Optimization: We've tested many different methods for generating leads, but search engines are still the biggest driver of leads for our business. Keeping an eye on our rankings for the long tail and high volume keywords, but primarily focusing on creating good content to acquire the right traffic will turn into qualified leads that are in the purchasing stage of their buyer's journey.
Direct Traffic: In our scenario, a large volume of direct traffic has been generated by merging websites of businesses we have acquired over the past couple years into our site. In those cases, redirection has been key to introducing customers and former clients of the old companies to our name and our brand. The trust they had in those older brands has led to new business opportunities for us. Additionally, we have generated several opportunities and multiple thousands of dollars in recurring monthly revenue through the redirection of those sites and the leads generated by direct traffic from those sources.
Industry-Relevant Referring Sites: In our niche of the tech sector, there are a lot of web portals with service provider directories. We have found our listings in these service provider directories to be effective at lead generation for businesses of all sizes, but especially for generating revenue from small business clients. In theory, the small businesses likely trust the industry-relevant portal because of its high quality editorial. If they trust the editorial, then they can also trust the companies listed in the service directory as qualified.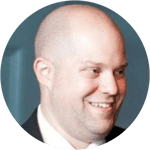 Jonathan Bentz is Netrepid's marketing manager. His online marketing expertise has been featured in BtoB Magazine, CIO, E-Commerce Times and SEO Chat and he frequently serves as a guest on podcasts and radio talk shows. You can find him on Twitter @jonathanbentz.
7. Jacob Baldwin
The consumer's benefit of the SaaS model lies in the fact that the user of the product/service never has to download or install any programs to use the service since it's on the web (mobile app counterparts are a different story). They simply pay the fee, and they have instant access.

There are essentially four primary vehicles for lead generation in the SaaS model:

Free Trial: The free trial is an amazing tool. It should accomplish the goal of getting users to try your product/service because they can do it for free. Most free trials are bound by some time dimension: "Gain instant access to the Enterprise-level product for 30 days, no credit card information required." The idea is once they use the tool, they will realize the benefit, become a PQL and (if your price point is in line with expectation), congratulations, you've just scored yourself a customer.

Freemium: The freemium model is a twist on the free trial. While the free trial allows unbridled access to the system, the freemium model offers limited access to the entire suite of tools. This iteration of lead generation assumes that for the general population, upgrading to a paid subscription is necessary to maximize the business value that the tool brings to the table. Generally, some core piece of functionality that really delivers massive benefits is not included in the free plan. Instead, it acts as an incentive to upgrade to a paid subscription.

Request a Quote/More Info: Some people have done their research and know that you're a potential vendor, but are just putting something out to bid, so they're simply requesting a price quote from you. Give them what they want, but in a way that maximizes the value your particular solution brings to the table (such as a side-by-side comparison of key performance metrics for your solution vs. your closest competitors). We're in a very consumer-driven world. If you don't give them what they want, someone else will be happy to fill the void.

Content Marketing: This has been a hot topic for some time now and yet many companies still haven't executed successful content marketing strategies. Ideally, you'll have your audience segmented into the different markets you serve and mapped along their buyer's journey (or your marketing funnel). You should know the pain points at the top of the funnel:
What pieces of information are customers looking for when they first start the "problem discovery" phase of their journey?
What information are they looking for when they're demoing products? You should be there at every step of the way.
Write blog posts that talk about some of their most prominent pain points and reference a whitepaper you've written if they want to dive deep. But, remember, there has to be some exchange to get the "best" pieces. Perhaps it's just an email or maybe it's company name, email and first name. This depends on what you need to properly build out your marketing contact database, but choose wisely—you'll use these fields to segment your database down the road for niche marketing efforts.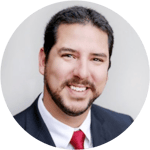 Jacob Baldwin is the global manager of Digital Marketing at Emerson Climate Technologies. Over the past several years, he has been recognized as an emerging expert in the field of digital marketing, speaking at multiple national industry conferences and contributing to numerous notable industry publications. You can find him on Twitter @jacobaldwin.
8. Jeff Foster
Influencer marketing is currently providing huge returns for businesses. The latest survey shows that marketers are making $6.50 for every dollar they spend. Given the large margins of most SaaS businesses, there's an opportunity to see very impressive returns.
Many SaaS entrepreneurs make the mistake of targeting influencers that speak about purely about software. This is rarely the right approach. If you're selling a CRM, engage with influencers that write about sales. If you're selling an HR product, find the one hundred people that are most important in that area.
Influencers can drive engagement and generate leads, but they can also help to increase conversion rates. Include quotes from influencers in your sales copy and ask them to participate in webinars and other marketing activities.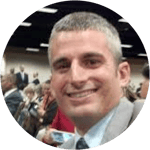 Jeff Foster is co-founder and CEO at Tomoson, the influencer marketplace. The platform allows bloggers and social media influencers to get paid for posting sponsored content, and lets businesses connect with targeted, niche audiences. You can find him on Twitter @webbizjeff.
9. Patrick Merfert
One of the most effective and efficient ways at generating leads for a SaaS startup is by focusing on content development and inbound marketing. Blogging regularly on topics that are relevant to your audience should be a high priority to gain organic traffic and, ultimately, leads over time.
You should seek to share each piece of content multiple times on the social channels that are most applicable to your audience. Additionally, it's important to have lead capture technology and a marketing automation platform in place, to this end I'm a big fan of HubSpot.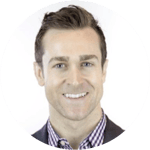 Patrick is passionate about disruptive technology and is currently the director of marketing at 9Lenses. Prior to 9Lenses, Patrick spent time as a venture capitalist and as a management consultant. In his spare time, Patrick enjoys attending tech events, exploring the outdoors, and traveling internationally. You can find him on Twitter @patmerf.
10. Jim Belosic
I recommend starting with a beta period that's invite-only access, so you build a loyal core group of customers. You can then take those people and ask them to recommend your product to their friends and ideally they'd recommend good potential users.
From day one, you should be collecting email addresses everywhere you can—your site, your blog, your content. Every person that tries your product is a lead, even if they don't become a user right away. You may still offer a feature in the future that is of value to them. In this instance, an email can make them active again.
The last thing I'd recommend is having a strong content marketing strategy. If you're able to position yourself as an expert in that industry, when people need your product they'll think of you first because you've positioned yourself and your company as someone who knows what they're doing.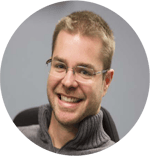 Jim Belosic is the CEO of ShortStack.com a software that businesses use to build social media marketing campaigns. You can find him on Twitter @shortstackjim.
11. Aria Solar
The main way I use social media to increase brand loyalty is as by using it as a valuable source of information to our followers. Content on social media needs to have educational value to readers and it needs to be information they can use in growing and improving their company. It should spark ideas, conversation and even arguments. In doing this, your audience will not only trust you more, but they will have a reason to keep coming back.
For B2B marketers, LinkedIn and Twitter have the highest traction in terms of customer engagement—it's where your audience lives during the workday. Posting content here, as well as commenting, sharing and starting conversations with other people is a great way to get your content read and shared. Social media has helped us retain customers over other channels because it allows your customer base to interact with you on their own terms.
When using the phone, you may not be catching them at opportune times. However, you can guarantee that on social media, your reader is reading what they want to read, when they want to read it—meaning that your content has a much higher likelihood to resonate with them and you'll actually be heard.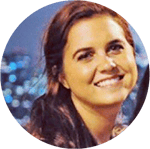 Aria is the inbound marketing coordinator for UrbanBound. She joined Chicago's booming startup scene immediately upon graduation from Saint Xavier University with degrees in business administration and art & design—and she's hooked. She's excited to grow into her career and see what the wonderful world of startups has in store for her. You can find her on Twitter @ariasolar.
12. Leeyen Rogers
Startups should approach online lead generation with a multi-faceting mindset, focusing on SEO. You must expect that your users will be doing their research before committing to your product, so you need to make information accessible, clear and concise. Potential users should be able to quickly skim over materials about your product, gather your selling points and see how you compare to your competitors.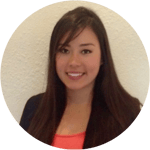 Leeyen Rogers is the VP of marketing at Jotform. You can find her on Twitter @leeyenrogers.
13. Matt DeCoursey
As the owner of SaaS startup, I've tried quite a few different approaches to lead generation. Adwords provided a feel of immediate results, however it came with a somewhat unaffordable invoice. For local marketing and more outbound approaches, we used easily accessible tools like Google Maps, Angie's List and other directory products in order to try and gain direct contact with businesses.
This approach didn't yield the best overall results, but it did yield some results. The best form of marketing that we have found is publishing blog content on our website. This has allowed us to reach a "long-tail" segment of customers who search for solutions that aren't commonly sought.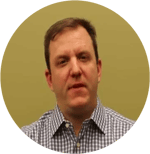 Matt DeCoursey is the president and founder of GigaBook, located in Overland Park, Kansas. The company provides cloud based appointment software to small and medium sized businesses.
Our 13 SaaS marketing experts provided essential tips to building your own lead generation strategy. Your lead generation efforts can also be supplemented by a powerful demand geneartion program. Download our Essential Guide to Demand Generation to start incorporating a well-rounded approach to your SaaS growth:
Matthew Buckley is a former New Breeder.
Connect with the author