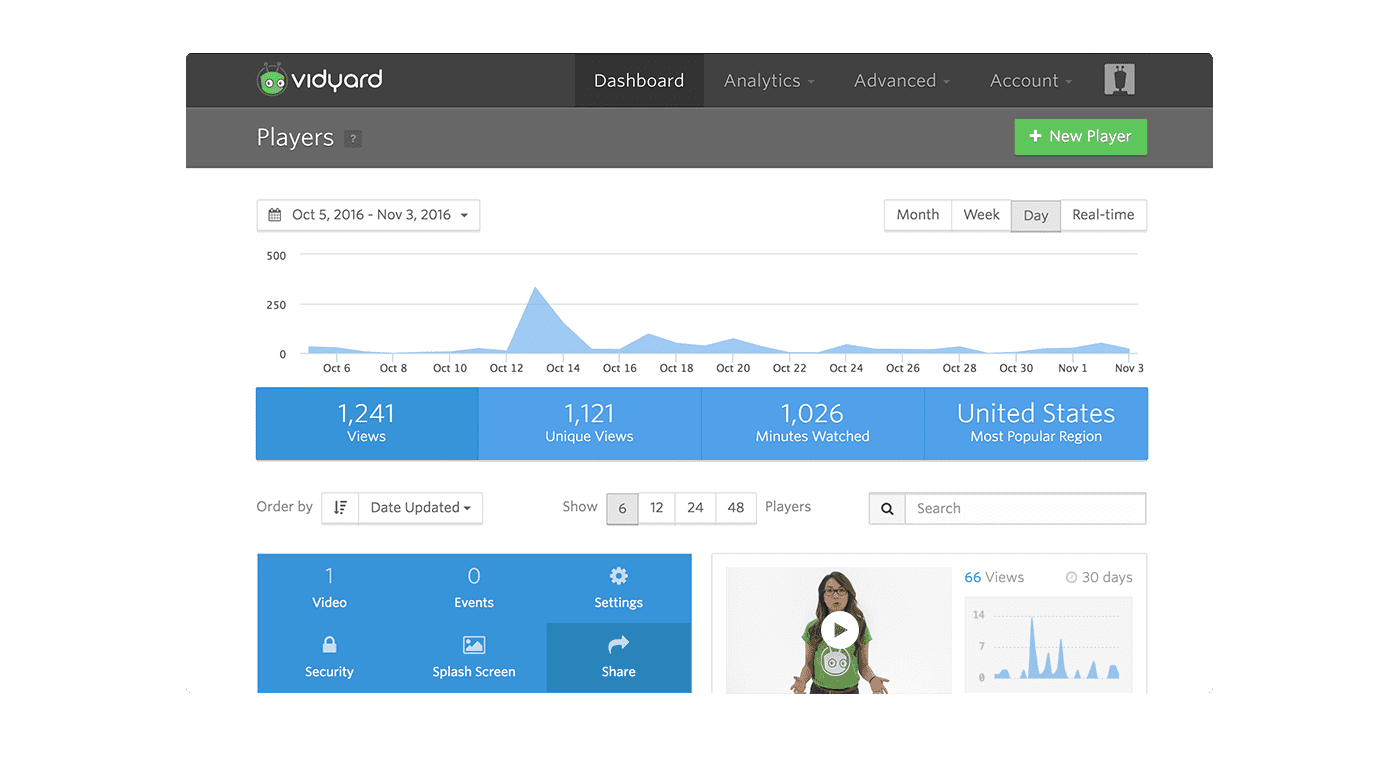 It's no secret that personalized content resonates most with B2B prospects, and nothing gets more personalized than a custom video message sent directly from a sales or marketing professional. With 81 percent of businesses now using video as a marketing tool, it's clear that video is becoming the new sweetheart for inbound content delivery.
As marketers ourselves, we at New Breed believe strongly in the power of video. In this modern market, it's an increasingly popular medium for engaging with leads and boosting conversions — so we've been working to weave more video content into our sales and marketing strategy. That's why we're so pleased to announce that New Breed is now partnered with the video marketing and sales software, Vidyard.
Vidyard: An Introduction
More than just a video hosting and management platform, Vidyard offers comprehensive video solutions for marketing, sales and service. It enables users to:
Customize videos with personalization tokens
Insert CTAs and conversion points in videos
Record screen-grab videos
Capture and analyze data on video engagement
... and much more! With Vidyard, users can move beyond traditional video content to create an engaging, dynamic and interactive experience for leads, customers and coworkers — because video content is essential for an effective sales and marketing strategy.


You already know how much New Breed loves HubSpot, so it should come as no surprise that our new favorite video platform integrates with HubSpot as well. This makes it super easy to embed all video content into a HubSpot website and offer an exceptional experience for prospects as they interact with your brand. Better yet, when a prospect converts on a CTA contained in video, it's mapped to your existing HubSpot CRM and analytics tools for seamless reporting and valuable insights.

Vidyard can also be used as a service hub, both internally for coworkers and externally for customers. Rather than clunky correspondence over a series of emails, addressing customer concerns and walking through solutions becomes much more effective and efficient with the Vidyard platform. Offering integrations with certain ticketing softwares, Vidyard can help with troubleshooting, onboarding and continued technical support throughout your company.
New Breed's sales representatives have been using Vidyard's GoVideo screen recording tool for personalized video outreach — and we've been seeing fantastic results. In just the first 30 days of implementing the tool for sales outreach, we experienced an 80 percent open rate!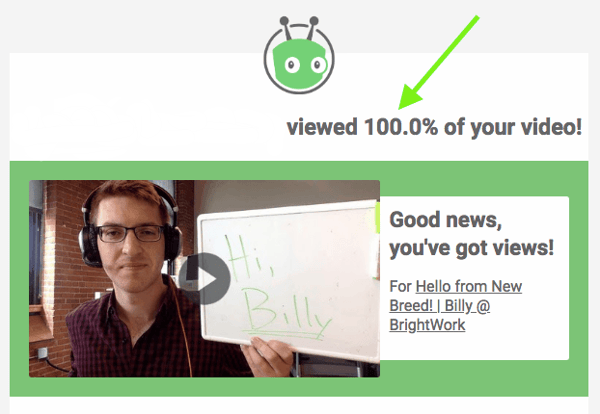 A Partnership for Collaborative Marketing Success
Moving forward, New Breed is excited to start selling Vidyard alongside HubSpot as part of our tech stack bundle. We'll be working with Vidyard to co-produce content that conveys the power of using video for marketing and sales — because the people have spoken, and 85 percent of them say they want to see more video from brands in 2018.
Given our significant success with the Vidyard platform, we believe that video should become a staple of inbound marketing strategy and execution, so we'll begin recommending content strategy for video as well. Our goal, first and foremost, is to always do more to help our clients succeed, and we're certain that the Vidyard platform will be a key driver in achieving that goal.

Whether it's used as a marketing boost, a sales enablement tool or a customer support hub, Vidyard offers a unique opportunity for connecting with prospects and adding a genuine personal touch to marketing and sales outreach. Without a doubt, the possibilities of video are endless. Ultimately, we hope that leveraging the Vidyard platform will enable New Breed and our clients to continue marching to the beat of helpful, holistic and contextually relevant — the core of inbound marketing — for maximum success and continued growth.
When used successfully, video can help you boost conversion rates at each stage of the buyer's journey by offering a more engaging and emotional way to attract, educate, convince and convert. Read (and watch!) our Ultimate Video Guide to Generating Demand with Video to learn all the steps to effectively use video to supplement your demand generation strategy.
Elizabeth is a former New Breeder.