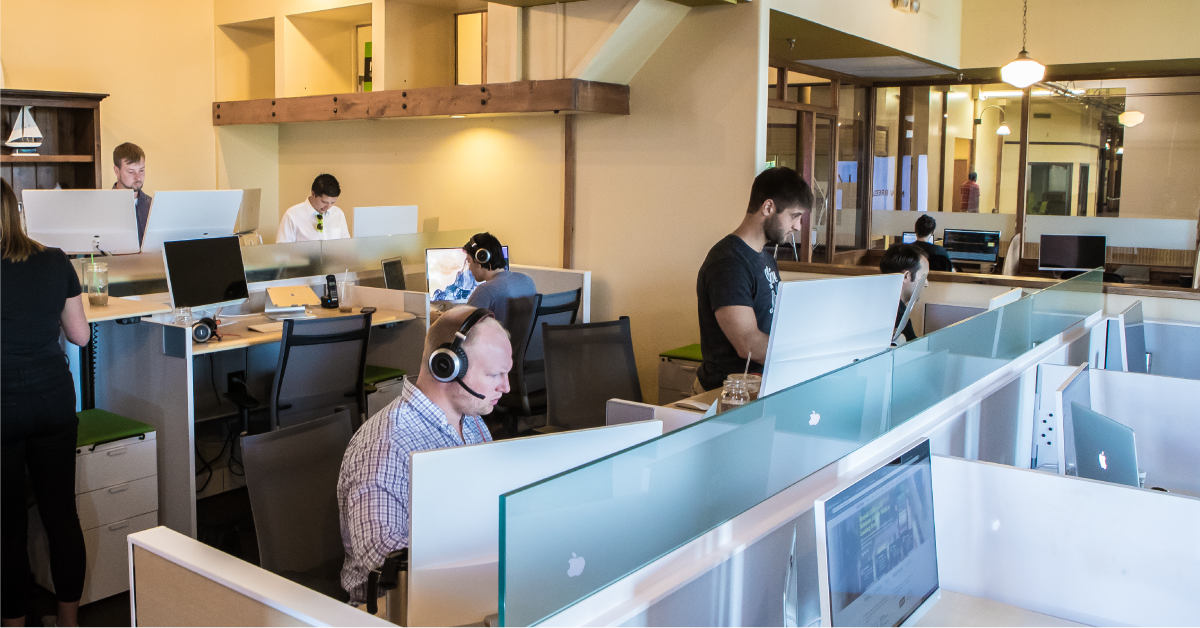 When thinking about purchasing software to make sales teams more efficient, a common mistake companies make is failing to take into account how resistant to change and new technology sales reps can be. So, when you're thinking about tools to enable your team, you need to be able to show how it's going to add value to each individual rep. If you can't answer that question, it's very unlikely that the tool will actually help your team — or even be adopted in the first place.
When putting together your sales tech stack, you shouldn't try to get a ton of different tools that are best in class at solving individual needs, but rather focus on high-impact areas of your sales process where you have the best opportunity to enable your team and free up their day.
Instead of giving them another tool to log into, make their lives easier. Look for tools that fit nicely into their day-to-day.
What are the critical areas in the sales process that can help promote efficiency? Where are reps spending the majority of their time?
Prospecting
Prospecting tools can make it easier for sales teams to gain visibility into their contact database and identify good-fit leads who aren't being pursued. Additionally, for teams that supplement their inbound efforts with ABM or outbound strategies, prospecting tools can enable sales reps to quickly find good-fit prospects and easily import them into your CRM.
If your prospecting tools don't integrate directly with your CRM and have the ability to auto-import contacts, then your reps will still have to manually enter all the information they've discovered and the tool isn't actually saving them that much time.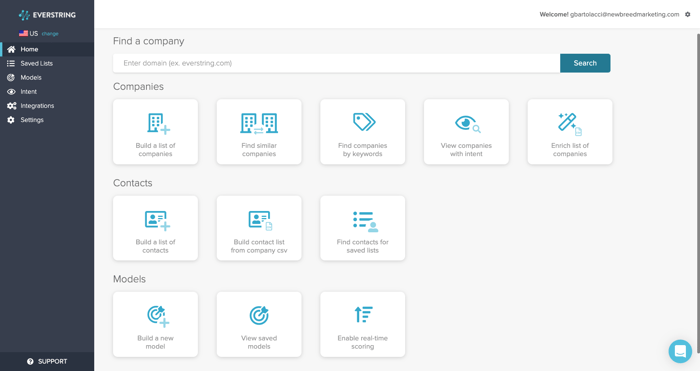 Our recommended prospecting tools are:
Zoominfo: ZoomInfo is one of the biggest players in the space so they have some of the best, most in-depth data across all industries and locations. They also integrate with a large number of CRMs and other sales tools.
EverString: EverString is like a smaller version of ZoomInfo. Where ZoomInfo is a global company, EverString's dataset covers a limited number of geographic regions. They have really high-quality in-depth data for the U.S., UK, Canada and Australia, so if those are your target markets, they're a great choice for you to look into.
Linkedin Sales Navigator: One of the best features of LinkedIn Sales Navigator is their trigger notifications for when people switch jobs or companies get funding, which can enable sales reps to reach out at exactly the right time. Additionally, their enterprise tier enables you to auto-import contacts into Salesforce, which can save a lot of time if that's your CRM.
Enrichment
A lot of reps spend a significant amount of time updating fields and properties for the companies and contacts they're reaching out to as they learn more about them. Auto-enrichment software can help reduce the time they spend on that manual data entry and free them up to spend more time actually connecting with prospects.
Our recommended enrichment software are:
Clearbit: Clearbit auto-enriches contact records every time a rep pulls it up, posing the least possible amount of friction for reps. Additionally, when someone is filling out a form on your website, if Clearbit knows the information about them, it'll autofill the fields creating a better prospect experience and giving the same, if not more information, to the rep.
Everstring: In EverString, you can set up periodic enrichment of your database, so managers don't have to manually tell the tool to make updates. Additionally, since it's a strong prospecting tool too, reps can log into a single tool for both those functions.
Sales Enablement
Sales enablement is a broad category of software that helps sales reps with outreach, pipeline creation and opportunity progression. These tools can help reps save time by automating manual tasks, keep reps organized and provide visibility into how prospects are engaging with their outreach.
To identify sales enablement software that can improve your team's efficiency, look into what they're currently spending a lot of time doing and where their time isn't leading to proportional results. For example, if your team is only communicating with a small number of prospects but spending most of their day on outreach, you could look into software with sequences and templates to improve outreach speed and volume so reps can reach more people in less time and be able to focus more on the strategy behind their outreach as opposed to just composing the messages.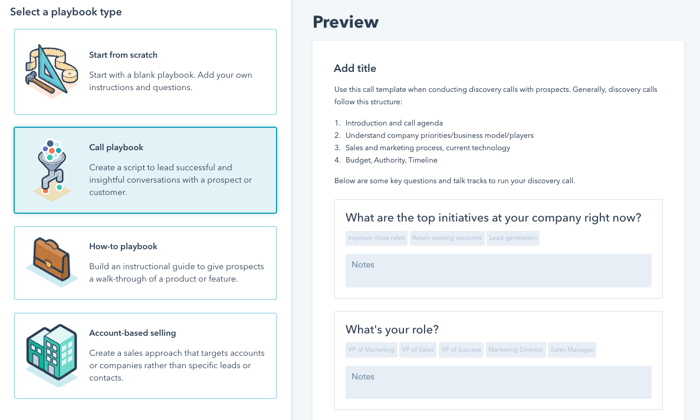 When it comes to sales enablement software, it's very easy to get an individual tool for every feature you want. However, that's often not what's best for your sales reps. Instead, it's better to choose just a few tools that can help in multiple ways like:
HubSpot Sales Hub: HubSpot Sales Hub has a wide variety of sales enablement features including playbooks, meeting links, tasks, calling, video, live chat and quoting tools. Additionally, it's built into a central CRM, giving reps access to all of a contacts' past activity and history with your company. The fact that it is the same platform as the CRM is a benefit within itself too because reps can do outreach and deal management without having to go into another tool.
Outreach.io: Outreach.io has many of the same features that HubSpot has, plus it can also help with direct mail and has automation powered by machine learning. However it will need to be integrated with a CRM, so it can pose some friction there.
Reporting and Visibility
Outside of having automation and software that help them do their work quicker, the other way reps can become more efficient is being able to see for themselves what is slowing them down in their sales process.
Having sales analytics reporting on things like their sales cycle, how they're progressing people from one deal stage to another and their conversion rates can give reps visibility about where they specifically are inefficient. When your reps have more of an understanding of what's going on from the data perspective, they can course-correct on their own.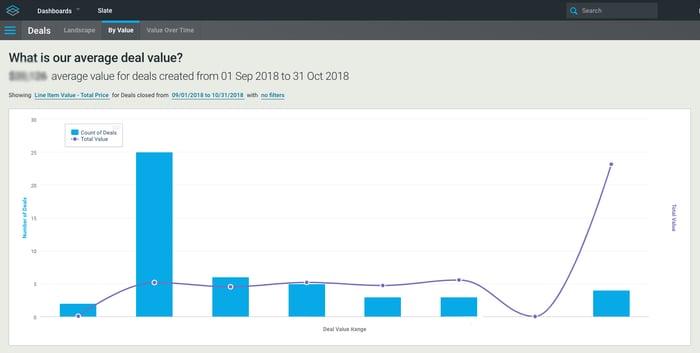 Our recommended sales analytics tools are:
HubSpot Reporting: Reporting is part of the HubSpot Sales Hub, and the level of insight you can have depends on the tier of Sales Hub you have. For enterprise users, you get full visibility into sales cycles, forecasting, push rates, average deal sizes and more. The fact that this data is all accessible in a platform your team is already working in is also beneficial.
Salesforce: Salesforce is a classic reporting resource for teams that use it as a CRM. However, it really enables sales managers to have visibility they can share with the team as opposed to allowing reps to pull custom reports for themselves.
InsightSquared: InsightSquared connects with your CRM to provide a high level of reporting visibility in a super visual way. It also explains what each report is showing to help the viewer how to read and reflect on the report.
The Takeaway
Every minute a sales rep does not spend on conversations and strategy for prospects is time they're not actively progressing opportunities or closing deals.
The right tools in place to automate manual or repetitive tasks can allow the reps to focus on closing more deals or bigger deals rather than spending time on lower impact activities like data management.
So without sales software increasing their efficiency, you're not getting the highest potential output from your sales team.
This post was originally published October 1, 2014.
Beth is a Senior Manager of Revenue Operations at New Breed and specializes in optimizing how processes and platforms support revenue growth.