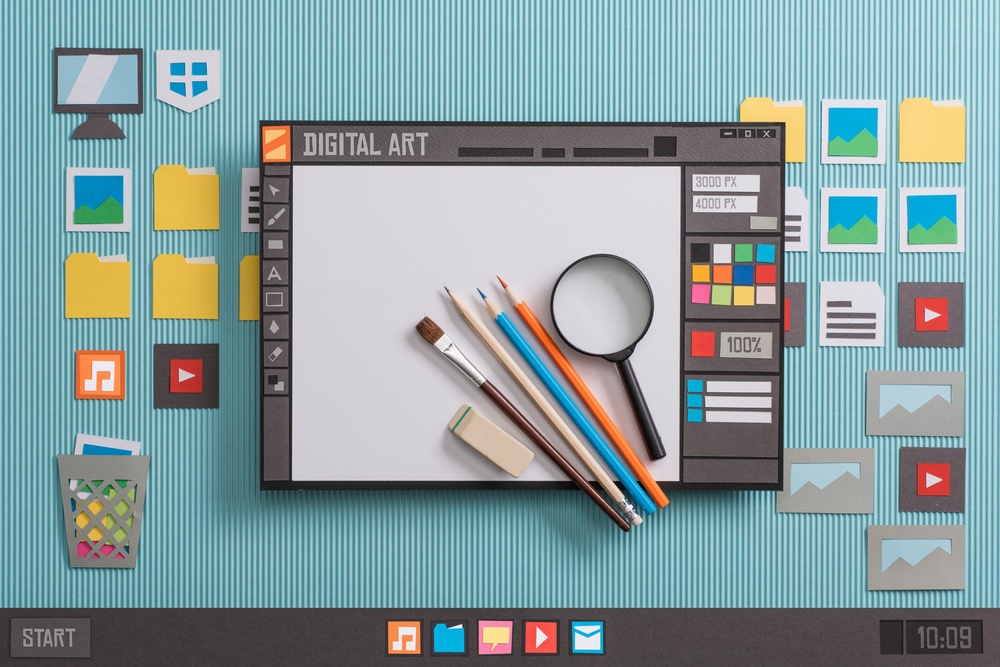 While Adobe programs have been around for decades, there are other, lesser-known graphic design software options that are just as adept when it comes to designing marketing assets like infographics, CTAs, PCOs and more. At New Breed, we primarily use Sketch, a vector-based program comparable to Adobe Illustrator.
Purchasing software is an important investment, so before you settle on a graphic design program, compare the pros and cons of each platform as they relate to your specific aesthetic and functional goals. To help with the process, we've laid out four areas where Sketch outperforms other platforms.
1. Single Licensing Fee Rather than Subscription
Unlike many other software programs, Sketch requires a single, $99 licensing fee instead of a monthly subscription model. Once you've purchased your license, it's a matter of annually renewing your license for a considerably smaller fee. In comparison, Adobe cloud subscriptions start at $19.99 per month. While the Adobe suite has a great array of tools, if you're a marketing professional who's looking for a graphic design program for the purpose of making content assets, you likely won't need a majority of the features the Adobe suite offers.
2. Plentiful Plugins
One of the greatest features of Sketch is the wide selection of plugins available from third-party developers. Essentially, plugins are add-on software that enable designers to achieve specific functionalities that a single platform can't encompass. This compatibility with third-party software provides a great deal of flexibility and opportunities for Sketch users. Design + Code offers a detailed list of the most useful Sketch plugins for development and design.
3. Simple Transition
If you've been using Adobe programs and you're wary of the learning curve that comes with adopting a new software, don't be. While Sketch's user interface differs from programs like Photoshop and Illustrator, much of the terminology and core functionality is similar. For example, Illustrator's "Artboard" feature is referred to as a "Page" in Sketch, but it serves the same function.
4. Usability for Designers and Marketers Alike
Anyone who's used an Adobe program can attest to the plethora of tools and features available. But, when it comes to usability, less is usually more. Sketch's minimalistic interface is a breath of fresh air compared to Adobe's overwhelming program layout. By utilizing a simplistic, intuitive structure, Sketch enables users to design with ease.
Designing your marketing assets isn't your only important design consideration. Where will you be leveraging them? If you're going to use Sketch to create custom CTAs or PCO images, you don't want to then place them on a poorly designed webpage. Download our guide to help you redesign a beautiful website and better leverage your marketing assets:
Amanda is a former New Breeder.
Connect with the author