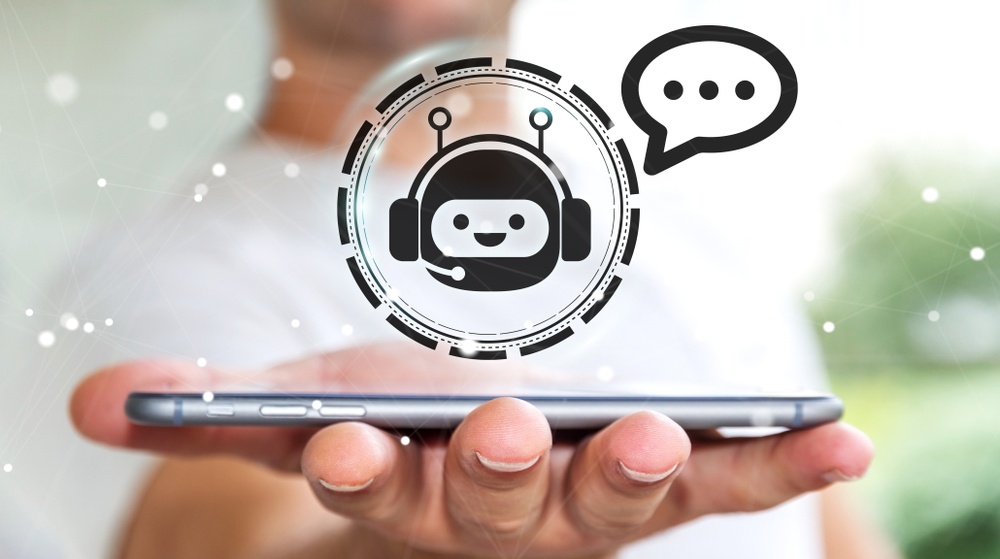 You've probably heard by now that chatbots are the future of marketing. With every development in communication technology comes another opportunity for marketing, and chatbots are no exception. Combining automation with a conversational interface, chatbots are driving businesses to rethink their marketing channels and consider implementing a conversational marketing strategy.
But even if you're new to chatbots, conversational marketing, a feedback-oriented approach to marketing — isn't a new concept. It involves listening to your potential customers on a one-to-one basis and developing a positive relationship with them by providing helpful, contextual content based on their individual requests. Sound familiar? That's because conversations have always been an important component of inbound marketing.
Now that bots have transformed how, when and where conversations with customers can take place, it's important for marketers to develop a solid conversational marketing strategy to ensure they're using this new channel to its fullest potential. For B2B businesses especially, chatbots are an exciting new way to engage with potential customers. Here are six reasons why:
1. Conversational Marketing Goes Hand in Hand with Inbound Marketing
The core of inbound marketing is all about being helpful, noninvasive and contextually relevant. It's about meeting people where they are and providing content that helps solve for their problems. Conversational marketing follows those same tenets — it only differs in its application.
Having a chatbot pop up on your website isn't interruptive. You've already attracted potential customers to your site with quality inbound content, and with a chatbot, you can supplement their experience by providing them with more information. For example, when New Breed's chatbot, Demanda, pops up on our website, the first thing she says is "Have any questions? Happy to help!" Demanda is friendly and respectful, and she starts the conversation for the main purpose of providing support for the user. Like an inbound sales representative, Demanda meets the customer where they are in order to provide them with the information they're looking for.
2. Chatbots Provide Content to Nurture Leads
Many people think of chatbots as channels for customer service and troubleshooting. This is definitely one of their many uses, but for B2B chatbots in particular, they're perfect for providing relevant content to help nurture leads down your marketing funnel. For example, if a contact has downloaded a top-of-the-funnel offer, the chatbot can suggest middle-of-the-funnel content to complement it and move them forward in the buyer's journey.
Chatbots also allow users to self-select where they are in the buyer's journey, which provides the chatbot with the context it needs to offer relevant content. Giving users the ability to segment themselves in this way puts them in control of their journey, making conversational marketing inherently inbound.
3. Chatbots Can Be Equipped with Smart Rules Based on Contact Properties
By using smart content and self-segmentation, chatbots can tailor the content they offer based on users' personas and positions in the buyer's journey. In this way, your conversational marketing strategy should mirror your master inbound form strategy to properly segment and identify contacts.
Decide which questions you want to ask by prioritizing what information you want to capture. These questions should identify some context for the user, as well as their position in the buyer's journey. For example, if a user tells Demanda they're looking for information about marketing and sales, Demanda will suggest they check out our blog or resource library and send along links to make it easy for them to get there.
4. Chatbots Can Boost Your Master Form Strategy
Like your inbound form strategy, conversations with a chatbot should be concise and helpful, and the questions asked should match the user's stage in the buyer's journey. For example, it wouldn't be appropriate for Demanda to ask a first-time visitor for their phone number, but she can probably comfortably ask for the reason a user visited the website.

Furthermore, giving your chatbot a unique personality can humanize the questions it asks and make users more comfortable answering them than they would on be a standard form. When Demanda asks for a user's first name, she contextualizes the question in a humble, human way, endearing herself to the user and giving them more incentive to answer it.
5. Chatbots Can Quickly Connect Users with Sales Representatives
If a user asks, a chatbot can redirect users to real people. They don't have to fill out a form and wait for someone to get in touch with them. Some chatbots can integrate with certain messaging apps, so a sales representative will get a message immediately when a customer or prospect wants to speak with them.

By routing to your sales team this quickly, you can offer users a better, more helpful experience, addressing customer service requests as soon as possible and letting them choose their preferred channel of communication.
6. Chatbots Encourage Users to Engage with Your Brand
Chatbots give you the opportunity to showcase your brand's personality. They can be quirky, fun and unique. By personalizing the chatbot, you can provide users with what feels like an organic conversation. And if you have a unique brand with an interesting story to tell, this can be especially advantageous.

But no matter your brand's identity — be it kind, sassy, serious, witty or strange — the conversation should never be stale or boring. Experiment with different identities and see what your audience responds to best. As with any inbound practice, it's important to test and continuously optimize your strategies to reach the right people and ensure you're providing them with the right information at the right time.
The Takeaway
Remember, not everybody is as psyched as we are about the robot revolution, so be careful not to spook anyone. Always be mindful of maintaining inbound form strategy best practices and remain aware of users' positions in the buyer's journey.

Chatbots won't ever replace the one-on-one experience offered by members of your sales team. But chatbots definitely have a future in inbound, and implementing your conversational marketing strategy sooner than later will give users access to tailored content in a unique and refreshing channel.
If you are looking for more tips on how to implement a conversational marketing strategy, download our beginner's guide to conversational marketing to learn how you can add a human element to your inbound marketing strategy that drives conversions and generates growth for your company:
Elizabeth is a former New Breeder.