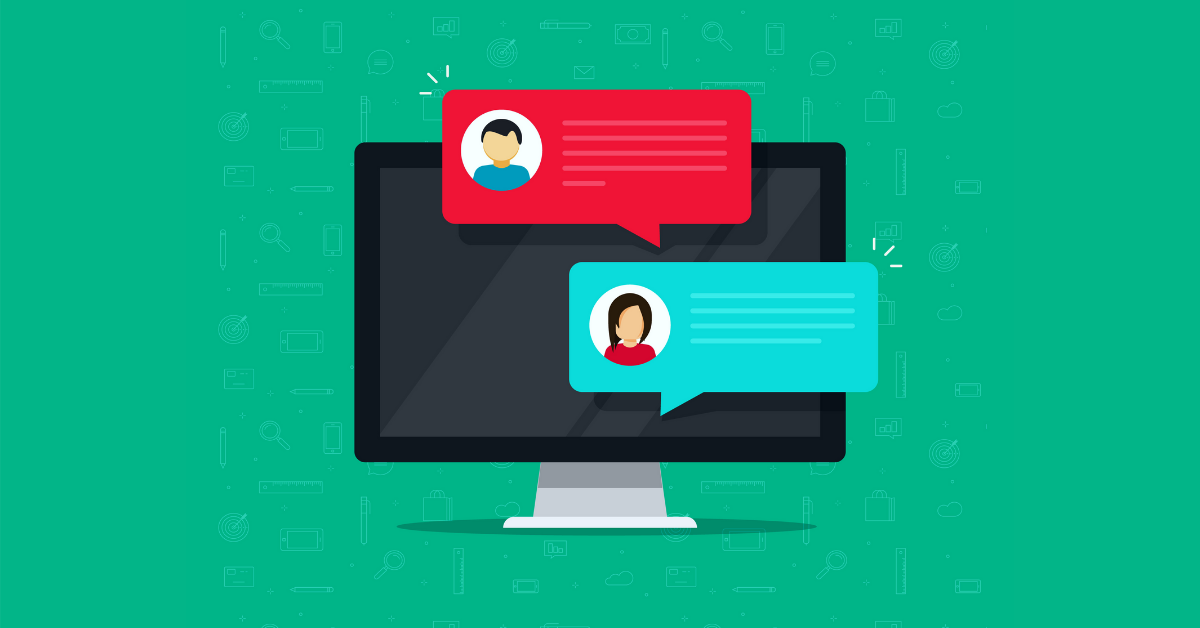 If you've ever had to engage with an automated phone system, you know the struggle an impersonal conversational system can cause.
For example, say you have to call your bank because you're locked out of your online account.
First, you're put through a whole load of computer-generated prompts and questions like: "Are you interested in setting up a new account?" "Are you calling about a business account?" "Would you like to check your account balance?"
After waiting through every possible prompt, you're finally given the opportunity to be directly routed to a human. Once a person hops on the line with you, your problem is resolved almost instantly.
You are left annoyed and feeling like they wasted your time. You're probably saying to yourself "Why do I have to go through all of that when I am already a customer, I just needed a quick answer."
You aren't alone in that experience. As consumers and customers, we deal with those situations all too often.
What it all comes down to is intent. They didn't have a way to account for the differing needs of customers and prospects from the start of the interaction. There wasn't an easier way for existing customers to get faster answers and skip generic and tedious questions.
The moral of the story that we can take away as marketers? Don't make your customers jump through hoops to get what they need from you. Don't do it with automated phone systems, don't do it with your website and definitely don't do it with tools that are intended to help customers, like chatbots.
Intent is Everything
Conversational marketing has become a huge part of website user experience. But as marketers and web designers, it's important that the chatbots we place on our website actually help our prospects and customers.
That all starts with understanding the different types of chatbots and ensuring you're aligning the chatbots on your site with the intent of users visiting that page.
Before adding a chatbot to your site you should first ask yourself a few questions:
Who will be interacting with this chatbot?
What are they trying to achieve?
What is the ideal next step they could take?
Imagine you go to the website of a company you are already in business with. You are trying to use their chatbot in the bottom right corner to get to some resources to help you solve an issue you are having with their product. But instead of helping you, it just keeps asking you high-level questions about what company you are from and if you want to "book a meeting with sales."
That's going to give you a bad feeling about their website and their entire brand. You are going to have a terrible user experience and probably end up just ignoring the chatbot, or worse, leaving the page altogether. That chatbot is not aligned with what you need from the site or what you are trying to achieve, it's just annoying.
Support Bots or Sales Bots?
There are essentially two different types of chatbots that you can put on your website, support bots and sales bots.
A sales bot will be for anyone who comes to your site and isn't yet an existing customer. This chatbot is meant to help them find resources to learn about the products or services you offer and book a meeting with your sales team if they're ready to discuss making a purchase.
A support bot is built to serve the existing customers of your company, whether that's with troubleshooting a product, placing an order or just needing support from your team in the form of live chat.
If you are going to place chatbots of any kind on your site, they need to be aligned with the intent of the users that will be on the same pages as your chatbots.
Keep in mind that not every user on your site will want to interact with your chatbot — and that's OK.
There are different types of people out there who all have different preferred methods of communication. A chatbot will not be the right communication method for everyone that comes to your site. Just like a phone call isn't the right line of communication for every single prospect that your sales team is working with.
If you are implementing a chatbot on your site, you will want to be sure you have an option to be routed to a human when possible. Giving the user a few options to help identify their reason for visiting your site at the start of the conversation is a good idea, and making one of them "speak to a human '' is a general best practice when creating chatbots.
Customizing the User Experience
There are truly an endless amount of ways you can customize the experience your users have with your chatbots. We've created certain chatbots for specific pages on our site as well as chatbots that are used when we know a particular type of visitor is on our site.
For example, we use a data enrichment platform to help us identify when a user browsing our site is already using Hubspot at their own company. As a Hubspot Elite partner, New Breed specializes in helping companies maximize the value they gain from using Hubspot. But our messaging will change depending on whether or not someone is already an existing Hubspot user.
We don't want to sell Hubspot to everyone that is on our site, but we do want to identify those who are already on the platform and let them know we can assist with all things Hubspot related.
You can also use chatbots to target specific companies and users on pages where their intent may not be clear, like a homepage or contact us page. If a visitor is on your pricing page, you can assume the type of questions they may have while also assuming they are probably not an existing customer.
But, for existing customers or even targeted accounts that you want to work with, you can build a custom chatbot. When a user comes to your site that is recognized based on their IP address or domain, they will be served that specific chatbot rather than the standard or generic one.
This will help make sure your users are getting the most custom experience possible while also ensuring they don't get those general questions that you already know the answers to.
The Takeaway
Chatbots can add a lot of value to a website — when done correctly.
Chatbots should never create more work for your users or make them feel like they are jumping through hoops. Just remember to keep your visitors' intent top of mind and choose the right type of chatbot to serve their needs.
Weslee Clyde is an inbound marketing strategist at New Breed. She is focused on generating results using inbound methods and is driven by the customer experience. When not at the office, you can find her binging a docu-series on true crime or perfecting her gluten-free baking skills.