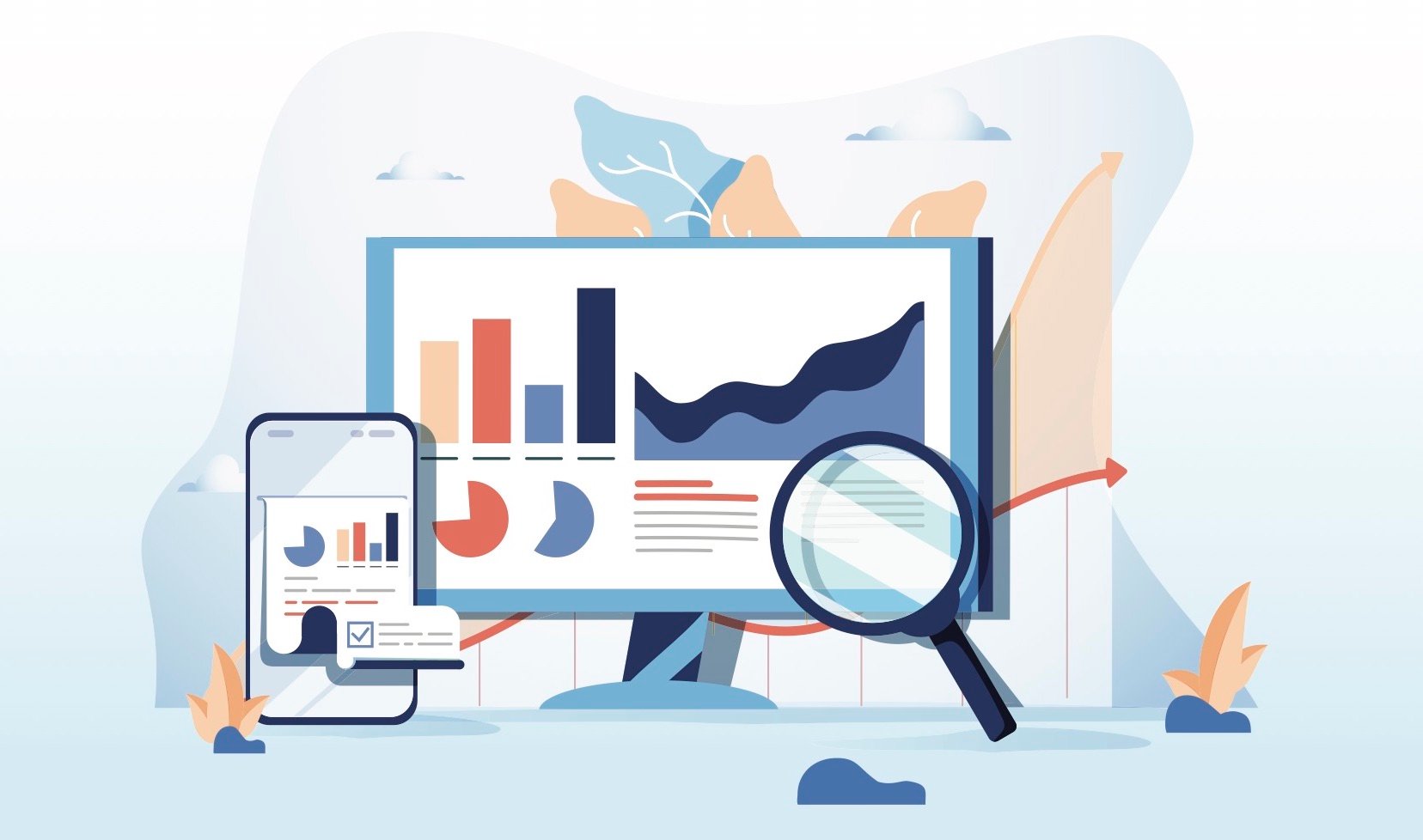 You have probably heard of optimizing your content for on-page SEO before. That consists of optimizing your posts to help them rank higher in Google search and includes things like perfecting your meta descriptions, using alt text on images and optimizing the blogs you post in terms of H1's and layout.
You have full control over all of those actions, and doing them will increase your domain authority. Domain authority is a search engine ranking score developed by Moz that predicts how well a website will rank on search engine results pages (SERPs).
So, it is in your best interest to do as much as possible to increase your own domain authority therefore increasing your ability to appear in the top results of Google. When you show up in the top results in Google, your pages are easily found by users and will increase traffic and eventually, revenue for your company.
But, there are also things you can be doing outside of your own website that will help Google see you as a trustworthy and reliable source of information, Those actions are called off-page SEO.
With off-page SEO, you are relying on other sites to point back to you as a credible source, so most of the tactics revolve around link building.
Link Building
Link building focuses on finding ways to get other sources to link to your website. Having credible sites linking to your content will boost your domain authority because it implies that you're a trustworthy source of information on the topics you are writing about.
"The more links you receive and send out, the more reputable Google sees you," says Guido Bartolacci, Head of Demand Generation at New Breed.
There are two ways that you can garner links: naturally or manually.
Natural link building
Natural link building occurs when other sources and sites reference and link to your site on their own, without being prompted. If you are writing truly great content, this should happen over time.
Natural link building will happen if you have a content strategy that is truly focused on creating the content your potential buyers are looking for because other people in your industry are going to see your content as valuable too.
You can also try to write types of content that are highly referenced or most often needed by others like studies and research. When other people in your industry write about similar topics, they can include your research and statistics to strengthen their points and provide you with a link.
Another type of content that has a high chance of getting linked too is definition blog posts or "what is" articles.
"There are terms that we don't necessarily want or need to own entirely," says Guido. "So, we will find credible sources to link to when we mention those terms and let someone else own that definition."
But, on the flip side, if there are keywords that you do want to own and think that you can be the credible resource on, then writing those may help you get linked to by other sites.
The downside to natural link building is that it takes time.
"If you want to increase your domain authority quickly, waiting on other people to link out to your site isn't going to get you the results you want as fast as you want them," says Guido.
Manual or intentional link building
If you are looking to increase your domain authority quickly, you can manually reach out to industry-relevant, credible sites and ask them to link to you.
When asking someone to link to your site, we believe it's best to provide them with value as well. If you have already linked to their site, you can lead with that in your email asking them to link back to you as well. That type of interaction creates an "everybody wins" scenario.
Getting linked to by one site as a credible source may help you get noticed by other companies out there that are complementary products or services. Those companies may begin to rely on you as a source of information and link to you multiple times as well.
Strategies to Encourage Link Building
Allow guest authors on your site
There are ways that you can encourage people to link to your site without directly asking them. One of the ways to do that is by letting guest authors post on your site or blog.
"It is a passive way of getting link building going on your site, says Guido. "We have a form on our website that allows thought leaders to send us posts and write for our blog as guest authors which lets them come to us."
Allowing guest posts on your blog will encourage them to link to your site on their own website once their content has been published. It isn't a guaranteed method to ensure you are building out your links, but it is a good strategy to have in place to encourage it.
You can also be intentional around how you seek out guest posts for your blog. If you are seeking out professionals who have a large following, you may get an increase in engagement and links out of that post when they begin to share it out to their own audience.
Although you don't have a direct hand in that post getting linked too, you are increasing the chances of that happening by targeting specific individuals to write for your blog.
Submitting guest posts on other sites can also get you a link to your own site.
Directories
Besides asking other sites to link to your content, directories are another good location for link building. Directories tend to have a high domain authority and are a reliable source for companies in all kinds of industries. Directories could be sites like Yelp, G2 or Glassdoor.
For example, New Breed is in the HubSpot Partner Directory. Because our website is linked to that page as a reputable partner for HubSpot, we get a lot of traffic and referrals from that source. Hubspot itself is a very credible site, and the directory itself is a credible page, so that helps boost New Breed's domain authority as a whole.
Awards
An easy way to build out your link building strategy is by applying for and receiving awards. Some awards require an entry fee, but if your business is doing things well and that you're proud of, you should be able to find awards you're eligible for.
Awards websites tend to have decent domain authority and will link back to your site, providing a quick win to your link building strategy. Plus, winning awards adds a trustmark for your brand.
The Takeaway
While it can seem like you don't have much control over what happens to your content after it goes up on your site, that isn't the case. By following SEO best practices and creating content that's valuable to your audience you can increase your rankings in the search results.
Off-page SEO is only half the picture. Download our Ultimate SEO Checklist to ensure you're taking all of the on-page actions you need to make sure you get quality organic traffic.
Weslee Clyde is an inbound marketing strategist at New Breed. She is focused on generating results using inbound methods and is driven by the customer experience. When not at the office, you can find her binging a docu-series on true crime or perfecting her gluten-free baking skills.