Backlinks are one of the indicators that Google uses to assess a website's value and relevance. In fact, a study by Backlinko found that Google values backlinks more than any other factor when it comes to website rankings.
That means that the more backlinks you gain, the higher you'll rank in the search engine results. That's because when tons of websites link to your content, Google will assume that you're sharing something valuable and relevant, and Google wants to show only the best results for its users.
However, building backlinks is not easy because no one will ever give you a link for free; you need to work for it. In this blog post, we'll take a look at seven types of content that naturally attracts the most backlinks.
1. Original Research
The first kind of content that can guarantee you backlinks is original research, surveys or studies that you conduct on your own. Yes, it takes a lot more effort than creating everyday content, but it's surely worth it for the growth of your domain. By conducting your own research, you can offer values that other websites can't.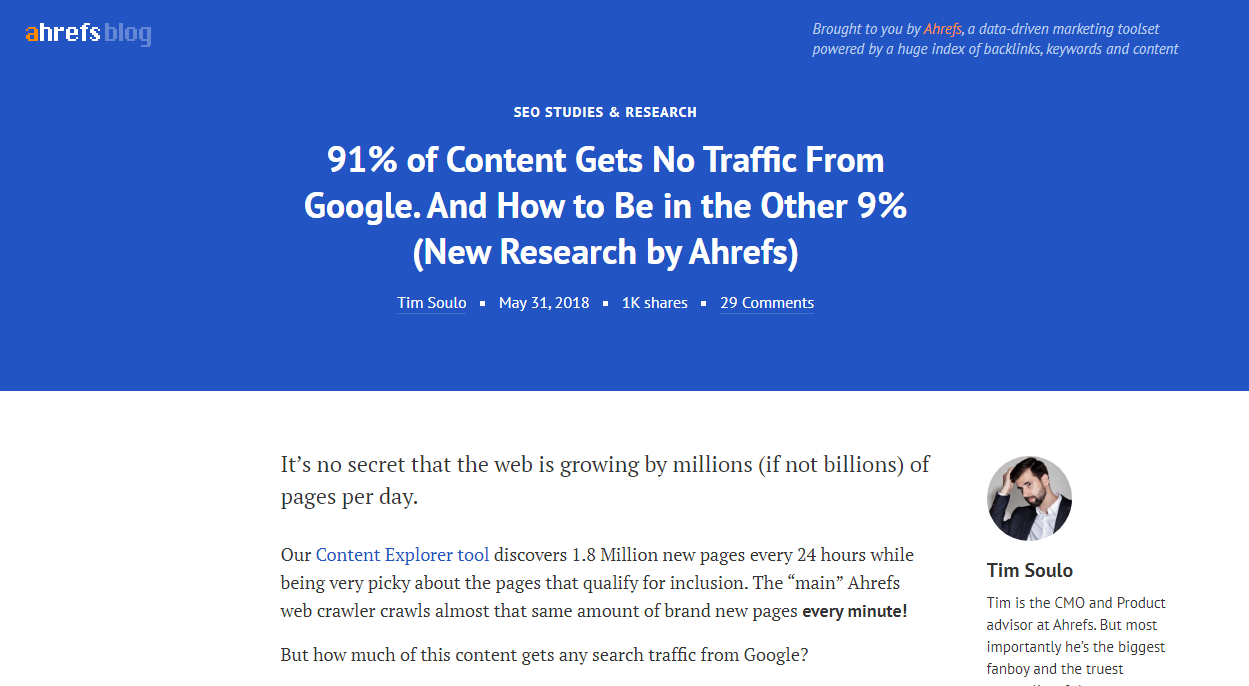 Ahrefs has proven that notion with its research about Google traffic. In their research, they studied around 1 billion websites and found that 90.88% of them never get any organic traffic from Google. To this date, the page has received 1,111 backlinks.
2. Compilation of Statistics
Data statistics are very important in marketing because every content creator will look for them to back up their articles or arguments. If you can't do your own research and present your own findings like what Ahrefs did, you can always make a compilation of other people's data.
To do so, you need to compile statistics on a certain topic from different websites and then present them as one single article. This way, people don't need to browse around the internet looking for those statistics, they just need to click on your content.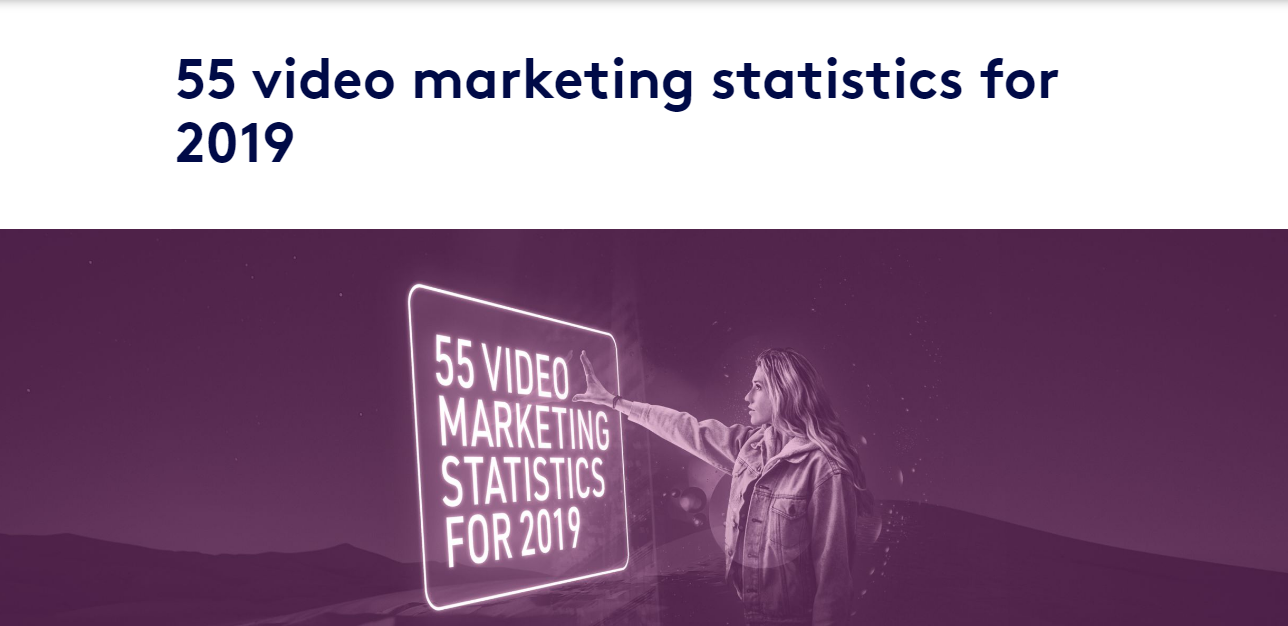 One great example of data statistic compilation comes from Biteable with its article entitled "55 video marketing statistics for 2019". The article contains all statistics that you need to know regarding video marketing, and it currently has generated 1,544 backlinks.
3. Ultimate Guide
The ultimate guide is a blog post that offers an in-depth and complete explanation about a specific topic. This kind of content works best as a reference for people who plan to write about the same topic. Also, when content writers don't have enough space to explain about something thoroughly, they can always refer to your ultimate guide page.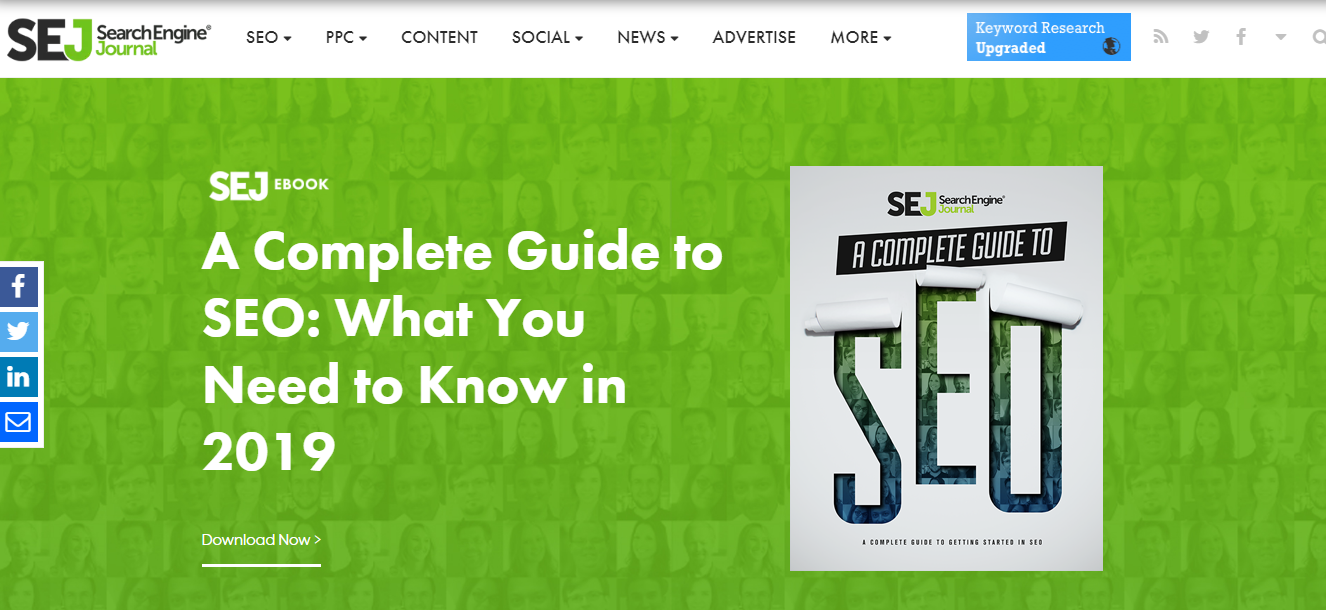 Take a look at this ultimate guide by Search Engine Journal. It takes 18 chapters for them to explain about SEO. But, their hard work has been paid off because the last time I checked, this content has generated a whopping 15,922 backlinks!
4. Complete List of Tools
Besides statistic compilations, you can also compile a "complete list" of tools that are useful for digital marketers, such as infographic tools, video marketing tools or email marketing tools. Searching for all those tools takes a very long time, and not everyone has time for it. This is your opportunity to create content that's valuable for marketers and content creators.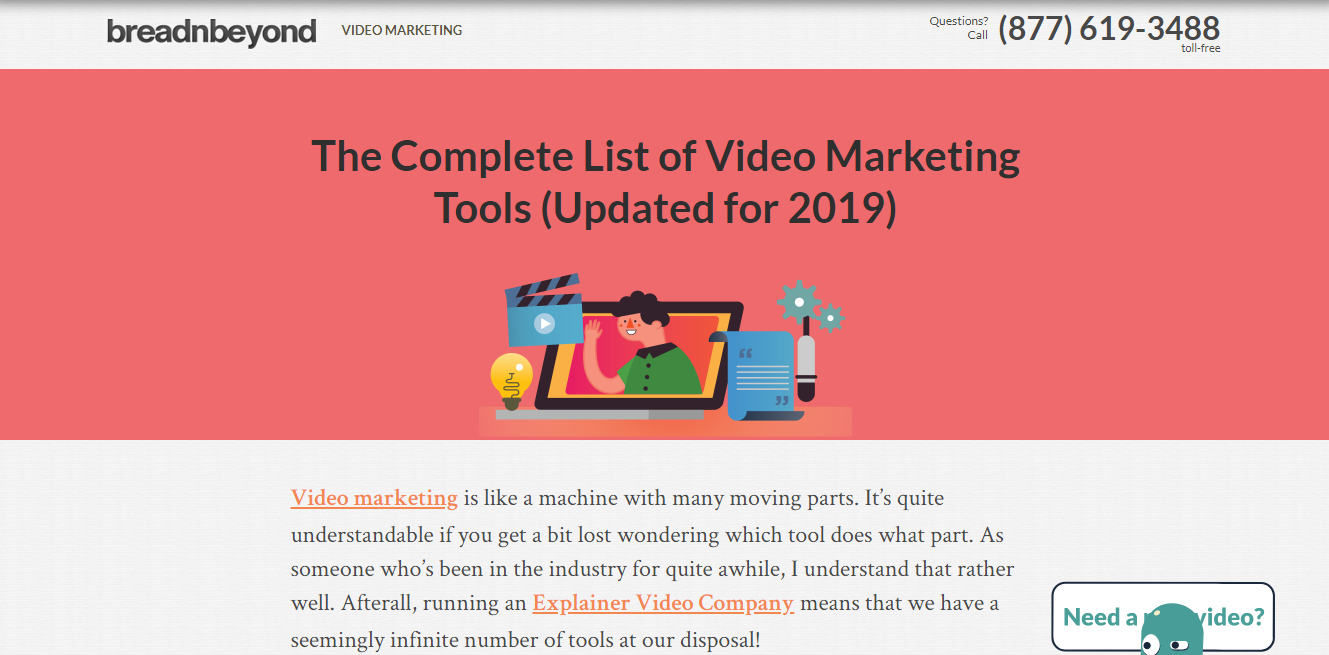 A couple of months ago, animated explainer video company Breadnbeyond gathered over 100 video marketing tools and platforms around the internet to help people create their own videos. The page has since generated 103 backlinks, not a bad number for a growing domain.
5. Personal Case Studies
Case studies are similar to original research because both of them are derived exclusively from your personal experience, which means that people would have to link back to you if they want to quote the results of your findings.
What sets case studies apart from the original research is that case studies are basically your own success story of how you accomplish something in a certain method. Look at this case study by Unbounce as an example.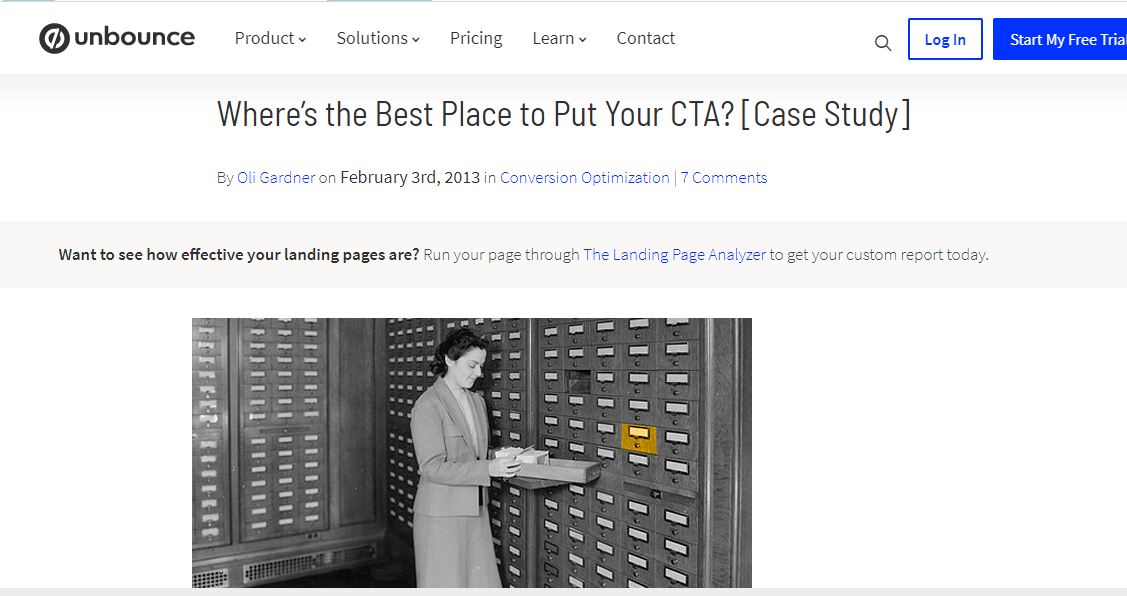 In the article, Unbounce tells a story of how they ran an A/B test to see where the best place to put a CTA button on a landing page is. The result of this case study reveals that moving CTA to the right location can boost the conversion rate by up to 591%. Because of its original and useful content, the page has successfully garnered over 900 backlinks.
6. Free Software
If you have a surplus in your marketing budget and want to go the extra mile, I will strongly recommend you to create free software that other marketers can utilize. It doesn't have to be anything fancy, just make sure that it's super useful.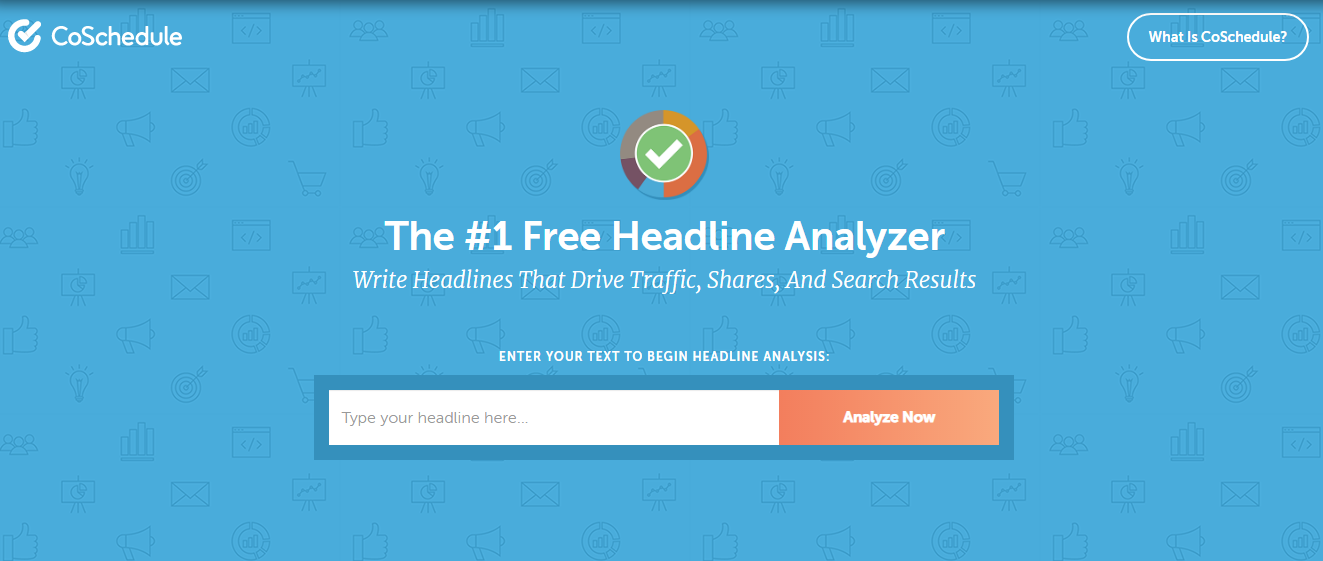 One of the free tools on the internet that I frequently use to help with my titles is the Headline Analyzer by CoSchedule. It's simple and easy to use, you just need to type in your proposed headline, and then it will show the score as well as the overall analysis of that headline. It's a very useful software for marketers, so it's not surprising that it has over 24,000 backlinks.
7. Infographics
The last type of content for attracting backlinks that I'll cover in this blog post is the infographic. Its small size makes infographics easy to share, and its beautiful visual design attracts the audience's attention.
Attracting backlinks using infographics is simple, yet requires a lot of patience and consistency. Here's the step by step process:
Create a high-quality infographic
Publish it on your own site and infographic directories
Search for other websites within a similar niche/topic
Reach out to them and offer your infographic
Repeat
Most of the time people will say no, and some will accept only if you write a guest post for them. But if you're consistent enough, combined with the right copywriting, eventually more and more websites will share your content. Every time your infographic get published, you'll get a backlink like this: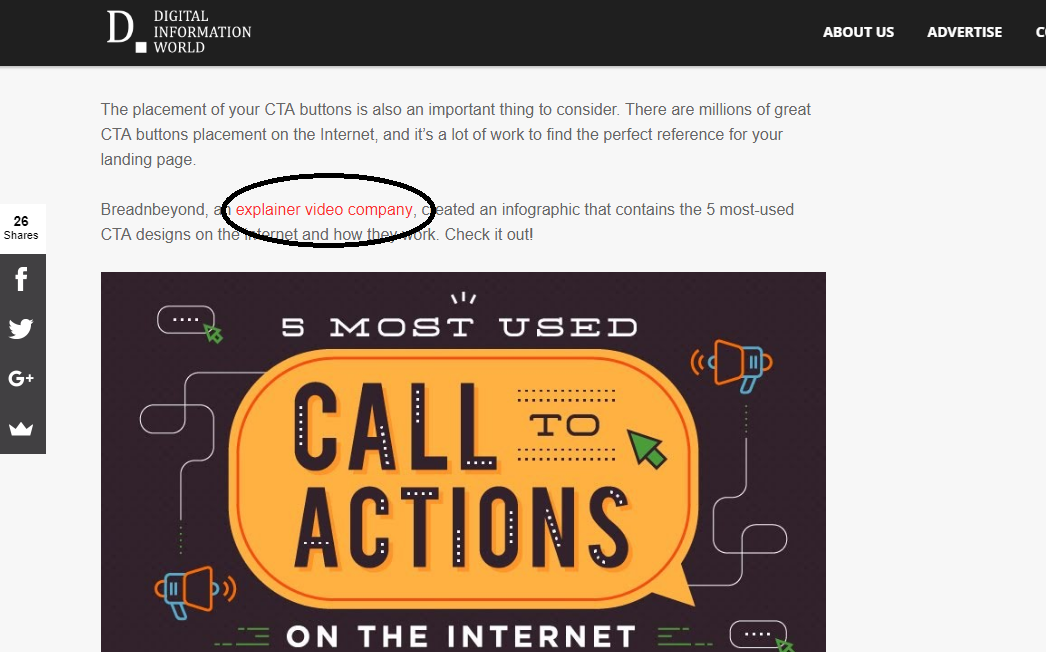 Wrap Up
In digital marketing, it all comes down to your content. Is it valuable? How can it help people? If your content can steer clear of the generic ideas that have been said over and over again and can actually offer unique insights, then people will be much more likely to link to your page.
From this blog post, we learn that original research, data statistics, ultimate guides, complete lists of tools, free software, case studies, and infographics are the types of content that perform the best when it comes to attracting backlinks.
However, following this article alone won't give you guaranteed success because other factors also come into play, such as the current traffic of your website and how you market the content you create.
With that being said, you need to keep doing testing to see what kind of content works and what doesn't work based on your business and industry.
Andre Oentoro is the founder of Breadnbeyond, an award-winning explainer video company. He helps businesses increase conversion rates, close more sales and get positive ROI from explainer videos (in that order).