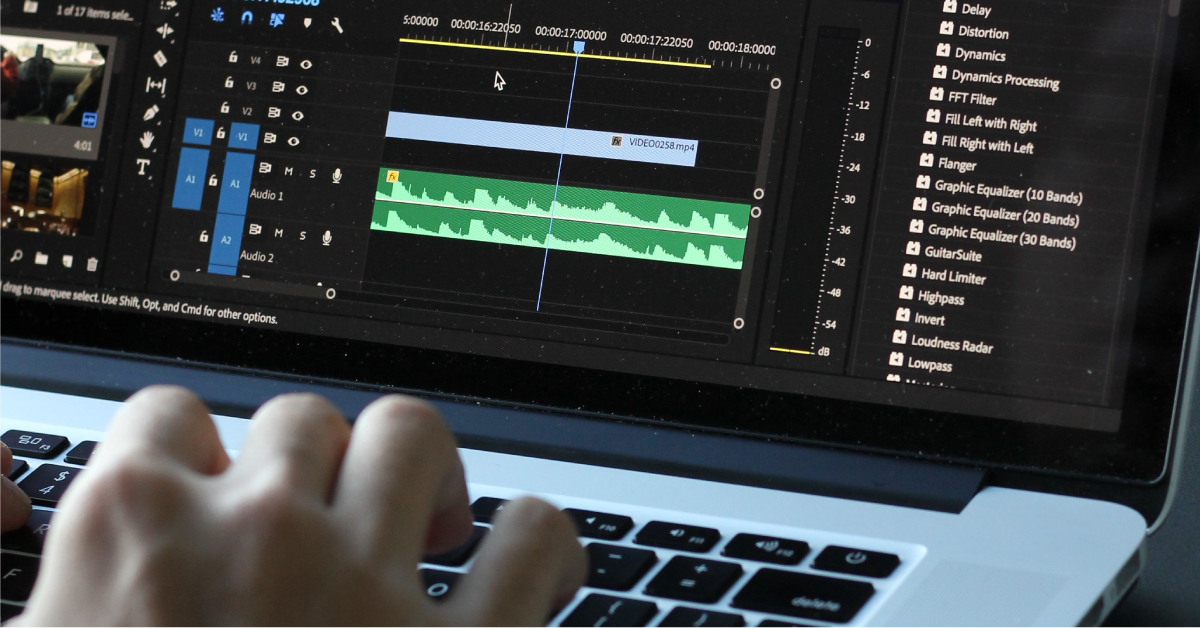 It's a busy world. No one has enough time to scroll through a whole batch of data and statistics to get to the juicy bits of information they're looking for. That's where explainer videos come to the rescue.
This highly-engaging type of video has been playing such a significant role in the video marketing field. According to research, at least 96% of potential customers have watched an explainer video to learn more about a brand they're interested in. What's more, 85% of potential customers are more likely to purchase from a brand that provides them with an explainer video.
Those massive numbers show why explainer videos have now become a staple content in most savvy marketers' toolbox. More than 45% of the businesses place explainer videos on their homepage and are pretty satisfied with their benefits.
So, what makes the explainer videos great, and how do they actually help marketers grow their business?
Let's dive right into it!
How Explainer Videos Become B2B Marketers' Favorite Type of Content
One of the main reasons B2B marketers decide to jump into the explainer video bandwagon is that this type of video is easy to create and affordable.
So, even small businesses or startups with a shoestring budget can effortlessly create a stunning explainer video using a bunch of tools or hiring a professional video production company. It's a smart way to create maximum profit with minimal cost in your overall digital marketing strategy.
The reason is actually much more than the affordability, though. According to the latest explainer video expert roundup, many B2B marketers and website agencies create explainer videos to deliver their brand messages in a light-hearted way and, most importantly, increase their conversion rates.
Increasing conversions remains the most popular content marketing priority for B2B marketers this year (look at the chart below). A conversion occurs on your company's site when a visitor performs your desired action. Therefore, it's safe to say that conversion rate is one of the most critical metrics for a B2B company's overall marketing strategy.
(source)
The conciseness and straightforwardness of explainer videos can help B2B companies convey their brand's message and give potential customers a sneak peek into a product or service, especially if animations are involved.
It helps you break down the complex information into smaller, bite-sized chunks so the audience can easily digest the crucial information.
And the better you deliver your brand's message, the better the audience understands your brand and puts their trust in it. That's how you can easily convert them into lifelong customers.
5 Reasons Why B2B Companies Need an Explainer Video
A well-crafted and engaging explainer video can increase conversion rates by 80%. It should come as no surprise that more than 76% of marketers say that explainer videos helped them increase sales.
Take Dropbox, for example. This once-used-to-be-small business created an explainer video to demonstrate their service. With the video, their conversion rates went up 10%, which led to 10 million additional customers and $48,000,000 in extra revenue.
Or, what about CrazyEgg who increased their conversion rate by 64% with only a single explainer video? That's a big bang of sales right there.
However, the perks of creating stunning explainer videos for your B2B company is much more than improving conversion rates. Let's look at the other reasons why so many B2B brands spend invest in this high-performing content.
1. They show off your brand identity
Explainer videos allow you to show off your brand's personality by telling your stories. This way, the audience can easily get familiar with your brand and better understand how your product, service or online store can impact them and solve their current problem.
Creating engaging and compelling explainer videos can help you strengthen your image in your audience's mind. You can create scenes that represent your brand and choose a style that aligns with your brand image.
Adding animation can be a good way to show that you have a friendly and easy-going personality and image. Meanwhile, you can also choose a style of voice-over that fits your brand personality. That's how you help your customers recognize your unique, distinct style and start associating with your brand.
2. They build audience trust
Explainer videos, as the name suggests, are created to explain your brand's message concisely and simply. In less than two minutes, explainer videos can explain to your audience what benefits they'll get when purchasing your product and how it makes their lives any easier.
Explainer videos also make it easier for you to demonstrate your service or product. You can show to your audience how your product works and what it looks like in real life. In this matter, they know what to expect from it.
By all means, explainer videos can garner your audience's trust by presenting viewers with valuable information they can remember and apply afterward. And what happens after the audience trusts your brand? They'll most likely purchase with confidence.
3. They increase audience retention
Psychologically speaking, the human brain processes images 60,000 times faster than stale, plain text. What's more, more than 90% of information transmitted to the brain is visual.
By harnessing both the visual and auditory senses together, explainer videos help audiences retain information better. Therefore, audiences tend to retain at least 95% of a message when they absorb it through an explainer video, making them more engaged in the content you deliver.
4. They're extremely shareable
Not only are explainer videos succinct but they're also engaging. That's what makes them shareable across digital platforms. From social media platforms to emails to even landing pages, explainer videos can be easily distributed at your fingertips.
The more your explainer videos get shared, the more people know about your brand. In this case, it's much easier for you to reach out to a broader audience and increase your customer base.
5. They boost your brand's online visibility
For many B2B companies, SEO is one of the few sustainable ways to build relationships, generate qualified leads and ultimately close more deals. Well-executed SEO practices will bring your website rank higher on the search engine results page. The explainer videos can help you with that.
This engaging type of video helps you sit at the front page of Google search result easily because videos increase the time users spend on your website, increasing your appeal to the Google algorithm.
According to a survey, at least 78% of businesses drove more traffic to their website after including a marketing video. This way, your audience can find you much easier and make an informed purchase decision faster.
Wrapping Up
The digital stratosphere is rife with noise — it's only getting louder each day. While audiences are bombarded with tons of content that might seem too impersonal and far away, explainer videos can be an excellent tool to cut through the noise in a way that compels your customers to listen.
The engaging type of video content can wow consumers in ways other B2B content marketing fall short. Not only are explainer videos great at making your brand stand out among the crowd, but they're also one of the best tools that help your brand to increase sales.
Using explainer videos, savvy B2B marketers can now provide their customers with engaging content that can help them save time understanding a brand and get more value. They, in turn, will reward you with their sincere affection and loyalty.
Andre Oentoro is the founder of Breadnbeyond, an award-winning explainer video company. He helps businesses increase conversion rates, close more sales and get positive ROI from explainer videos (in that order).