As a salesperson, it's important to continue expanding your toolset and learning how to provide the most value to your client. Check out these eight books that every salesperson should read to help improve client relationships, stay in control of the sales process and, ultimately, close more deals.
8 Business / Self-Help Books Every Salesperson Should Read
Written by Dale Carnegie, How to Win Friends and Influence People is a classic that every person in business, and more specifically, each salesperson should read.
Why: It focuses on teaching you how to get along with people — a skill that is crucial to closing more deals. Being able to effectively work with people will not only make you a better salesperson, but also a better connector and a better leader. Leverage these crucial skills not only in your sales process, but also in your everyday life.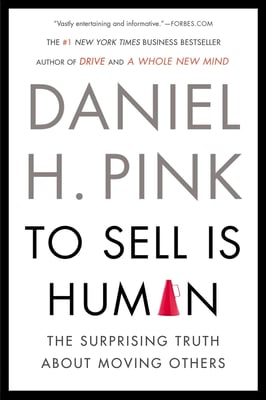 If you are thinking about getting into sales, this is the book for you.
Author Daniel Pink highlights the outdated stereotypes about working in sales and debunks the myth that all salespeople are loud extroverted greedy liars. On the contrary, sales is full of creative, intelligent and passionate individuals who are excited about the products they are selling.
Why: Pink also demonstrates that sales is a part of our daily interactions. It's important to understand the role that psychology plays in the modern sales landscape. In To Sell is Human, Pink also introduces the idea that the most effective salespeople are ambiverts — a combination of extroverts and introverts.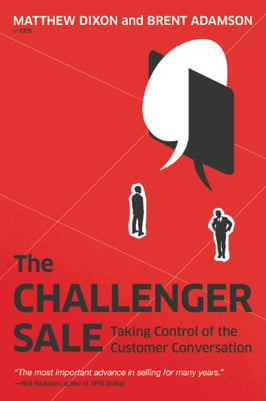 3. The Challenger Sale
The Challenger Sale is all about staying in control of the sale.
Instead of letting your prospects tell you what they need to buy, the Challenger Sale emphasizes bringing the conversation back in your control and challenging them to think about what they actually need to grow their business.
Why: Building relationships with prospective clients is only half the battle. Challengers differentiate themselves by having the confidence to drive the client where they need them to go. They take the time to teach the client, customize their sales pitch and take control of the conversation.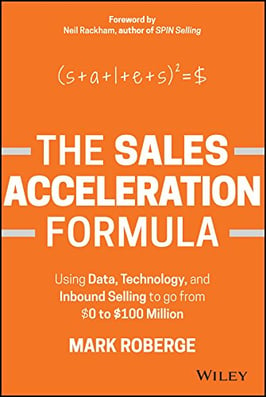 4. The Sales Acceleration Formula
Former Chief Revenue Officer of Hubspot, Mark Roberge, outlines the importance of using data, technology and inbound selling to grow your business. This acceleration formula helped to build and fuel Hubspot's sales engine.
Why: The Sales Acceleration Formula relies on taking a data-driven approach —starting with identifying key performance indicators and consistently measuring performance. Roberge also emphasizes the importance of ingraining a proper sales process in the company's culture and the importance of having alignment between sales and marketing departments.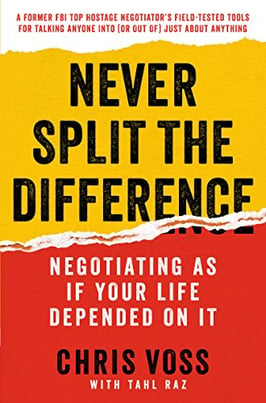 5. Never Split the Difference
Written by a former FBI hostage negotiator, Never Split the Difference gives readers a first-hand look into the world of high-stakes negotiations.
Why: In his book, Chris Voss reveals the nine most effective principles that will help you to become more persuasive and close more deals. These nine principles will help take your emotional intelligence and intuition to the next level — giving you and your team a competitive advantage against the competition.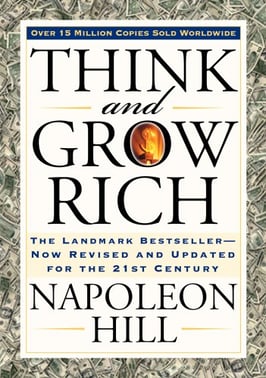 6. Think & Grow Rich
Think & Grow Rich is a classic self-help book that can be applied to any line of work.
Why: Author Napoleon Hill provides 13 key principles known as the "Philosophy of Achievement." These principles assert that desire, faith, and persistence can propel you to new heights if you focus on long-term goals. In sales, it's important to keep your eyes on the prize and to assert your confidence in growing relationships with clients and your ability to close more deals.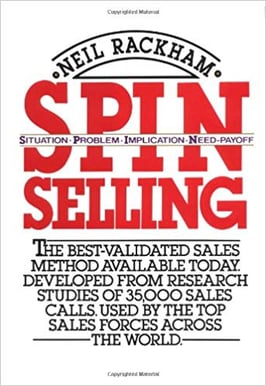 7. SPIN Selling
If you have not already taken the time to read Neil Rackham's 1988 sales classic, the time is now.
Why: SPIN Selling captures 12 years of research to capture what clients want during the sales process. Rackham argues that clients value salespeople who take the time to build value, identify needs and serve as a trusted advisor. It's important for salespeople to know when to ask the right questions helping you guide the client through the sales process and enabling you to close larger deals.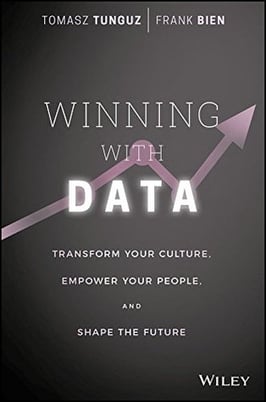 8. Winning with Data
Are you interested in taking Hubspot's approach and incorporating more data-driven decisions into your sales? Winning with Data demonstrates how you can incorporate data into the company culture and leverage data in every aspect of your business.
Why: Technology and software have broadened the reach of salespeople, but to get the most out of your investment, it's time to start leveraging data. It starts with changing the attitude toward data in your company culture.
The Takeaway
The inbound sales methodology focuses on the buyer's journey. Sales is no longer about just earning a commission — it's about building long-term scalable relationships for clients. Interested in learning more about inbound sales? Check out our Ultimate Guide to Inbound Sales.
Patrick Biddiscombe is the CEO of New Breed. He also spearheads our Revenue department and his background and skills in sales and inbound strategy has contributed immensely to the success of New Breed and our customers' growth.