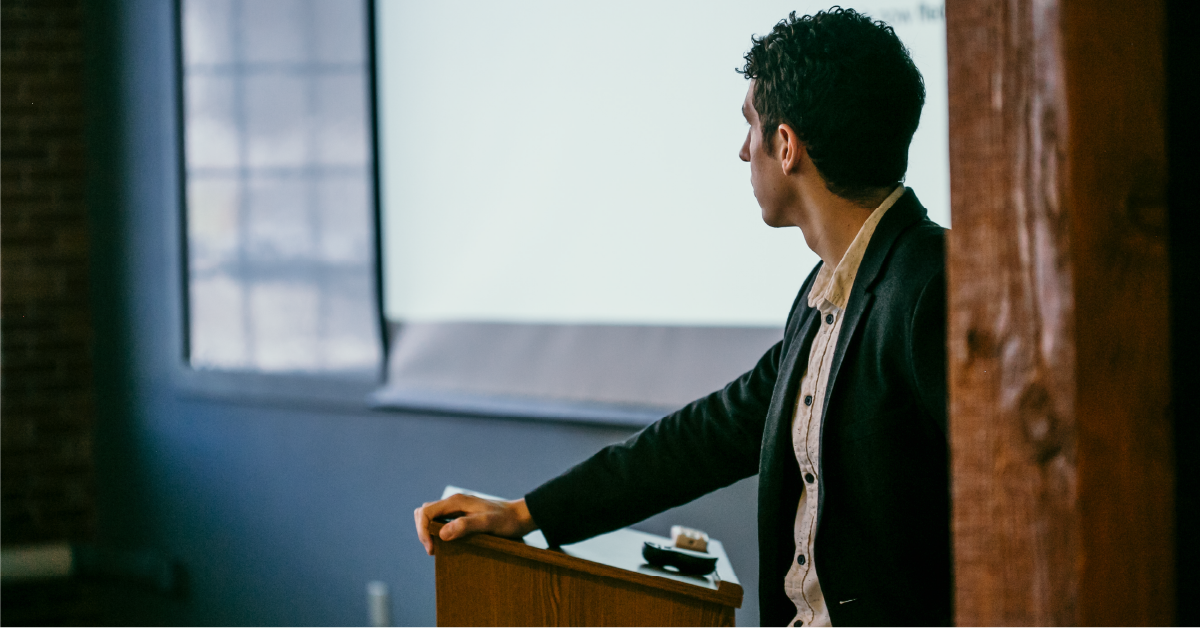 The amount of platforms and software out there for marketing, sales and service reps is flat out overwhelming. It's easy to get blinded by the options available or awesome features that we hope will someday become a necessity, but the truth is, the simpler your tech stack can be, the better.
Subscription fatigue is real. We face it as consumers, and we face it in our daily lives at work too.
Subscription fatigue is that overwhelming feeling you get from signing up for too many platforms or feeling like you need to be a member of all of them. It's that sense that there is no way you will be able to actually use all of those features and platforms to make it worth being a user. This concept is common in the B2C world. A great example of this is streaming platforms like Netflix, Hulu, Disney+ and SlingTV; There are so many options out there, the list literally goes on and on.
That same feeling applies to the B2B world too, and as someone who works for a company where your job is dependent on platforms and technology, it's a lot to handle.
Whether you are the CEO of your company, a marketing team member, a sales rep or even working in HR, the way your team members feel about the tech available to them every day will impact so many avenues of your business.
Your tech stack has a massive effect on the functionality of your employees, their collaboration, the way they serve your customers and, ultimately, your company's growth. Making sure your team members are not fatigued by the amount of platforms available to them is something every company should put time and energy into.
Here are five tips for avoiding subscription fatigue at your company:
1. Keep Track of all Your Subscriptions
Keeping track of all of the platforms and technologies each of your teams are using is the first step in avoiding subscription fatigue and managing your tech as a whole. It's easy to forget the software you purchased over time, especially if your company is large.
"Shelfware is a term that refers to when you purchase software for your company and you are paying for it month over month, but it isn't actually being used," says Guido Bartolacci, Head of Demand Generation for New Breed.
We aren't just talking about marketing software or your CRM either. The software you use internally for project management, the tools your sales team uses to evaluate prospects, your marketing automation platform and even the software your financial department uses should all be monitored for usage and functionality.
"Track usage and see what you really need," says Guido. "If there are platforms that your company has that only one person is logging into or that aren't being used at all, consolidate them or get rid of them altogether."
Doing this on a regular basis will also enable you to make better decisions when choosing new software by giving your team a clearer lens on what you really need and what they already have available to them. It will also free up the budget that shouldn't be getting spent in the first place.
2. Review Your Tech Stack as a Whole
Not only should you be keeping track of all the platforms and tech your company is using for budget purposes, but you also should do this to ensure the best user experience possible for both your employees and your customers.
Too often a company's tech stack is disconnected or as some may say a "frankenstack."
"A frankenstack is when you have a whole bunch of disconnected software at your company," says Guido. "Not all platforms will integrate or sync together, but having them as connected as possible will enable shared information, eliminate extra work and set your company up for growth."
More and more software is being built that is intended to work together or at least integrate with other platforms that you are using or considering using at your company.
Aligning the platforms your company is using will eliminate issues among shared data, duplicate work and let your employees spend less time messing with software and more time focusing on what's most important — the customer.
That alignment is done through either consolidation or integrations of the platforms you are using. Integrations will connect two different platforms so that they share information back and forth. Consolidation could involve getting rid of platforms that are not useful and moving things to less platforms that are shared among teams but can accomplish the same tasks. Both of these can take time, but it often is worth the cost in the long run.
For example, if your marketing team is using HubSpot but your sales team is using exclusively SalesForce to log information about their outreach, those two platforms should be connected so that they can share information. You can automate what information gets copied over into Hubspot's CRM and vice-versa.

This will take some time to set up, but it will eliminate the need for marketing to go digging around for the information they need in a platform they may otherwise not need access to. It makes sharing information easy and seamless, but if you aren't sure what platforms your teams are using and how they use them to begin with, you won't be able to consolidate and integrate properly.
3. Consider the Long Term
It's important that you make the right decisions in the first place when you are choosing software to implement to your company. Some adjustments or consolidations will probably be needed down the line; that's unavoidable as your company grows. But, you should at least enable yourself to make the best decision possible in the moment.
"Too many companies choose software for their company without doing their due diligence first," says Guido. "This only leads to issues down the road with unused software and siloed teams and information."
You have to be thinking about what your goals are for your team, your company and the technology itself before selecting a new platform. Make sure that the platform adds value to the company right away and still will continue to support your team and the company as you grow and scale in terms of revenue, goals and team size.
"Make sure the software you choose for your company will be able to meet your needs tomorrow and also ten years from now," says Guido.
Implementing new software is no easy task. It takes a lot of time, resources and money from your company. Be sure that when you decide to select and implement a new software it's the right one.
When you are looking solely at the short term, you often end up choosing platforms that are simply the "best in class" platform. While that may work for the time being, it isn't going to accommodate your needs as you grow.
4. Plan For the Short Term
While it is important to think ahead to ensure you aren't wasting hours and effort on repeated implementation and adoption, it's also important not to get too ahead of yourself.
"Software companies are in the business of selling their own platform," says Guido, "Which means they are going to be pointing out and selling features that you may not even need."
It's easy to get caught up in those shiny features and say, "We may want that someday," but that doesn't mean that you should consider those "someday features" in your purchasing decision now.
Make sure you understand what your teams really need to do their job well in the foreseeable future, and don't over purchase complex tools that you are never going to be fully bought into.
"Find the right balance between planning for growth but still being realistic about the features that will improve the functionality of your teams and the way they serve your own customers," says Guido.
5. Designate Tech Stack Ownership
At the end of the day, a company's tech stack is intended to make the lives of your employees easier so that they can crush it every day serving your customers. The responsibility of tech stack ownership is nothing to be taken lightly. That's why revenue operations (RevOps) has become such an important role at companies of all sizes and industries.

RevOps' role is to own the adoption, implementation, evaluation and maintenance of your tech stack across all teams.
This means they are responsible for making sure your tech stack is utilized, working properly and that your company is getting their money's worth. It also adds a third-party lens to the mix when choosing to add a new software or discussing consolidations. This helps make sure your tech is truly benefiting everyone at your company and that you are making decisions that are aligned with everyone's best interest and the company's growth overall.
Adding a RevOps Specialist or team of specialists is a solid step in making sure nobody at your company is facing subscription fatigue, and it can also aid heavily in the growth of your company.
Weslee Clyde is an inbound marketing strategist at New Breed. She is focused on generating results using inbound methods and is driven by the customer experience. When not at the office, you can find her binging a docu-series on true crime or perfecting her gluten-free baking skills.