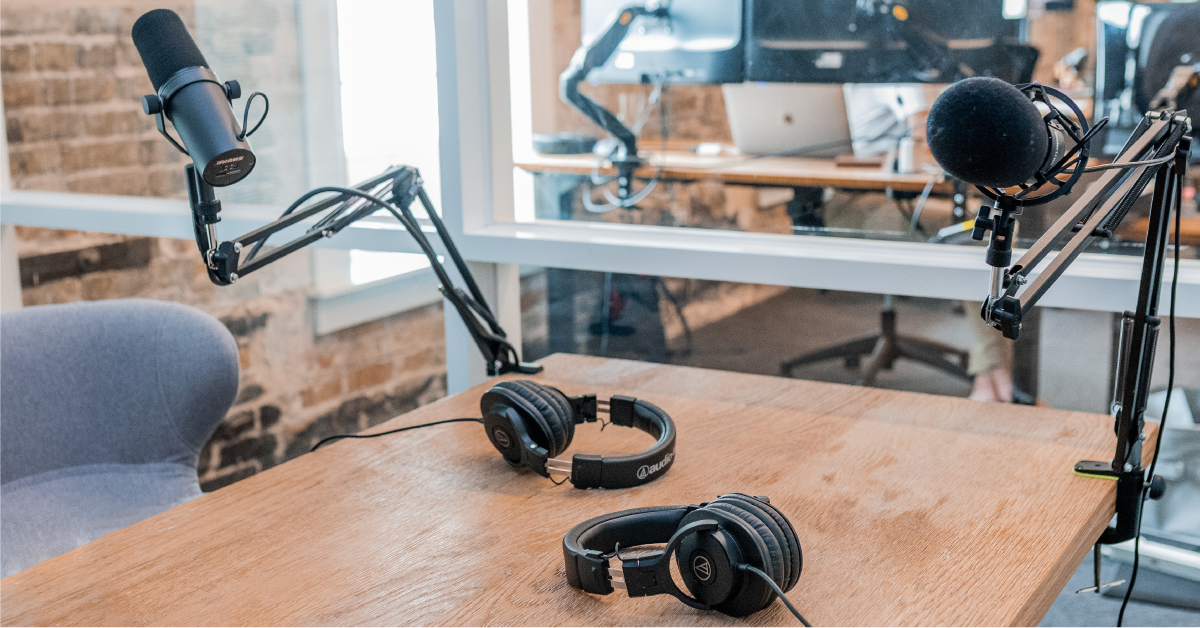 Podcasts have taken the world by storm over the last few years in so many different topic areas. Whether you listen to podcasts for entertainment, news or business tips, there's something for everyone.
They are a great way to expand your knowledge while on the go or during the work hours. It's easy to hear many different perspectives on a topic in a convenient format that's at your fingertips.
As far as marketing podcasts go, we have a few favorites that we suggest marketers add to their rotation to help them stay on top of the latest trends and techniques.
Here are five of the best marketing podcasts:
With over 1,000 episodes, Marketing School had to make the list. The show is hosted by Neil Patel and Eric Siu and focuses on actionable and digestible lessons from two long-standing experts in the industry.
The topics covered on this podcast range from how to start a newsletter to how to implement and master SEO tactics to how to think about and approach high-level marketing strategies and tactics. The show also features some of the host's personal experience from working for well-established brands and companies like Kissmetrics and Single Grain.
Whether you are just starting out with your digital strategy or you have been at it for years, the episodes have insights and benefits for everyone.
As marketers, we spend our days doing the widest variety of things, and one of the most often overlooked tasks is operations. I'm talking about tasks like data management, segmentation integrations or tech stack enablement with other teams.
Your tech stack is crucial for success for your company, and this podcast was created by Drift to shed light on those tasks for people who love looking "under the hood" of what makes a company and their teams tick.
Every other Friday host Sean Lane dives into operations topics like mastering a go-to-market strategy, becoming more data-centric as a company and keeping and maintaining a clean database. He also gives listeners deep looks into major companies like Salesforce and Amazon to figure out how they are achieving growth from a data-driven, technology lens.
In this show hosts John J. Wall and Christopher S. Penn record weekly episodes in a local coffee shop. This podcast is meant to be conversational and casual which lends itself to a very informative and unique learning experience for marketers.
Based around reliable marketing strategies, the show is a great shorter listen for marketers of all experience levels. The episodes focus on topics like SEO, search marketing, blogging, copywriting, partner marketing, social media and more.
Recent episodes have featured guests from major brands like Jones Soda and popular authors like David Meerman Scott.
Marketing Over Coffee is a nice balance between entertainment and education for podcast lovers.
Hosted by Carina Duffy from IMPACT, The HubCast features tactical information and resources for HubSpot users of all industries and sizes. Whether you are brand new to HubSpot, adopting more Hubs or just trying to get your portal in top shape, the HubCast has something for everyone.
HubSpot users know how much strategy and work goes into using the platform efficiently for your business. IMPACT calls The HubCast "the podcast for HubSpotters" offering product updates, tips, strategy help and detailed stories and examples from their clients.
The HubCast is a great tactical and nitty-gritty podcast for HubSpot lovers of all experience levels.
We couldn't make this list without plugging our own podcast, could we?
We dipped our toes into the podcast world last year when Guido Bartolacci, former Head of Demand Gen and current Head of Product, started the Adding Value Podcast to share an inside look at New Breed, our team, our process and some of our partners.
The name was chosen based on one of our largest mantras at New Breed, to add value before extracting value, which stems from our passion for the inbound marketing methodology.
Since then we have had many guests on the show from fellow New Breeders to some of our partners like Drift and HubSpot. Since taking over as host, we've spoken about topics like conversational marketing best practices and the evolution of inbound marketing. We even gave a behind the scenes look at how HubSpot built and hosted INBOUND 2020 to be such a successful virtual event.
Weslee Clyde is an inbound marketing strategist at New Breed. She is focused on generating results using inbound methods and is driven by the customer experience. When not at the office, you can find her binging a docu-series on true crime or perfecting her gluten-free baking skills.