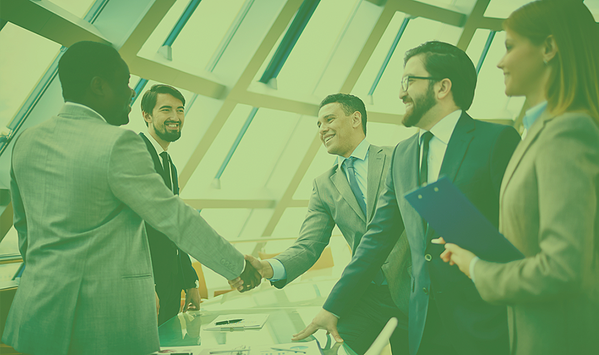 In the world of client management, relationship building is essential to retaining and growing your customer base. When you have a relationship that's built on trust, clients are more likely to look to you as a strategic partner rather than a vendor. Companies who are building client relationships in this fashion are more likely to have their product or service woven into their customer's processes, which increases their overall value.
Unfortunately, relationship building is more of an art than a science. There are no formulas or step by step instructions to turn clients into evangelists, but there are best practices to follow. The list below outlines some of the ways in which you can increase trust and add value to your clients.
Immerse Yourself
Get to know your client, their company, and their industry. Take the time to share some things about yourself to open the communication beyond the confines of the business relationship, while maintaining professionalism.
Keep up with the company and the industry to understand what internal and external forces are influencing their business. This will show the client that you care about the same things they do and help cater your offerings to their needs.
Provide Results
Clients will always measure your success based on what you're able to produce for them. So at the onset of the engagement, you should start creating sales and marketing reports to showcase your value. Obviously, it's nice to have great numbers that remind clients why they're working with you, but, poor results will happen. When they do, it's important to report on them in an honest. You can build a considerable amount of trust when you get ahead of poor results and provide a clear action plan on how they can be improved in the future.
Stay Ahead
Your customers decide to work with you because of your knowledge and expertise, so it's important to demonstrate that as much as possible. This goes beyond providing software support. If there are emerging strategies, tactics or technologies that would benefit your customers, it's your responsibility to be aware of them and to advise your clients on how they should be leveraged. When a client starts bringing these types of ideas to your attention they will lose faith in your expertise.
Respond Promptly
Communication is the key to success. If a client reaches out through email, it's important that you respond as quickly as possible. This does not mean you must drop everything you're doing and address their concern. What it does mean is that you should at least acknowledge their email, tell them that you're working on it, and if possible provide a timeline as to when you will follow up with them.
Monitor Activity
Identify an appropriate amount of time that signifies a client has become inactive. If your marketing automation and CRM are connected to your software, you can leverage usage data to uncover when a client is becoming disengaged. If you notice that a significant portion of your clients is becoming inactive, it could be a sign that your onboarding and/or account management processes are in need of improvement. When clients go through a productive onboarding process and are subsequently managed properly, it typically leads to better engagement improved outcomes.
Dedicated Departments
Creating a department that is dedicated to maintaining client satisfaction will keep your company ahead of any issues that may arise. In addition, having a voice that is separated from your account management teams can lead to more honest client communication.
Just Ask
At the end of the day, just ask clients how they feel about the relationship. It will be difficult, but if you can get an honest and unfiltered answer it will inform how the relationship should be managed moving forward.
Guido is Head of Product and Growth Strategy for New Breed. He specializes in running in-depth demand generation programs internally while assisting account managers in running them for our clients.