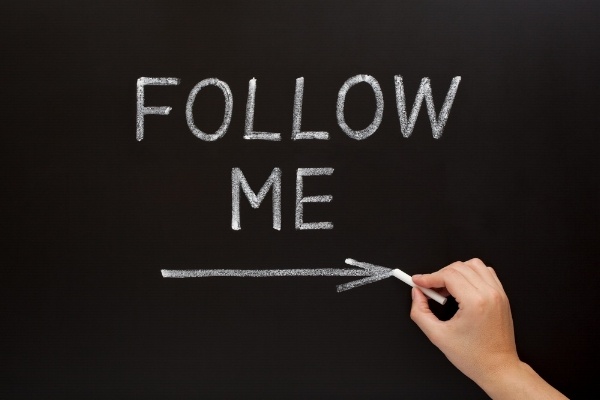 Influencer marketing is becoming an increasingly popular tactic used by B2B companies to enhance brand equity, establish thought leadership and boost domain authority.
Influencer marketing is a mutually beneficial marketing relationship where two brands (or a brand and an individual/group) partner to promote awareness and generate leads. Instead of paying or asking consumers to promote a given brand, influencer marketing means reaching out to relevant figures within an industry to forge mutually beneficial, co-marketing relationships. In order for influencer marketing to be effective, it's important to vet influencers to ensure your arrangement will be valuable to both parties before initiating marketing efforts.
We've become accustomed to seeing influencer marketing used to promote B2C products exclusively, but how does an influencer marketing relationship work for B2B industries? To help you get started, we've identified four simple strategies that can shape your first B2B influencer marketing initiative.
1. Link Sharing
Establishing a recurring link sharing cadence with your influencer is an effective method for earning backlinks to improve your domain authority. If you and your selected influencer share similar content subject matter, you should work to integrate relevant links from the influencer's site with your primary domain and vice versa.
The purpose of incorporating outbound links into your primary domain is to enhance user experience. Considering this goal, it's critical to ensure that any inbound links from your chosen influencer are contextually relevant. If Google determines that you're using the backlink is to manipulate search rankings rather than to provide value to a user, you could be penalized. Furthermore, irrelevant links undermine brand relationships and detract from the digital customer experience.
2. Guest Blogging
Guest blogging is another great way to earn backlinks to your site and drive traffic from your chosen influencer. Offer to host influencer-written content on your primary domain in exchange for their promotion of that piece of content. Conversely, your influencer could host a piece of your content on their site and credit you with a link to your primary domain.
Both methods have the potential to benefit your domain authority as long as you and your influencer are practicing responsible link building.
3. Social Engagement
Informally engaging with potential influencers through social media is a great way to establish a relationship and build rapport with thought leaders within your industry. Once you've connected with your desired influencer through social media, you're one step closer to kicking off a valuable influencer marketing partnership.
Moreover, facilitating calculated social engagement is beneficial for gaining brand awareness and driving traffic to your website or your social media platforms. Asking your influencer to promote your services or a piece of your content across their channels is a simple, effective way to increase your organic exposure and reach new prospects.
4. Utilize a Crowdsourced Review Platform
Any B2B marketer knows that word of mouth has the highest conversion rate of any marketing method. With this in mind, we recommend leveraging consumer review platforms to enhance your brand equity. Sites like G2 Crowd, GetApp, Technology Advice, IT Central Station and TrustRadius are popular resources for sourcing B2B reviews.
Satisfied customers are going to make the most persuasive influencers. Encourage clients to leave a review of your business on your selected platform. Once you have collected several positive reviews, don't be afraid to promote them across channels. Word-of-mouth reviews can even be leveraged as sales enablement content to supplement sales conversations and urge leads down the funnel.
The Takeaway
When done right, influencer marketing can be an effective strategy for B2B companies to generate leads, build brand equity and establish valuable networking relationships within their industries. Incorporate these B2B influencer marketing quick wins into your strategy to ramp up your lead generation efforts and drive ROI.
Looking for more useful lead-generating strategies? Check out our Ultimate Guide to Inbound Marketing below:
Amanda is a former New Breeder.
Connect with the author