KYROS offers predictive analytics solutions to help companies maximize their loyalty program's financial performance. By helping manage program liability and uncover new opportunities, KYROS's tools enable companies to make better, faster decisions that drive growth and customer loyalty.
Their Challenge
KYROS was a startup company with no internal marketing team. While they had a strong product, with no marketing, they were having trouble getting their solution in front of buyers. They were not utilizing digital channels for lead generation. Because of that, they weren't seeing customers coming from online channels.
Rather than building out a marketing function internally and waiting for it to ramp up, KYROS chose to bring on an agency that could start driving immediate results.
With New Breed's experience in the B2B SaaS space and our expertise helping our clients grow through the inbound methodology, we were the perfect candidate to become an extension of the KYROS team.
Our Solution
New Breed worked with KYROS to implement a full-funnel digital marketing strategy, spanning from an inbound foundation through the conversion funnel. The goal was to build up KYROS's online presence in order to establish them as thought leaders and get them to rank organically for relevant keywords.
We started by identifying KYROS's primary buyer personas and researching what their pain points are and how they look for solutions to address them. We centered our SEO strategy around the keywords the personas were searching. Then we mapped out relevant content offers that would guide prospects through the buyer's journey after they reached KYROS's site.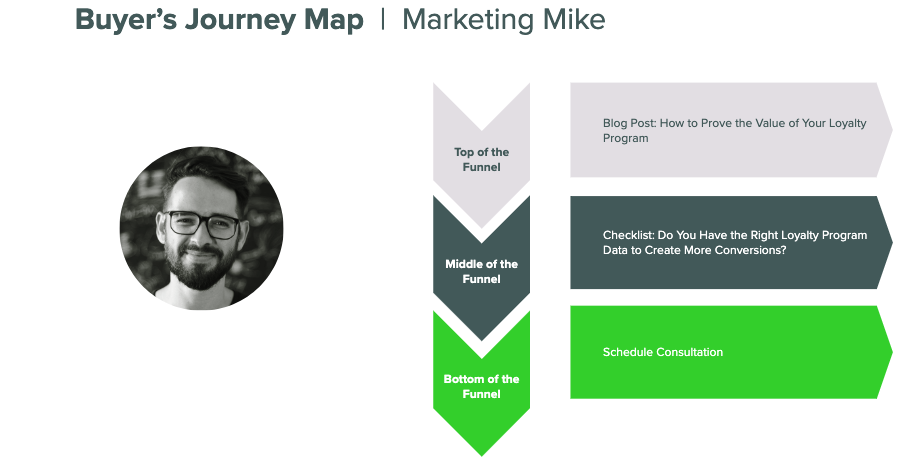 Because of KYROS's minimal online presence, content creation was New Breed's primary focus from the start of the engagement. KYROS had some blog posts, but no other resources to offer prospects who were ready to move further down the funnel.
We solved that gap by creating long-form gated content offers that were promoted through CTAs at the bottom of relevant blog posts. In addition to building out their blog content to address targeted keywords, we also helped them establish a co-marketing relationship that enabled them to gain backlinks and get featured in webinars.
Using HubSpot Conversations, we also initiated a chatbot strategy to provide site visitors with quick access to the gated content offers and bottom-of-the-funnel consultations. If the visitor doesn't reach those offers through the bot, they can also follow CTAs across the website to a landing page with a form.
The CTAs, forms, landing pages, thank you pages and automated email follow-ups were all set up with HubSpot's Marketing Hub and HubSpot campaigns were used to connect and measure the performance of related assets. HubSpot's workflows and lists were also instrumental in mapping contacts to the correct persona and lifecycle stage, allowing those contacts to receive personalized, contextually-relevant follow-up communications.
Results and Impact
Since the start of their engagement with New Breed, KYROS saw:
113.73% increase in sessions

51% of sessions were from organic, exceeding the industry benchmark of 40%

107.65% increase in new users
16.81% increase in page views

The focus on creating valuable content targeted around keywords also impacted conversions on KYROS' website.
51% of leads came from organic sources
60.5% of contacts were created through landing page submissions.
With New Breed's help, KYROS was able to reach 239.5% of their lead goal and 470% of their MQL goal.
"I've had the pleasure of working with the New Breed team for several months now on a number of different projects," says KYROS Founder and Managing Partner Len Llaguno. "Each one has been a great collaboration, with fluid communication and fast iteration on content and ideas. They are always open to my feedback, and responsive to incorporating it into the work product. Ultimately, I've been very pleased with each deliverable."
You can hear more from Len about KYROS's experience with New Breed in this video:
Quinn is a writer and copyeditor whose work ranges from journalism to travel writing to inbound marketing content.