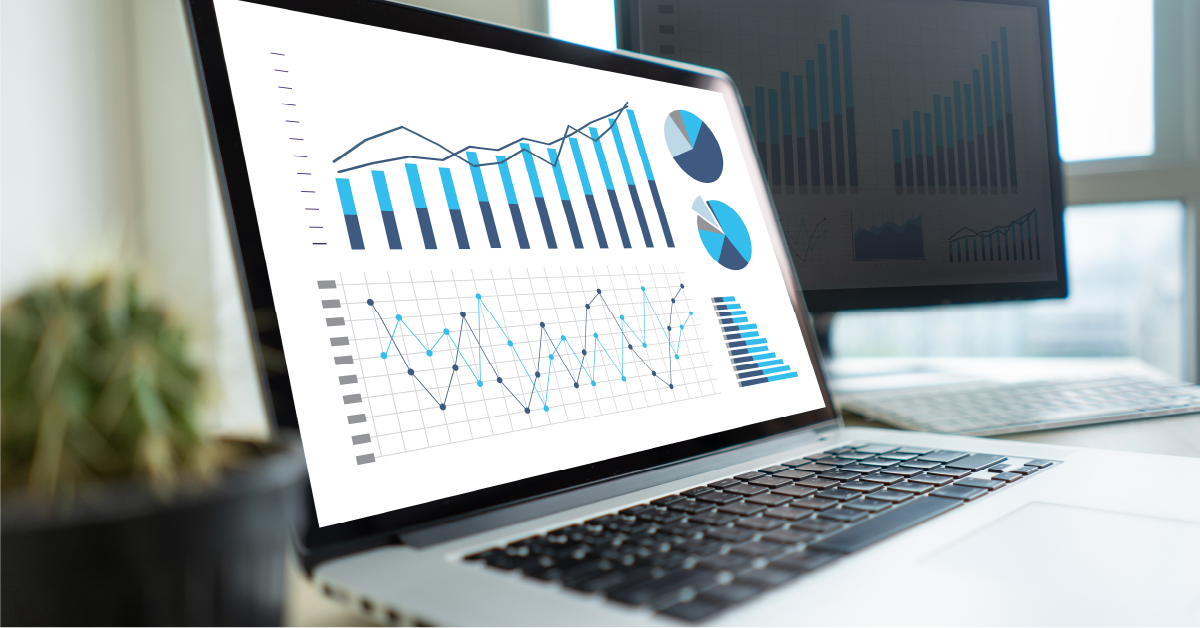 Subscription has become the sales model of choice for many SaaS companies because of the numerous advantages that it offers over a traditional one-off licensing sales model.
However, SaaS success comes with one important proviso: subscribers.
If you have more users who subscribe to your software than those who elect to cancel, your business will grow, but without subscribers, a SaaS company is not destined to survive very long.
SaaS companies have shown remarkable growth in the last few years and this is a trend that is set to continue. The SaaS market was valued at $134.44 bn in 2018 and is expected to increase to an astonishing $220.21 bn by 2022.
The question that SaaS companies face is one of conversion rate optimization (CRO).
What can be done to ensure that customers who subscribe to a trial stick around for the long run? What is the secret to achieving an optimal conversion rate and securing growth across global markets? These are the questions that we will be addressing in this post.
1. Reach Out to New Customers as Soon as They Sign Up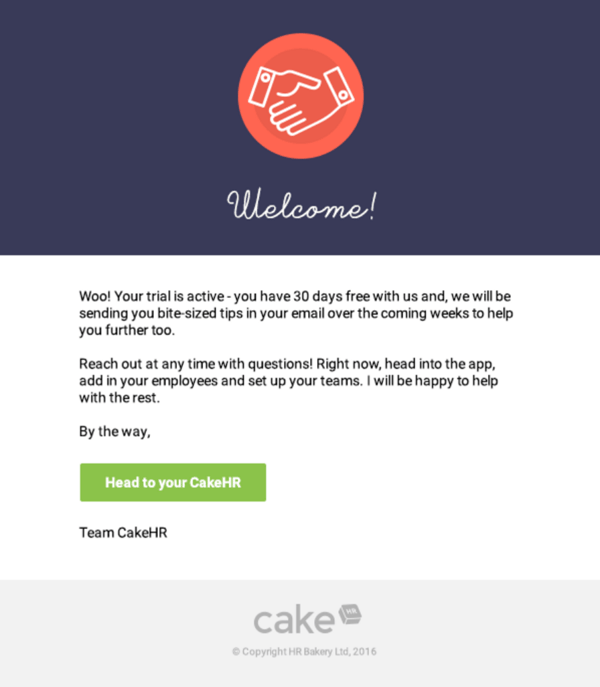 The SaaS market is rife with competition, and in order to optimize your conversion and retention rates, you should show customers that you offer a better service than the competition.
One way in which you can do this is by reaching out to customers as soon as they sign up. You can use a personalized email or even a phone call to let your customer know that you are ready to help them get the most from your product.
Immediate customer feedback is also a valuable tool for assessing your marketing strategy and its performance.
By getting feedback from customers on the efficacy of your marketing strategy, you can fine-tune it to reach more people in the right audience.
While telephoning customers when you have hundreds of sign-ups per day is not feasible, it works well when your company is still small because it allows you to form valuable personal connections with customers.
Even in a world where digital anonymity is taking over, customers still appreciate a personal touch and connection with the people on the other side of a monthly subscription.
2. Offer Trial Extensions to Customers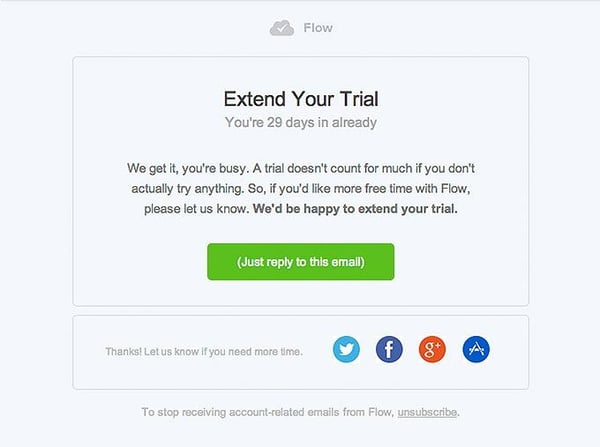 Sometimes all that a customer needs to pull the trigger on a subscription is a little bit more time. Offering a trial extension to customers can lead to a sign-up. This strategy is simple and easy to implement, and it doesn't have to cost an arm and a leg.
If providing an extension proves to be successful, you can opt for a marketing automation system that will ensure that clients who are teetering on the edge of signing up are offered an automatic extension.
You can also reach out to customers who have signed up for a trial in the past but elected not to subscribe.
Offer these customers another trial period and use this opportunity to highlight new features that you may have added since their original trial. In many cases, a potential subscriber may like your product but because of missing features, they may choose not to subscribe.
The addition of new features and the offer of a new trial period has the potential to sway the customer in your favor and add revenue to your bottom line.
3. Get Your Pricing Right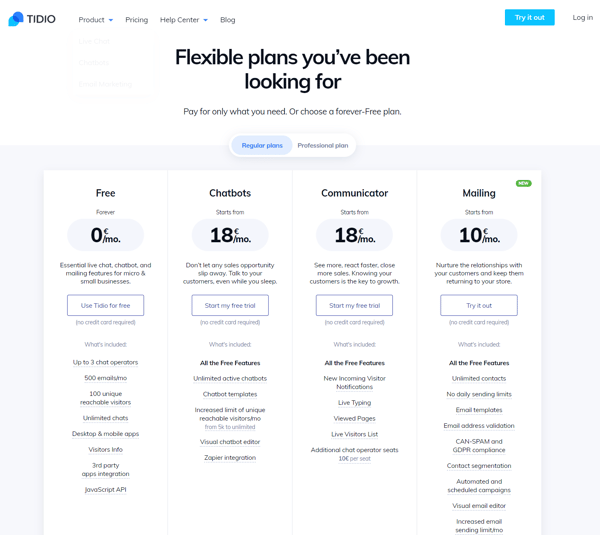 Few things are as crucial to the success of any SaaS company as getting the pricing model right.
SaaS is an extremely competitive field, and if your pricing does not make sense you are not going to be converting trials into subscriptions.
The key to success here is research — you should keep the pricing structures of your competitors as well as the needs of your clients in mind when creating your pricing structure.
Many SaaS companies elect to make use of a tiered pricing structure that offers something for every type of customer.
A good example of this is subscription-based software such as Tidio live chat.
By offering one model for individual users and another model for corporate users and including sub-tiers in these models you can target a much larger share of the market.
Keep in mind that your pricing model may change based on your industry. For example, with freelance platforms you may find it better to charge a percent of the transaction rather than a flat payment.
Lastly, look into adding an incentive for subscribers to commit to longer-term plans. You could, for example, offer a 25% discount on a three-year subscription plan.
Not only will this work well for your cash flow and bottom line, but it is also a great way for your customers to save money and get more value from your product.
4. Invest in Webinars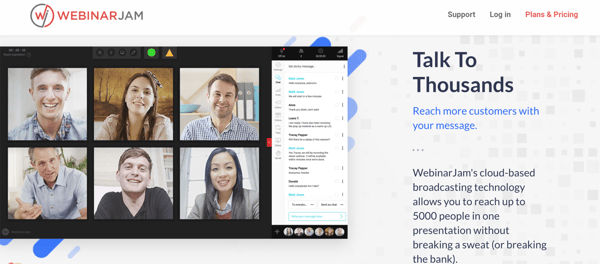 A webinar offers a great platform for you to reach out to both existing customers and potential new subscribers.
This powerful marketing tool can be used to highlight the features of your SaaS product and serve as a platform to answer any questions that your subscribers may have.
You can also learn from webinars because they open a platform for Q&A, allowing you to understand your customers better and offer the services that they need.
This can result in new sign-ups and keeps your existing customers motivated to renew their subscriptions year on year.
When it comes to webinars, the sky's the limit. You can choose to have a live webinar where you demonstrate your software to the audience or you could opt for a more controllable pre-recorded webinar.
Regardless of which option you choose, planning is key. Make sure that you use the opportunity to demonstrate to potential subscribers how your software will make it easier for them to achieve their goals.
Potential customers who fully understand your product are more likely to become subscribers.
5. Keep Your Existing Customers Engaged
Make sure that you regularly reach out to your existing customers. A lot of focus can be placed on driving new subscriber sales but returning sales is a key lever to maintaining growth.
This is especially important when a customer's subscription is coming up for renewal. Reaching out shows them that you are committed to helping them get the most from your product.
You could, for example, send out an email asking what new features they would like added or even offer the opportunity to have a private one-to-one session with an expert in your support team to help them with any issues they might be facing.
Another way you can provide value is by creating a blog and leveraging your best content in an email newsletter to continue nurturing your leads and existing customers.
You can also highlight the features of your product that can bring even more value to their business.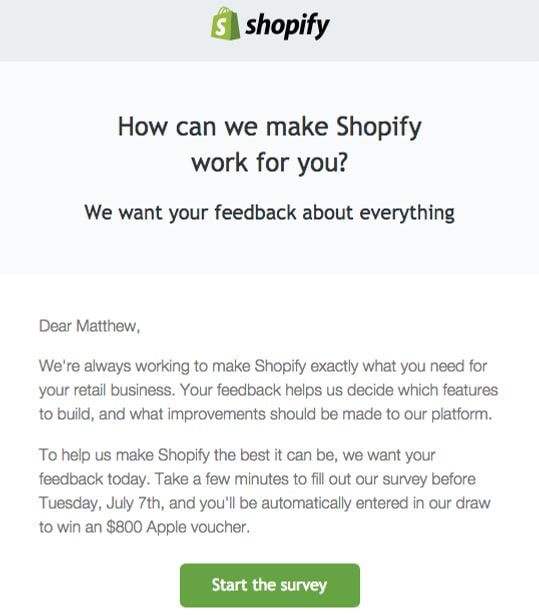 Another benefit of keeping your name at the forefront of a customer's mind is the fact that a happy customer is more likely to refer your product to a friend or family member who may then sign their business up.
This is essential to subscription-based businesses because of the power of referrals.
Users are much more likely to subscribe to a product if it is already being used by someone they know and trust.
6. Keep Developing and Testing
Everybody loves new features. Make sure that your product receives regular updates and that you add new features frequently.
The secret to getting more subscribers and keeping your existing ones happy is by offering them new and exciting features that enhance your product further.
Customer's needs are constantly evolving and changing, and this is something that you should consider when planning your CRO strategy.
The addition of new features opens new possibilities to convert more customers.
Conclusion
SaaS has proven itself as the way forward when it comes to software delivery and, therefore, every SaaS business should keep up to date with the latest trends if they wish to be successful in this highly competitive industry.
The development of new features, nurturing new leads and keeping your existing customers happy are the key factors to achieving higher conversion rates.
Adam Enfroy writes about how to scale your blog like a startup to 400,000 monthly readers at www.adamenfroy.com. He launched his blog in 2019 and is now generating over $70,000/month in revenue. He wants to teach new bloggers how to start a blog and do the same.