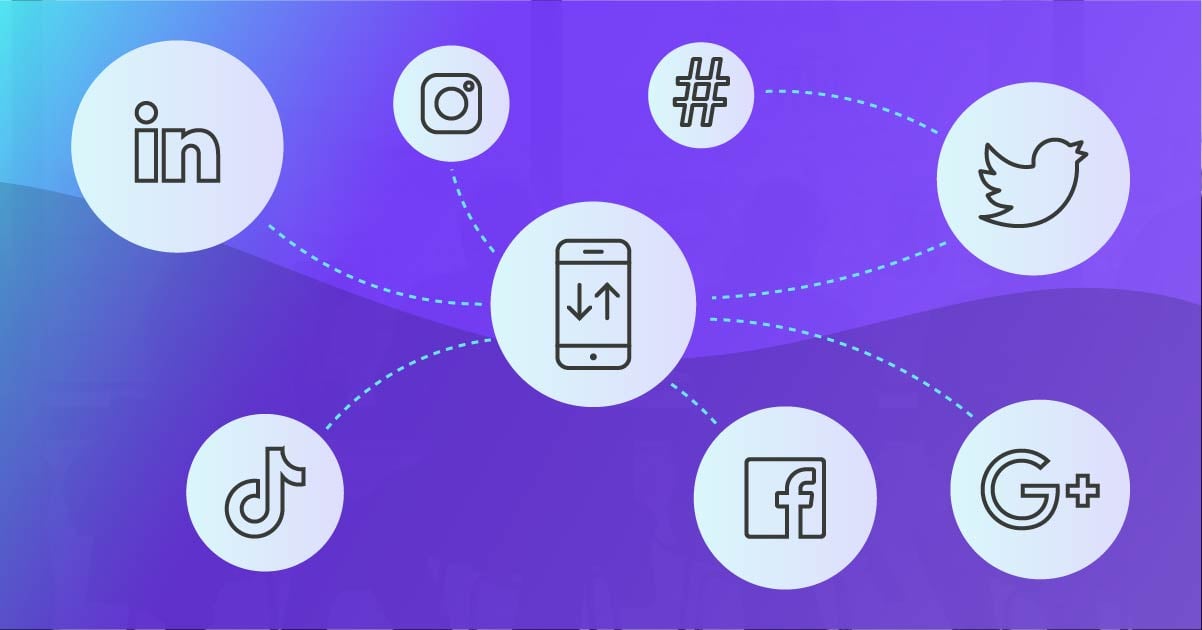 Long a core component of a successful marketing and brand strategy, social media is playing an increasingly important role within demand gen marketing programs. Features like Instagram reels and emerging platforms like TikTok add more opportunities than ever for marketers to leverage social to reach audiences and build communities through creative storytelling. Yet many organizations, particularly in the B2B space, are not yet taking advantage of these capabilities. Here are 4 best practices that can help you stand out from your competition and help you drive more engagement across your social strategy:
#1: Create Music-Focused Content
Music is an essential element to make any video stand out and platforms are increasingly following TikTok's music-driven lead. By putting trendy music at the center of your video, your content will become catchy, and the chances of it getting viewed will be high. Many options exist to help you source and find tracks, and platforms like Beatleap by Lightricks can help you create unique videos with audio-driven editing features.
This tool is built with AI technology that makes it easy to match audio to your video content. Simply select a few clips from your device, choose a song from the app's libraries and watch as the AI does the rest. It can even slow down or speed up the video to align it with the beat of the music. And of course, once your video is created, you'll want to promote it across social media platforms to garner the best outcomes fast.
#2: Showcase the Fun Behind the Scenes of Your Team
The more authentic content you produce, the better your brand will perform. Often, marketers collect large amounts of video content that they discard in the editing process, or miss opportunities to create behind-the-scenes video content, which can perform very well on social. And you don't need a fancy video setup to shoot behind-the-scenes videos. All you need is a phone. Use these videos to engage with your audience and let them know what's coming up next. You can even show the human side of your business by shooting your team's day at work.

#3: Educate Your Audience with Quick How-to Hacks
Your video strategy shouldn't be limited to professionally-produced product and brand overview materials. Simple, short-form educational clips can work wonders on social. These quick how-to hacks help your audience understand each solution's utility and benefits by showcasing hacks for using it and encouraging the sharing of informative video content. For example, CareerCircle makes creative use of Instagram reels to share helpful content that personalizes their brand and builds customer community while also providing educational best practices.
#4: Experiment with Your Content Frequency
Audience engagement is the most vital aspect of social media marketing. Testing various publication cadences is a crucial key to maximizing your engagement rates. So, how often should you post? The answer to this question depends on your target audience.
Here are some best practices that will help you get started:
Keep a tab on your highest-performing posts — videos in particular.
Identify the times your audience is most active during the day.
Track the days of the week when you gain maximum engagement.
Observe the pattern of engagement based on the type of content.
HubSpot analytics as well as dedicated social tools like Pentos can ease your journey when managing multiple posts on social media channels.
To Sum Up
From increasing brand awareness to fetching more ROI, the tips shared above can boost your brand performance across social. Apply these tactics across any social media platform to up your brand credibility.
Tag(s):
Lucy is a New Breed guest blogger and creative content writer and strategist at Marketing Digest.
Connect with the author